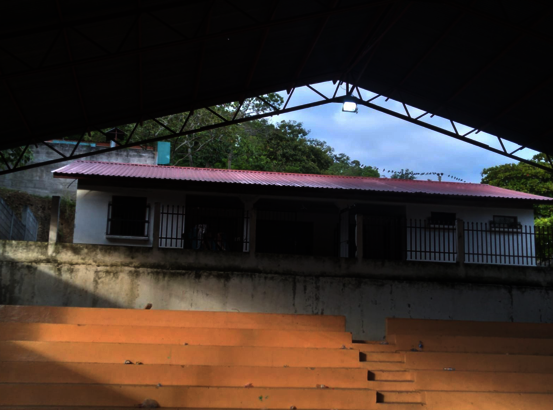 Dear Friends,
Happy 2022!
2021 was a fantastic year for us. We became registered as a Dutch Foundation, opened three new school-based community libraries at public primary schools, won an Erasmus+ Award, were endorsed by international charity vetting platform Kinder World, and were featured in several publications across Honduras and the Netherlands.
In December, we completed a full strategic plan for the upcoming year, covering both our project plans for the upcoming Youth Center and our Scholarship Programme as well as detailed fundraising plans for each of our teams, from grants to events. We are stepping into this new year ready to scale up our work!
After elections took place in Honduras in November 2021, a new mayor was elected in Trinidad, Santa Barbara – the village where our work is based. We have been lucky to form a relationship with the new mayor to work in partnership on our upcoming Youth Center project. Renovations in the building have already begun, led by the municipality! Once the structural renovations are complete, we will work with the municipality and the local community to design the interior, including furniture and mural painting. Once open, the Youth Center will provide more than 100 young leaders with educational opportunities and trainings in entrepreneurship, community engagement and global citizenship.
In addition, we plan to expand our scholarship program to include more scholars, and offer a greater variety of opportunities, including technical scholarships in subjects such as nursing, hairdressing and coffee production. We believe in the power of young people to foster change in their communities, and that each young person deserves an opportunity to thrive in their own way. We have seen over the years that sponsoring high-achieving students from low-income backgrounds is key to creating long-term sustainable change that is built from the ground up. With a university degree, the students we support gain not only an education that changes their lives and the opportunities available to them, but also affects their families and communities, as well as changing cultural norms and expectations in Honduran society at large. We are currently preparing to take on additional students in August 2022.
In February, two members of our board, including myself, will be traveling to Honduras to meet with our local team for the first time since the COVID-19 pandemic began. During this visit, plans for the Youth Center and meetings with local educational institutes will take place.
Thank you to each and every person who has been a part of making the start of this new Youth Center and Municipal Library a reality! While much remains to be done, we are excited to see the space beginning to take shape, and we look forward to keeping you up to date on its progress.
For a recap of the highlights of the past year, and to hear a little more about our upcoming plans, have a look at this video from our team commemorating International Thank You Day (today, January 11th!): https://youtu.be/Q3eCghWC3K4.
We work hard to create transformational opportunities for young people in Honduras to learn, lead and grow. This is only made possible thanks to the dedication and belief of young people, teachers, volunteers, partners, donors, and our incredible community – you. Thank you for being a part of this work!
With great appreciation,
Antonia
Links: