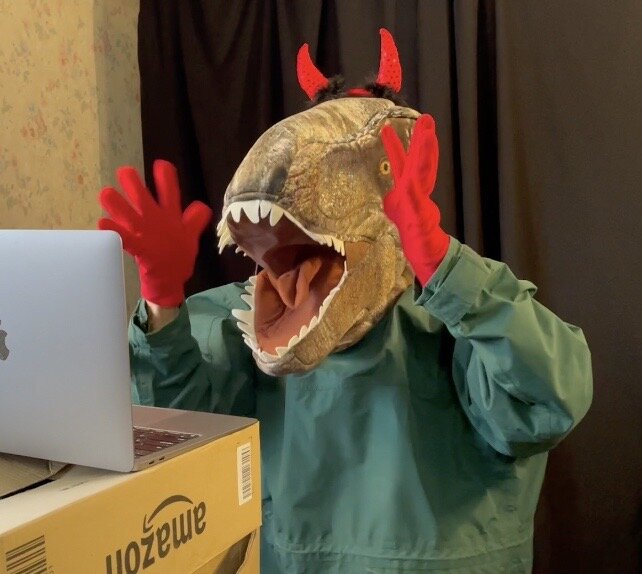 Ever wonder what goes on inside a JOEE online lesson? Here's one sample of a lesson that landed on the Japanese festival of Setsubun which is celebrated before the start of spring. This year, Setsubun landed on Feb. 3, the same day as the weekly online Thursday lesson at St. Francisco Children's Home. "The children want to chase away an oni" said the JOEE helper at the orphanage. "But we don't have any soybeans."
The JOEE lesson was set to begin in a few minutes, so it was time to brainstorm. First of all, I had to locate a monster.... an "oni." I found an old costume headband from Halloween that had horns on it. Most "oni" have horns. But what about the face or the head? In homes with a mom and a dad, usually the dad will put on a mask and play the part of the "oni." The children shriek with delight as the monster enters the house and then "drive out the evil" by throwing dried soybeans at the "oni."
"Oni wa soto! Fuku wa uchi!" they yell, which roughly translates as: "Evil spirits get out! Good fortune stay in!" The pretend monster goes running away much to the delight of the children, who are feeling quite powerful at being able to drive off a monster with a handful of magic beans.
The children growing up in care homes don't have a mom and dad to act out the playful theatrics of this Japanese holiday, but they still want to join in the fun. So, we had to figure out a way for an "oni" or monster to appear. And we had to figure out a way for the children to joyfully and successfully scare that monster away.
Our solution involved a giant T-rex head, a pair of red horns and a bunch of yellow rubber ducks. Neccessity is the mother of invention, after all. The children were delighted at the chance to scare away an oni-dinosaur by throwing little yellow ducks into the air (our soybean sustitution). If you would like to see a portion of the lesson, please click on the video link below.
Lessons continue despite the ongoing pandemic. And JOEE's founder, Ruth Ingulsrud, is beginning to train for a big fundraiser coming up from June 9 - 12... the 500 km bike ride hosted by the Knights in White Lycra. Add "JOEE" in the memo on the KIWL donation site to direct funds to Joyful Opportunity English Education. And help spread the word by telling others about JOEE and its work with orphans in Japan. Thank you very much for your generous support!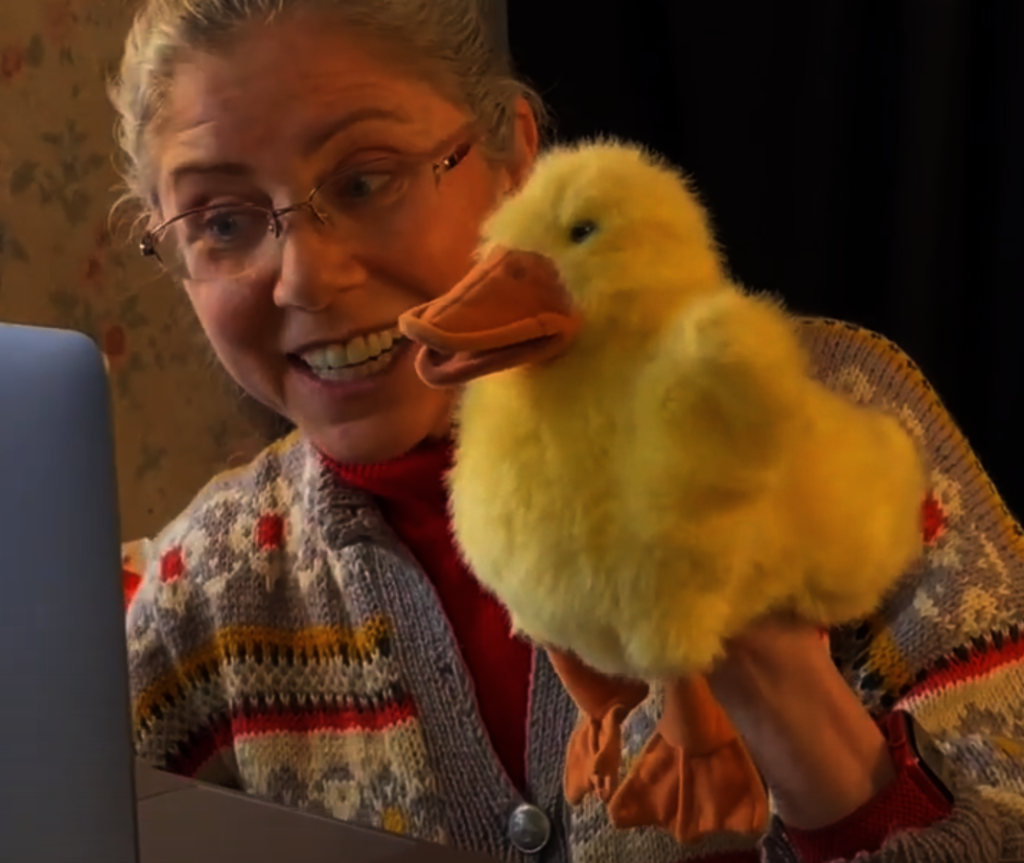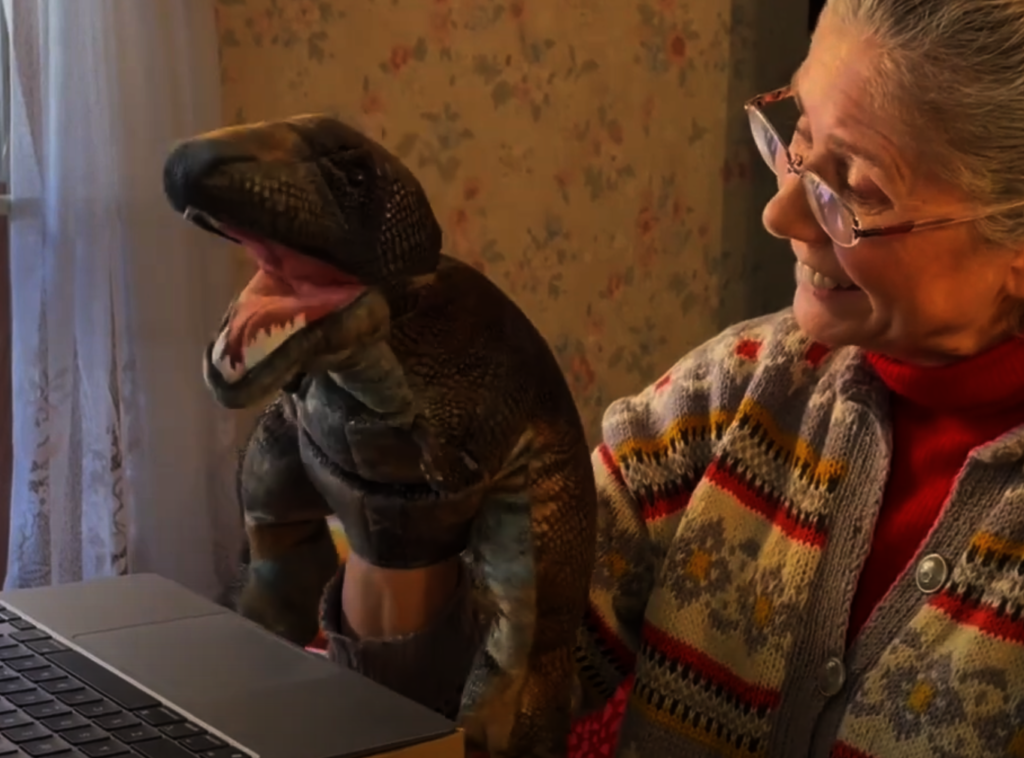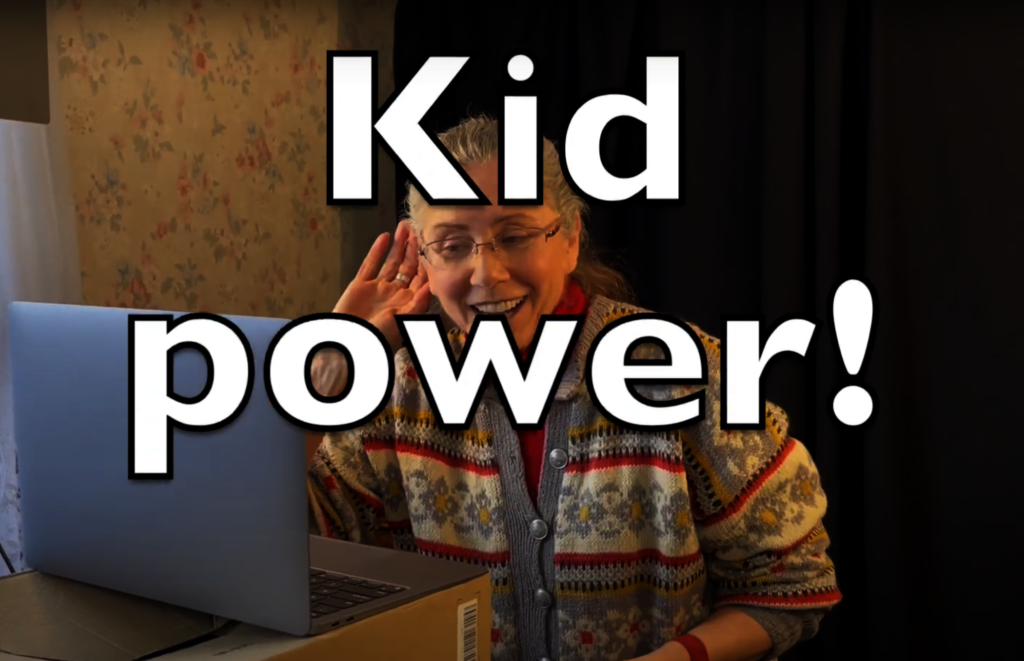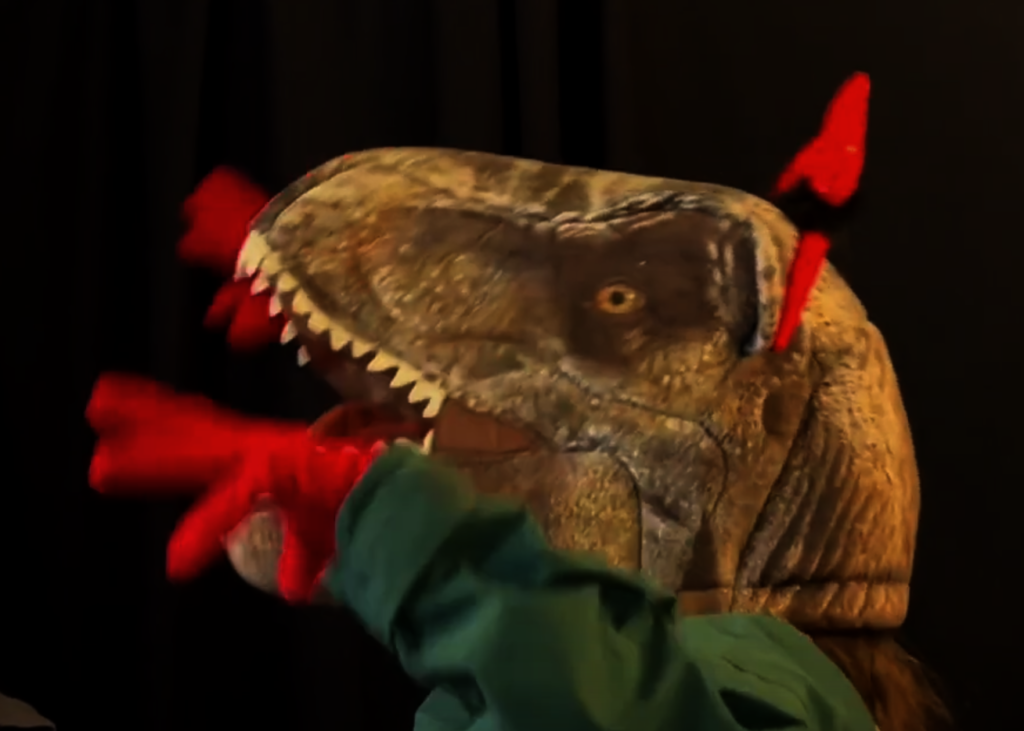 Links: