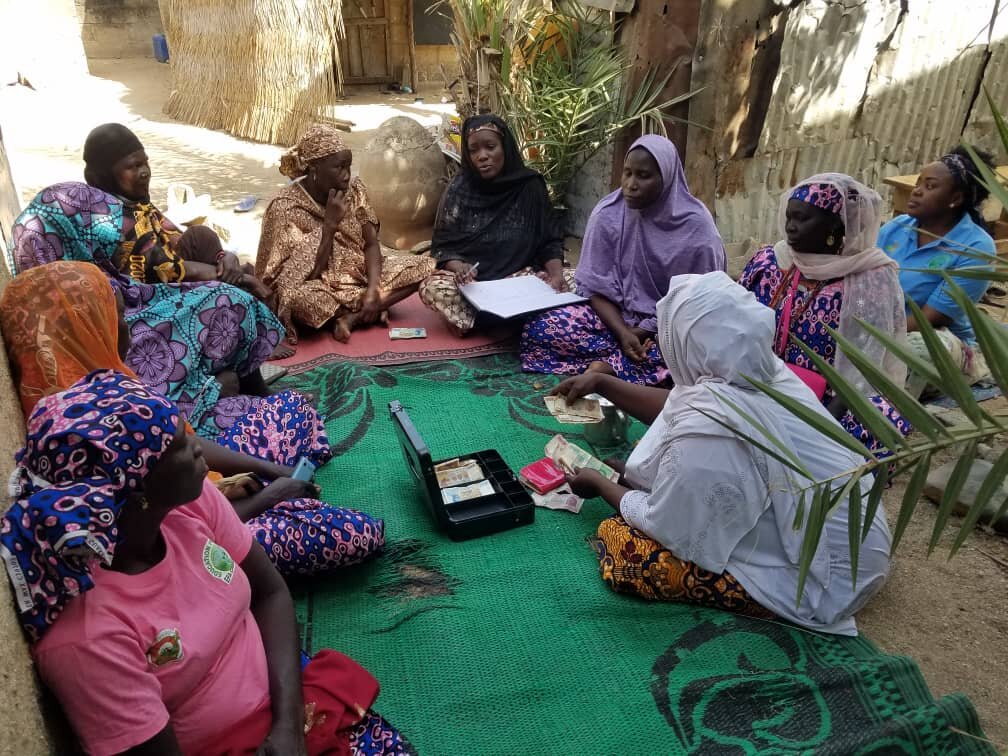 Context
EFA Cameroon through a pilot project "Women for Small Business" (WOSB) is engaged to empower vulnerable women and young girls in a bit to reduce gender inequalities among men and women. The main objective is to assist at least 1000 vulnerable women and girls out of financial dependency through small business schemes in communities of Diamare Division, Far North region of Cameroon. And specifically, to: i- reduce the women and young girls' dependency vis-a-vis their spouses ; ii- increase beneficiaries' revenue through income generating activities ;iii- reinforce women rights to lucrative activities of their choices; and iv- stimulate feminine creative potentials in the wealth creation processes.
Activity Realized During Reporting Period
Meeting with 50 women of 05 groups setup in 05 localities of Diamare during the pilot phase of the project.
The aims of these meetings were:
- To evaluate their 2021 activities and financial situation;
- Supervise the partitioning of dividends from ended year's loaning rates;
- Get feedback from them in order to plan 2022.
Success Story
Feedback from all 05 group members was unanimous as their testimonies were captured in a beneficiary's testimony; "we were honored to be partakers of this wonderful initiative. The truth is, we have all gained a degree of financial independence and also empowered. Our voices can now be heard among people. We are grateful to you EFA Cameroon, GlobalGiving and the Maroua City Council, and we plead that you should continue to do more because there are still more women and girls suffering like we use to and who would like to join the groups. Your continuous support would really alleviate the suffering of women especially in this part of the country where women are still considered as second class citizens…"
Takeaways / 2022 Perspectives
- Firsthand results showed that more women in various localities expressed interest in becoming groups' members to benefit from the loan scheme and start income generating activities.
- Some groups appealed for increase in capital base in order to increase loan for expansion of activities.
Future Activity
With the financial assistance of GlobalGlobal, supervision shall continue to be carried out to follow up activities within groups and together with groups, establish lists of women interested in joining the scheme for the multiplication of groups in various localities for a wider impact.
Existing Groups shall also be accompanied to gain legal statuses and create accounts in a reliable micro-finance institution.