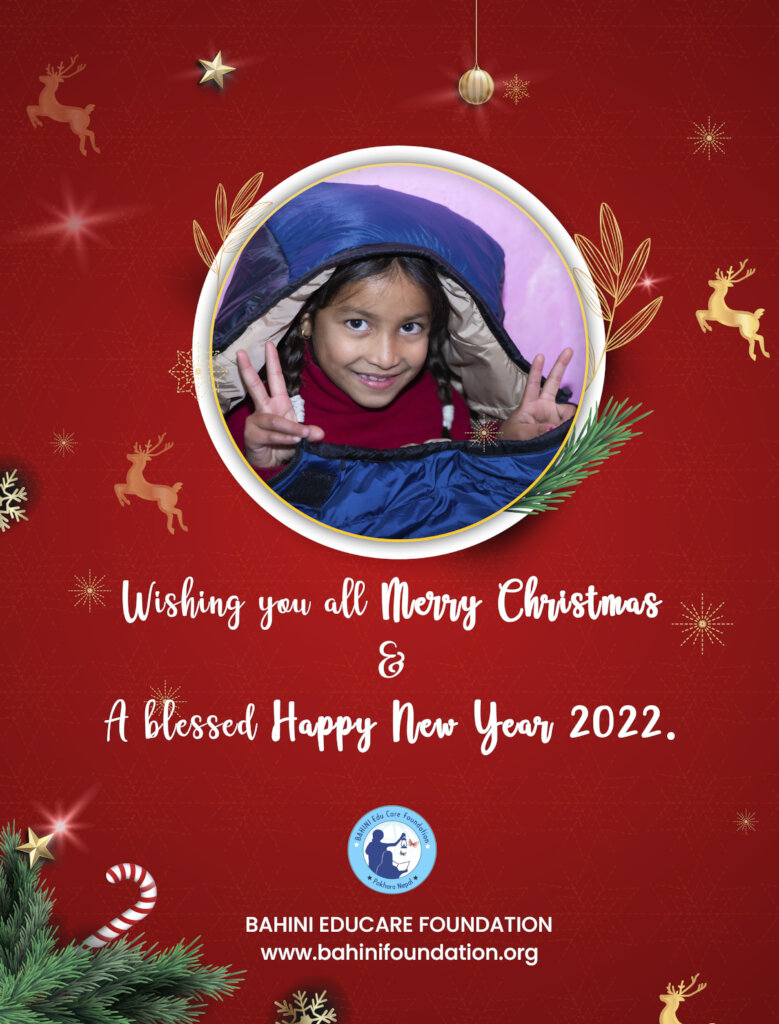 Dear friends, partners & benefactors,
The past year has been extremely challenging one, for Nepal and the whole world, for all of us but foremost for the poorest and the most underprivileged in Nepal and worldwide.
We lived up to the challenge and we stood by the side of the most poverty-stricken children and mothers in our district; helping them to survive, preventing food-insecurity and providing them with their basic needs including warm sleeping bags for the freezing winter-nights.
For all those we were able to help it made all the difference and for us it made all the difference to be able to help them.
We didn´t have to look away, saying we wish we could help in the face of so much suffering and despair. We took action and all of you who are receiving this mail are part of our actions!
Let us all rejoice in the fact that we are able to support many of the neediest in these difficult times and let us start the new year with the determination to help many more!
Thank you all for your compassion and your generosity!
Merry Christmas and a Happy New Year to all of you!
Surendra, Raymond & the TEAM