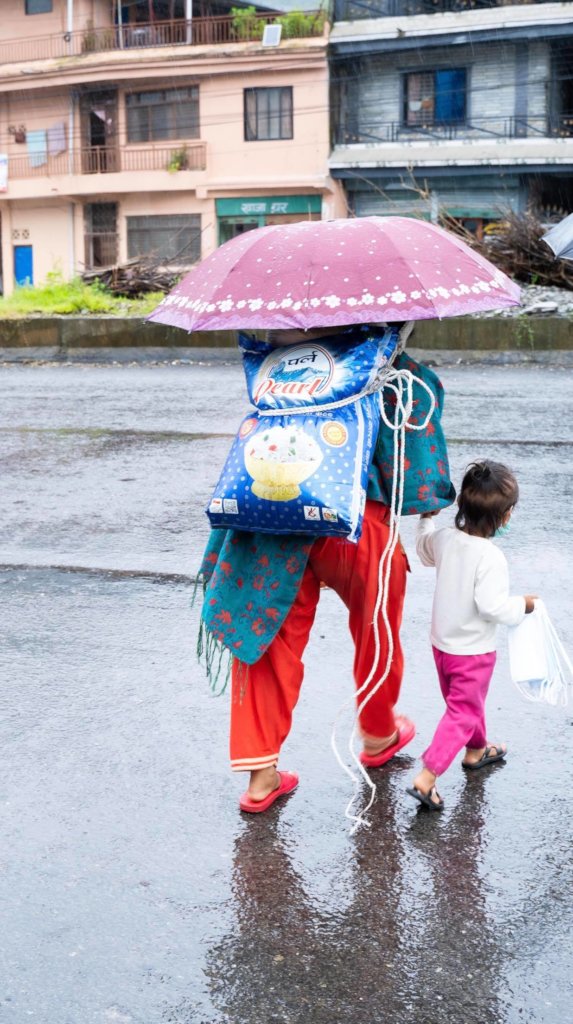 Dear Friends & benefactors,
Namaste!
Bahini Educare has been established with the main objective of PREVENTION of the worst forms of abuse, violence and discrimination of girls and women!
This is including prevention of trafficking, rape and forced prostitution. Our target groups are destitute single mothers with dependent daughters; the most vulnerable group with regard to the above listed crimes.
We are preventing these crimes by addressing food-insecurity and the provision of the most basic needs for them to live a life in dignity and safety.
One such story follows a mother with 2 daughters and 1 son. The father of this family had two wives. When his first wife didn't have any children he married her younger sister. She gave birth to two daughters and a son.
When the husband, the only bread earner, died the family was in a miserable condition. When Durga was diagnosed with breast cancer, things turned from bad to worse! The local ward community referred this family to BEF and we supported this family since August 2018.
Recent Updates:
The family has shown remarkable progress in terms of health, education and livelihood. The eldest daughter is currently studying in Grade XI and helping her family. Durga has recovered from her cancer and currently the whole family is well and all are inspired and actively involved in improving their livelihood.
Due to the pandemic and the collapse of the economy many more are in desperate need of our help.
We are only determined and commited to help many more. Plese HELP!

Thank you for your generous donations..
with kindest regards,
Surendra & TEAM
Bahini Educare Foundation