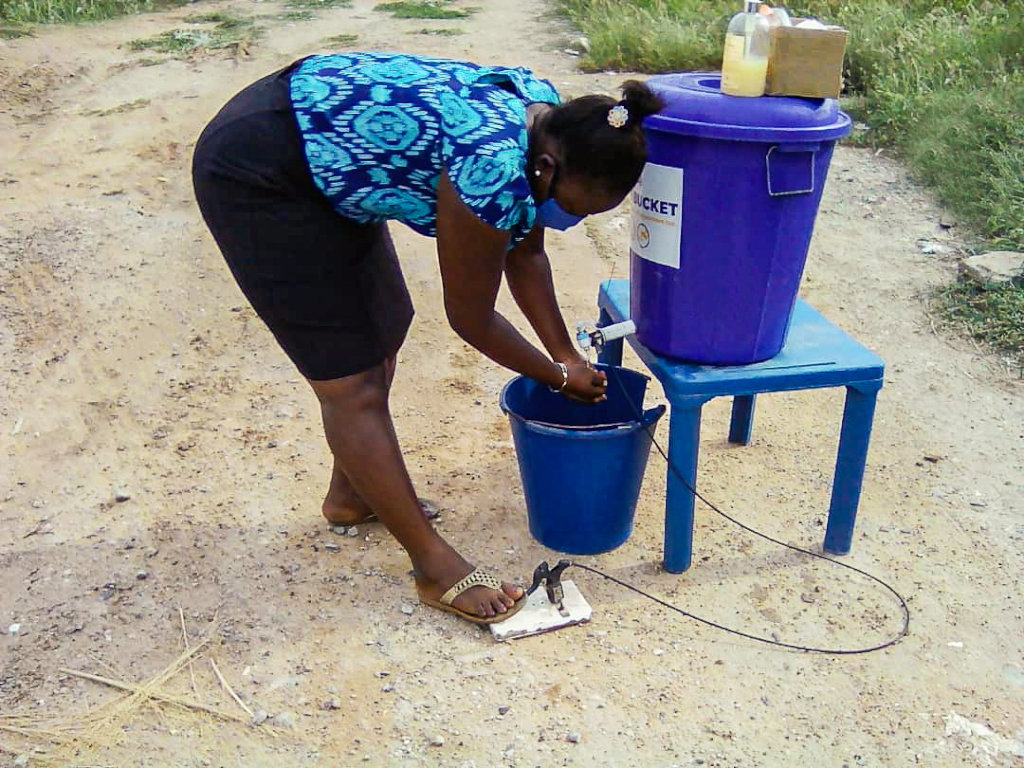 This is an update on the COVID-19 Handwashing with Soap Training Project, currently being rolled out across rural Ghana. We have some exciting news, because thanks to your support, we are accelerating access to handwashing facilities in Ghana – providing a front-line defense against the ongoing COVID19 pandemic.
To date, your support has helped us reach 12 communities, more than 2,000 household heads, and 10,000 individuals with handwashing essentials and training. Now, a new chapter is about to start. We took this campaign to the next level by joining the #Sweat4Soap movement, raising awareness around hand hygiene under a week-long activation. Every 100 km logged by runners around the globe was matched by one Maji Bucket donated to a community in need, and for every kilometre, one bar of soap will be distributed.
#Sweat4Soap success
#Sweat4Soap has been an amazing success and put the project you support in the spotlight once more. The target was to reach 15,000 km, which equates to 150 Maji Buckets, but we were floored with the traction it gained. Ultimately, we reached 68,831 km and thanks to our generous partner Aqua for All, we mobilised the budget to produce 450 handwashing stations. We can now reach more remote communities who are currently vulnerable to a number of diseases, including COVID19, due to a lack of the most basic medicine in the world … soap and water.
The Maji Bucket
In response to the unfolding pandemic, our team of passionate engineers developed a tool to combat the spread of the virus; the Maji Bucket. It is a low-tech innovation, designed to be assembled locally and affordably. The foot-operated bucket eliminates the need to touch potentially infected taps with newly cleaned hands and serves as a transformative tool in virus prevention.
Talent has no boundaries
The Maji Buckets are proudly produced by the Ghana Federation of Disability Organizations (GFD), with whom we have signed an MoU. GFD is a national umbrella organisation that works with the vision to ensure inclusive employment, and Project Maji wants to contribute to this mission. Our technical team provides a step by step training on the production of the bucket, creating local inclusive employment opportunities.
Roll-out to reach 75,000 people
We are currently planning the distribution campaign where every community will receive between 5 to 10 Maji Buckets, depending on the size of the village. We expect to reach approximately 75,000 people by installing the handwashing stations, as well as providing community awareness training. The Project Maji handwashing training is essentially focussed on teaching key steps to proper handwashing. The 30-minute training is designed in line with a participatory approach whereby our trainers employ colourful visual aids and encourage questions and comments to keep the participants engaged. Participants are also encouraged to volunteer step by step demonstrations of handwashing by the end of each session.
Our work has to go on
Even though the African continent has been applauded for recording far fewer infections in comparison to the Americas, Europe, and Asia, a resurgence is expected in the coming months. Experts warn that the continent may not be in the clear even as it sidestepped the worst of the pandemic's first wave. At the time of publication, the continent was nearing 2 million cases, with 46,900 deaths.
Ghana in particular, fears a second wave and is triggered by intensified political campaigning, ahead of the upcoming elections. According to the Ghana Health Service (GHS), a second surge in cases in the West African country could be more devastating if people failed to adhere to the safety protocols. This coincides with Project Maji scaling up our intervention, providing the most marginalised with the first line of defense: handwashing with soap.
We thank you for your continued support and you can accelerate your impact by donating a Maji Bucket as well: https://www.globalgiving.org/projects/water-for-hand-washing/.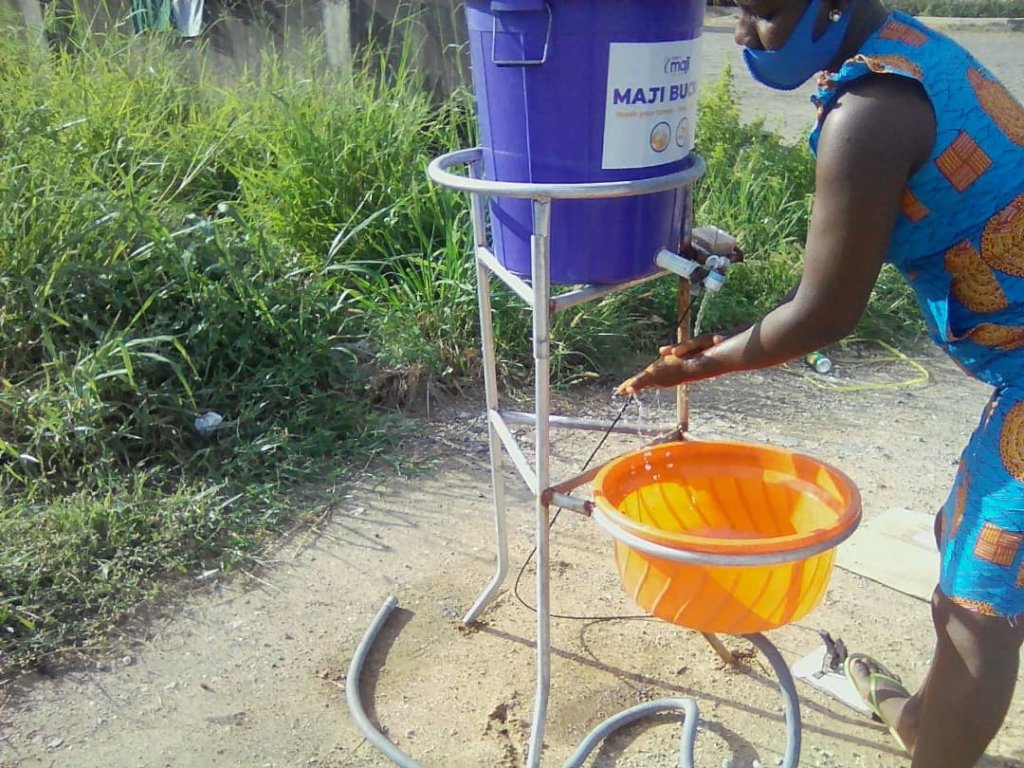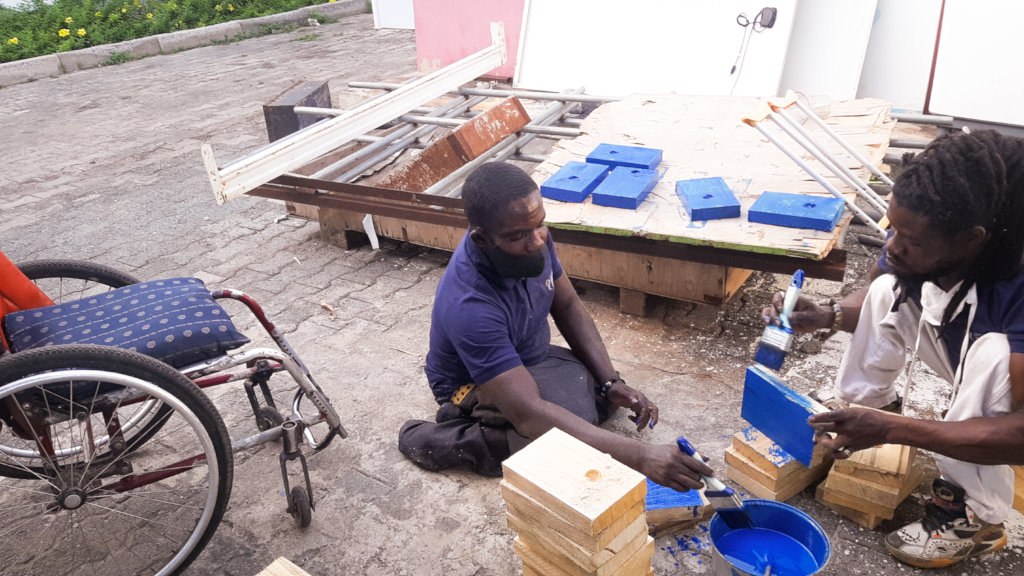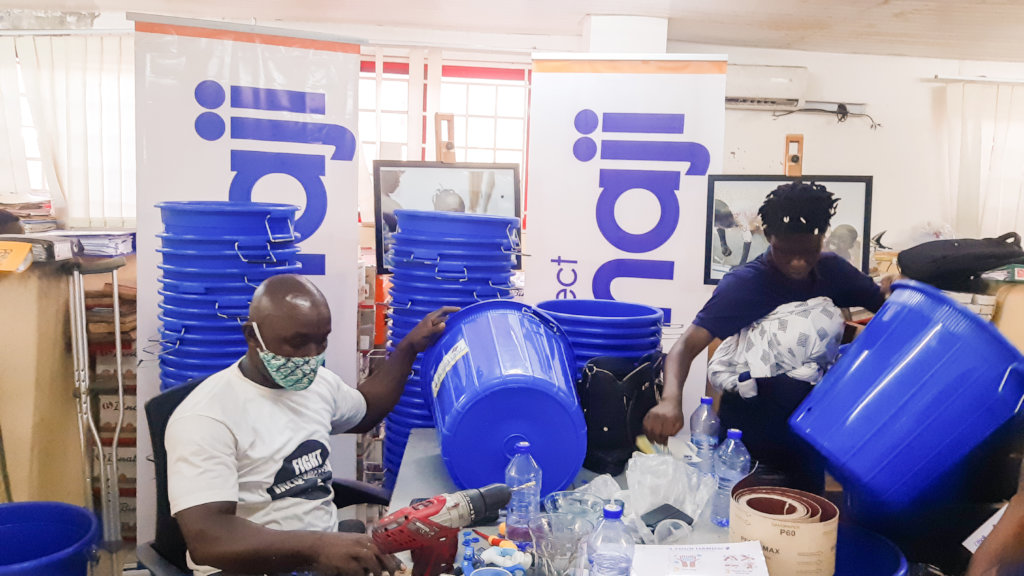 Links: