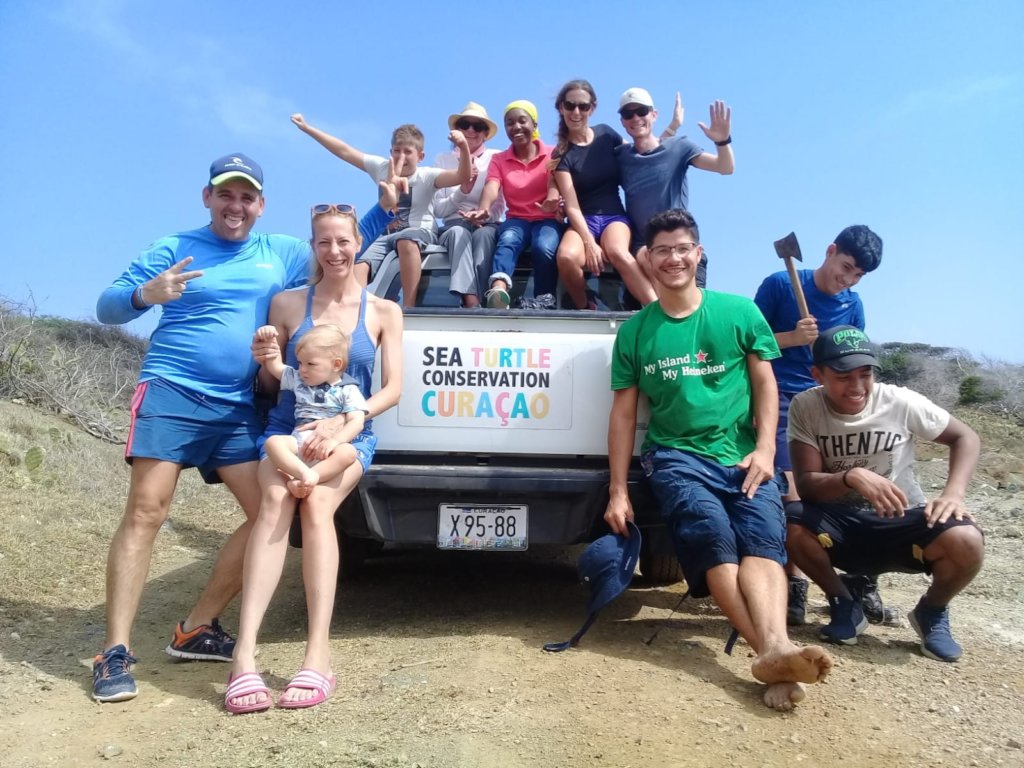 Three months ago we launched the crowdfunding for 'Waste no More'. We are convinced this project is a part of the sollution to the enormous problem of plastic pollution. Creating a circular economy on the islands in the Caribbean will greatly reduce the amount of plastic that ends up in the ocean and then the clean up efforts more and more people are undertaking will have a longer lasting effect. Introducing a scaled version of the Precious Plastic machines on Curacao and building capacity for our region is essential.
We receive a lot of positive comments,as well as some international awards, like the grassroots Conservation Award, during the International Sea Turtle Symposium in Charleston. However, so far we have only received 21 donations with a total value of 892 usd. This is not nearly enough to get started and it also doesn't yet show the broad engagement we are aiming for. However, we do receive support in other ways than money, which keeps us from giving up. And good things take time....
We are currently in the process of finding a good workspot. It has to have enough space fro the machines, storage and 20 people working there. We now have several options, looking into then and we will be able to make a decicion about that in the following months.
We also have identified some designers with experiences that are very motivated to come to Curacao and help us in our pilot. The only thing is that we need and want to provide these amazing people with a bed and meals. Some restaurants allreadys offered to provide a meal or two... so we are not there yet.... however we are getting there. Earlier we had an amazing option to house everybody in the same facility in Charo, but due to a lack of funding this option now is not available anymore. That is a shame, because logistically it makes a lot of sense to have everybody located together. For the time being the house of the project leader istransfromed into a place where volunteers for this project can stay.
We have one volunteer that is now on Curacao for 3 months all the way from South Afrika to help with the preperations for the pilot. We are collecting materials, setting up partnerships and we are very dedicated to reduce wastestreams and repurpose as much of the waste that cannot be avoided.
A circular economy is the only way forward and we are going to make it happen. One way or another!