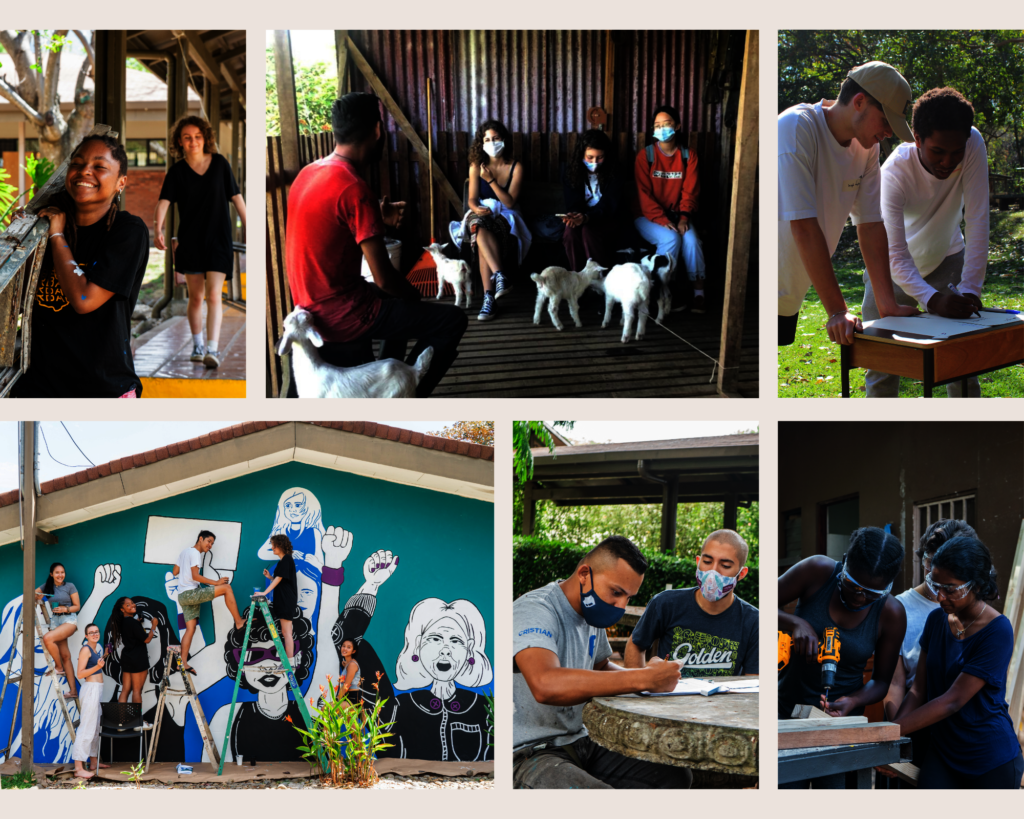 Querida Comunidad,
Service Week is the culmination of the UWC Costa Rica experiential education model. By design, it challenges our students to apply all they have learned in service to local communities. This year especially, we had to deeply reflect on how to deliver a positive impact from empathy, equity, and social justice while being safe in social distancing times.
Camila '22 from Costa Rica, Amandus '22 from Switzerland, and Chii '22 from Japan were part of the group of students that produced audiovisual materials and content for a digital marketing platform to help small organic family farms access the online marketplace:
"We got to learn where our food comes from. The people behind it and how much work and care they put into it. It was fascinating to get to know people who are normally thought of as poor and uneducated, marginalized by society, and realize that they are more than that. They live a healthier lifestyle than we do! It was not only an opportunity for community service but to learn something that we can apply every day when we eat and buy food."
By building empathy through action and creating awareness of the vital work communities are doing to make the world better, Service Week is about our students experiencing first-hand that small actions add to BIG change. Together, we plant a seed of service in our students that flourishes in our alumni as conscientious global citizens.
To learn more about the 6 projects our students and staff developed during Service Week this year, visit our UWC Costa Rica Gateway. This new digital platform unifies our 3 educational areas and their programs: Residential Life, Academics, and Co-Curricular.
Last week, GlobalGiving's Little by Little Campaign was the perfect opportunity for our community to join our students in celebrating the impact of small actions. Together, in one week, we raised $2,587 in support of Service Week, our Wellness Program, and our Impact Fund. ¡Muchas gracias to everyone who joined us by donating and sharing our campaign!
Enviandoles un saludo muy cordial,
Jose Pablo Rojas-Brewer
Development DirectorUWC Costa Ricajosepablo.rojas@uwccostarica.org
P.S. To stay tuned to what's happening at UWC Costa Rica and see your gift's impact in our community, follow our Facebook and Instagram and subscribe to our Community Newsletter.