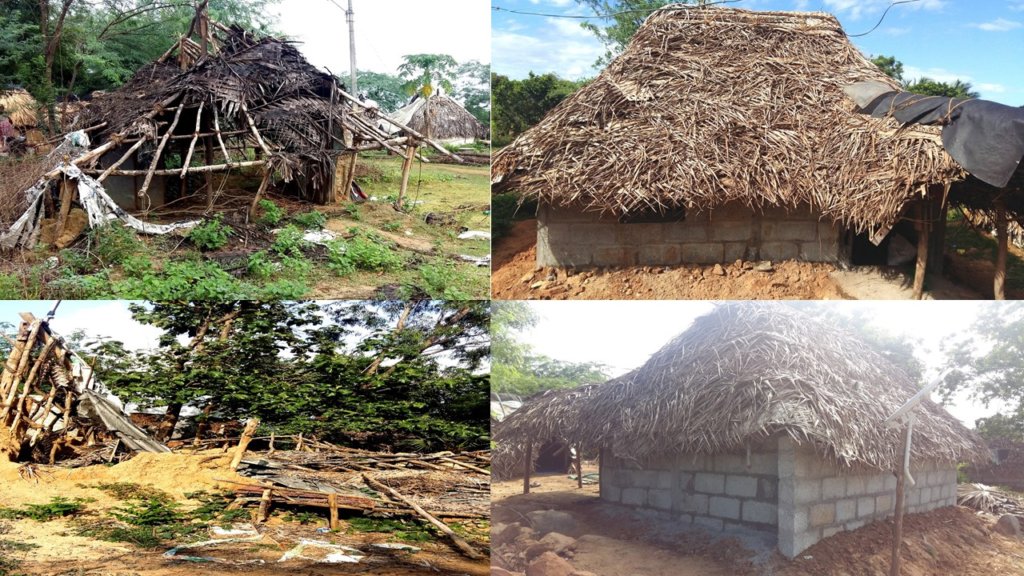 Respected Donor/ supporter,
CHHASE thank you for supporting the victims of Chennai floods.
More than a year had gone after the Chennai floods December 2015. Before our Chennai flood victims forget the tragedy of the floods 2015, Vardha cyclone hit Chennai, Tiruvallur and kancheepuram districts in December,2016. Thousands of families become homeless and lakhs of trees were uprooted, services like, electricity and telephone services were disrupted for more than 2 weeks.
We have just completed our relief and rehabilitation activities of Chennai Floods December 2015, focussing on rebuilding lives of 2500 children. Even though we could able to achieve our objectives and help more than 2500 children and their families, Cyclone Vardha also had tested our confidence and happiness of achievements. We also realized because of Climate change disasters are going to continue and we must look for long term solutions
Immediately after the December 2015 floods we have distributed relief materials like dresses, food materials, utensils, learning materials for children to 2500 families in our working area. All most all the people living in Chennai, tiruvallur and kancheepuram districts are affected during this floods and it is a huge task to help all the people.
Our relief and rehabilitation activities among our affected working women, single women and adolescent girls, Skill upgradation and entrepreneurship skill trainings were organized and 300 women benefitted from these activities. Out of which 12 women particularly single women (widows, destitute women) were also given financial help to start business. 6 medical camps were organized and nearly 2500 families benefitted from this.
CHHASE major focus was on children particularly girl children. As part of providing counselling for children activities like drama, songs, dance, yoga and games were organized during evenings and weekends. More than 2500 children benefitted from these activities.
We have distributed motivational Scholarships of Rs.1000 to 150 girls who have completed their 10th and 12thstandard classes to motivate them continue their education.School bags, note books,pen, pencils etc. were provided to 1200 children.
Your support also helped us to provide houses to 12 tribal families. One of our tribal family said that " We are poor tribal. We lost our huts to floods. But today with your generosity, we got a house and we thank you for the same."
Thank you,