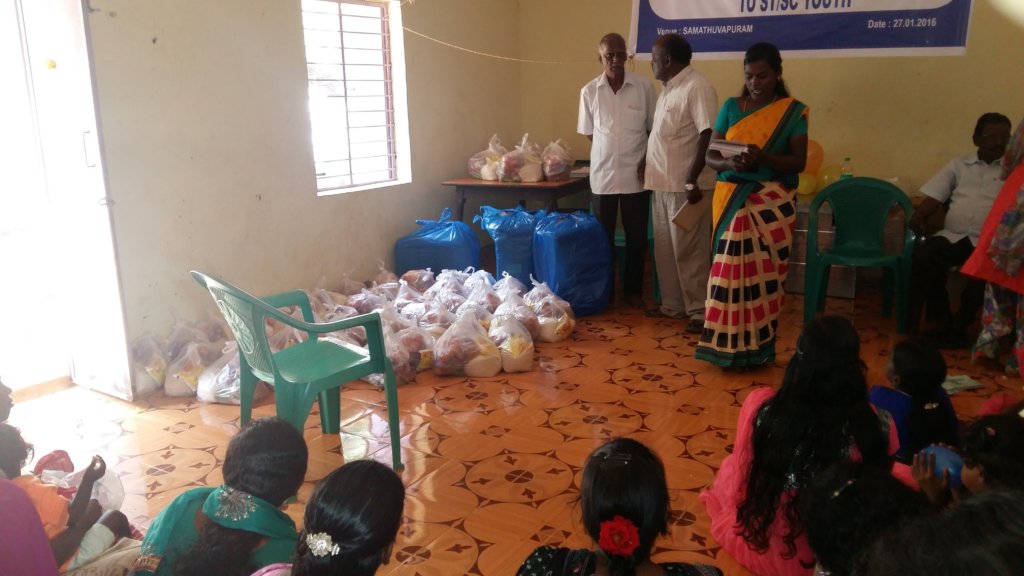 Respected Donor / Supporter,
Thank you for your generous donation to Chennai flood relief work through esteemed organization globalgiving.
Your generosity helped us to provide relief and rehabilitation work to the victims of flood survivors in Chennai, Tiruvallur and Kancheepuram districts going on. Further to this rehabilitation, CHHASE has conducted social entreprenuership and life skills training to 250 flood affected youth and women.Writing material,clothes were provided to school children.summer camps conducted for flood affected children.
This marvelous relief work have happened because of globalgiving and you, we thank you for what you did to do all this things.
One of our beneficiary said "I am from Anthoniyar puram. During December heavy rains, our colony was isolated and we were helpless without income. We were saved by CHHASE NGO and given shelter, clothes and food for 10 days.after the rains, CHHASE has provided food groceries to all the families in our colony.We thank CHHASE and our donors for the timely support. We will remember this life long. Thank you".
Still we have to extend our support to the families who lost their belongings, shelters and many more losses. CHHASE try to provide skills trainings to youth and women to earn income and to come out of poverty.
Thank you for your kind continuing support for the Chennai flood victims.
CHHASE thank you once again thank you for your generosity