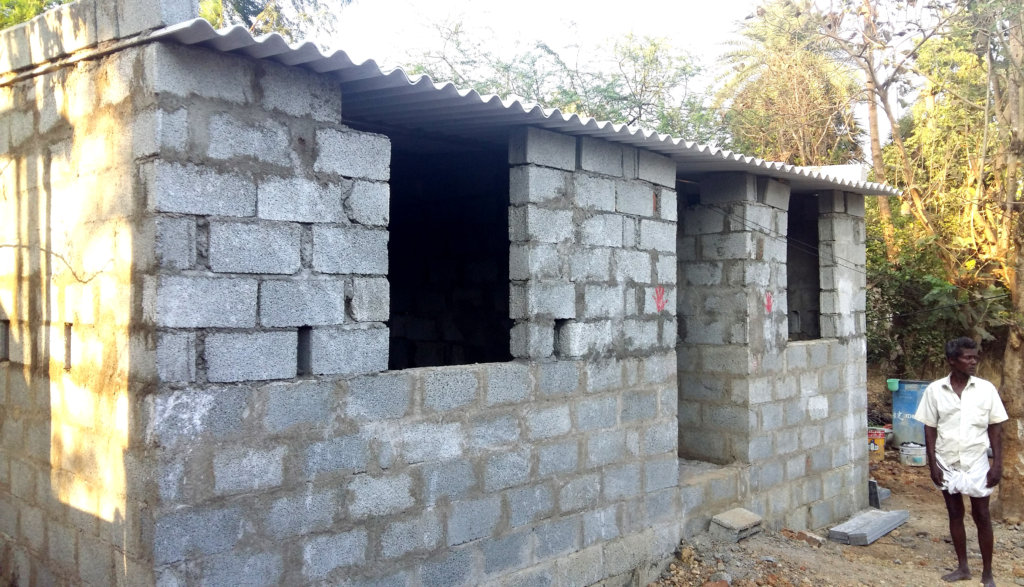 Respected Donor / Supporter,
Thank you for your generous donation to Chennai flood relief work through esteemed organization globalgiving.
Your generosity helped us to provide relief and rehabilitation work such as food, clothes, food groceries, bed sheets, note books, bags, health camps, medicines, EDP trainings to the victims of flood survivors in Chennai, Tiruvallur and Kancheepuram districts and 5 houses are under construction and yet to be completed and 4 damaged houses by flood have been repaired, plastering work left.
This marvelous relief work have happened because of globalgiving and you, we thank you for what you did to do all this things.
One of our beneficiary said "I am from Fathima puram. I was having a small hut. Our family consist of 5 members lived in it. Our hut was in low level area. During December heavy rains, our hut was completely collapsed. We have been given shelter by CHHASE NGO. Now they have filled mud and made five feet high and constructed pucca walls of 6 feet with hollow blocks and covered with thatched leaves. Our family thanks CHHASE NGO and it's donors for saving us from this horror. We will remember this life long. Thank you".
Many more long term rehabilitation activities such as housing, educational support, self business initiatives Etc,are yet to be completed. we hope we will serve our communities with the help of you and globalgiving.
"We're so excited to be a top-ranked @GlobalGiving #nonprofit for 2015! This was happened because your Support » *kindly visit :- https://www.globalgiving.org/donate/1342/community-health-housing-and-social-education-chhase/ *"
Thank you for your kind continuing support for the Chennai flood victims.
CHHASE thank you once again thank you for your generosity