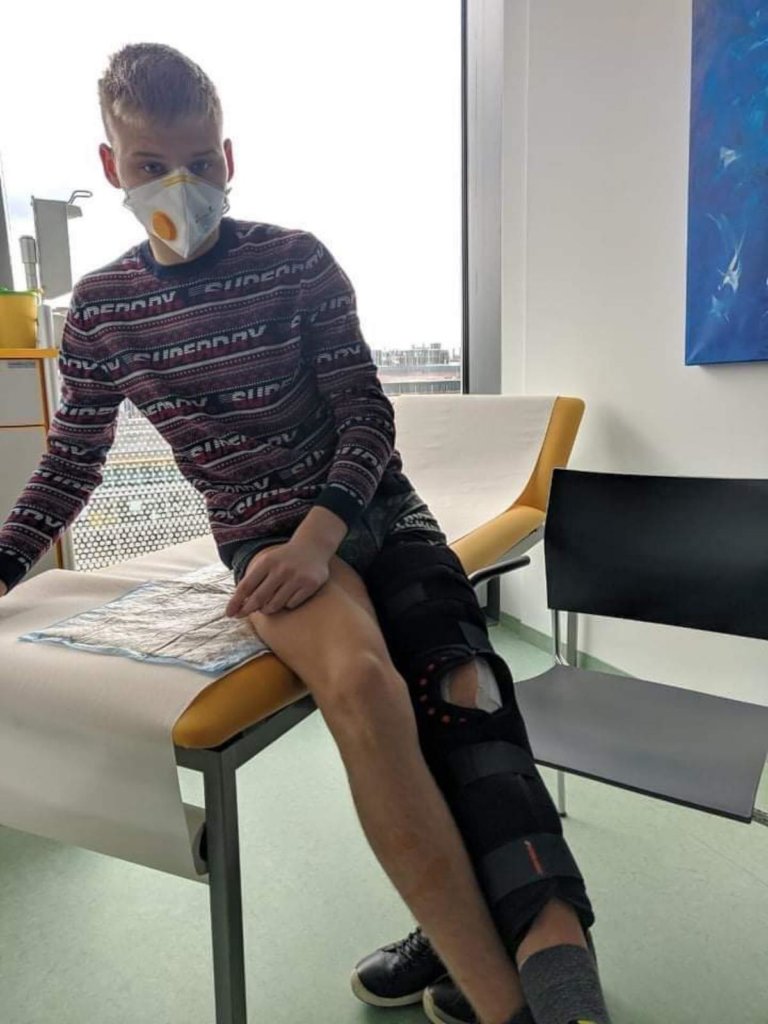 Dear Donors!
We are happy to announce that our beneficiary, Danylo, who battled osteosarcoma, received his endoprosthesis treatment in Munich, Germany, earlier this spring. The cancer of the left distal femur destroyed his bone and Danylo needed urgent treatment to save his limb from amputation.
Danylo is feeling fine now and on his way to recovery after the treatment operation.
A huge thank you to all our amazing donors as we were able to contribute 1, 900 Euros to the total costs of Danylo's treatment (42,000 Euros).
That is a great example of when an act of kindness gives somebody a chance for a new life! By working together, it just shows what great things we can achieve!
We thank you from the bottom of our hearts for participating in Bright Kids Charity's projects.
We are helping Ukraine's children and their mothers because our government doesn't provide adequate help leaving them in dire situations to battle serious health concerns.
Please visit our website to find out more about other fantastic worthwhile projects we are working on!
In the meantime, if you wish to support Ukrainian children with disabilities, please consider our current project with GlobalGiving, 'Help Ukrainian children with disabilities'.
Regards,
Bright Kids Charity
Links:
Attachments: