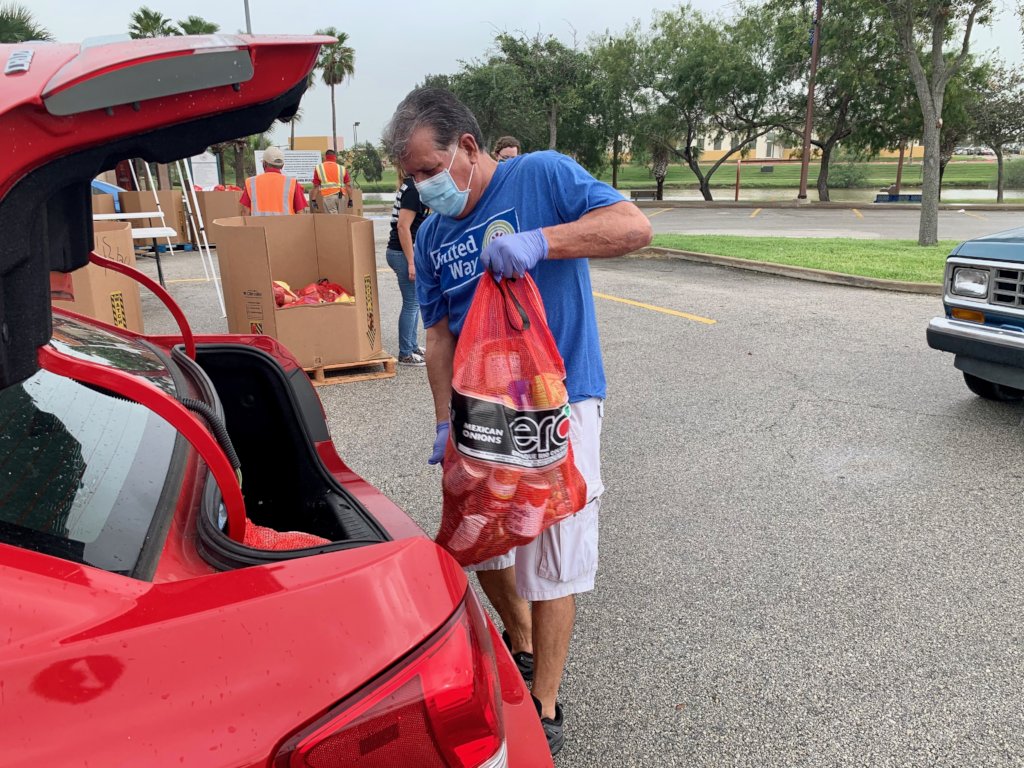 United Against Hunger began in April 2019 to address food insecurity in the Rio Grande Valley of Texas. The need for food, both served meals and emergency food supplies (pantry bags), was growing exponentially, often doubling in a single week. Clearly we had to find a solution to get more food to more people more quickly.
At the same time that demand was soaring, volunteers began to shelter-in-place, and our pantries, soup kitchens, and meals on wheels services for seniors found themselves without the personnel they needed to meet the demand. Additionally, restaurant workers were laid off at disproportionately higher rates than office workers, most of whom could work remotely. We needed people and we needed greatly increased capacity, and we needed it immediately.
We decided to offer the people who KNOW food the opportunity to help the people who NEED food, and we used a brilliant app called Get Shift Done, which allowed us to connect furloughed restaurant workers with nonprofits that needed help desperately. It was a win/win--the soup kitchens, pantries, meals on wheels and food banks got workers who were experienced, fast and motivated. The workers got supplemental income from United Way of Southern Cameron County. And almost without missing a beat we were able to get food to those who needed it most.
For sixteen months this model worked brilliantly. Our Get Shift Done workers put in 82,000 hours of hard work, earning total wages of $820,000. Our United Against Hunger nonprofits partnered together to ensure that we maximized the results of our efforts. We made sure that those who were suffering financially because of the pandemic had food on the table, and your gift made that possible.
Now that unemployment has dropped, stimulus payments have hit people's accounting, and food insecurity is being addressed in a robust way with federal funding our attention is shifting to the population still in need--the elderly. We are developing strategies to get food to this vulnerable population in a regular and consistent manner. Stay tuned for more on this exciting shift in United Against Hunger strategies.