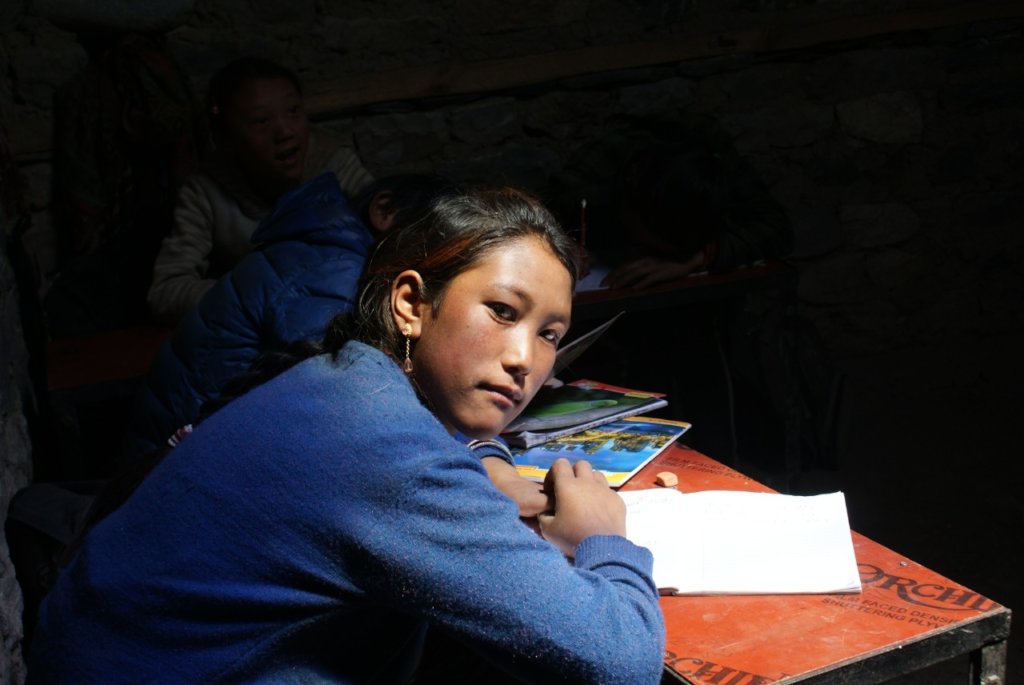 In 2020, Tsharka and all of Upper Dolpo escaped infection, but in 2021, COVID reached even these high Himalayan valleys. Tsharka School had to suspend classes for one month this school year. Our School Coordinator says everyone got sick with severe flu-like symptoms that was confirmed to be COVID. However, after one month, people's health improved and school re-opened. Our School Coordinator believes Tsharka village has achieved local herd immunity. There were no known fatalities due to COVID.
Through 2021, the number of students enrolled at Tsharka School has continued to increase, as we serve more of the children in Tsharka village. During COVID, over a dozen local parents, who previously chose to send their children to boarding schools in Kathmandu or India, chose their local elementary school instead. We hope that Tsharka School's high quality of teaching—and the chance for their children to remain close to their families and immersed in their local culture—will keep local parents committed to Tsharka School.
During the summer of 2020, construction began on two passive solar buildings that will eventually house the temporary hostel and provide more comfortable classrooms for students during the winter school months. As our students reach higher grade levels, the winter school months are essential for them to complete the annual curriculum. Difficulties in transporting building materials, due largely to COVID, slowed construction, but the passive solar buildings will be finished in 2021.
Tsharka School's Eco Club is going strong. Monthly club activities include hikes to learn about local plants and how the ecosystem works. Trash pick-up is a weekly event.
Spelling contests are held every Friday.
For soccer, the students' favorite sport, students have been divided into four teams that play against each other in intramural competition.
Thanks to support from our loyal donors, Tsharka School is going strong: thriving despite the challenges posed by COVID, keeping students engaged and progressing in their studies.