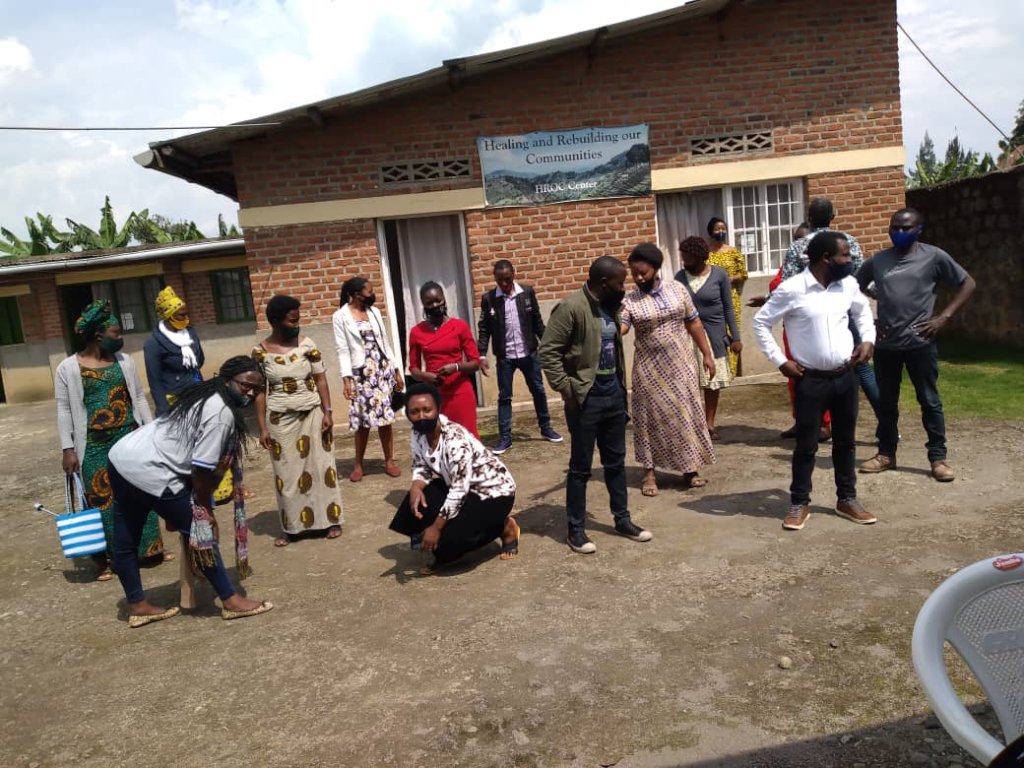 Dates: 25-27/03/2021,28th/03/2021
Number of participants:16 Venue (area covered): HROC Center
Description of participants: These are new teachers, from all four schools that are partening with HROC, where by each new teacher has to go through HROC basic workshop, and then AVP. The four schools have received so more teachers, due to the expansion of the schools. Only two school use to have a mixture of primary and secondary schools. Since the year 2020, two more schools are now having the secondary schools. All these are requested to attend at least a basic HROC and AVP workshop, as the Head Teachers requested too, with the Secretary Officer of Education.
2.Testimonies of participants:
"Thank you so much for whoever organized this workshop". I know how to heal from my grief, and how to build a broken trust. This will not only help me only, but my students and family in general. Olive
"The Johari's window was my favorite lesson into this workshop". "I couldn't believe there are things that other people may know about me and I don't know them". "This will give me the chance of reflecting on what feedbacks I receive from others. I normally interrupt people when they speak, but learned how to listen to others attentively". "Through listening, one can heal from Trauma. Thank you so much HROC for the invitation to this workshop". Innocent
"I thought this is a usual workshop" I have attended so many workshops, but this one is very particular. I appreciate everything from here. "The methodology, facilitators, everything is easy to understand. "I have learned a lot" I can listen attentively, know the stages of grief, and I won't judge others from their behaviors because they can be related to Trauma". Xavier
Recommendations for way forward:
1.More teachers who haven't yet attended this kind of Workshop to come for it.
2.Train the local leaders to be aware of what trauma is.
3. Have more workshops concerning trauma and conflict resolution.