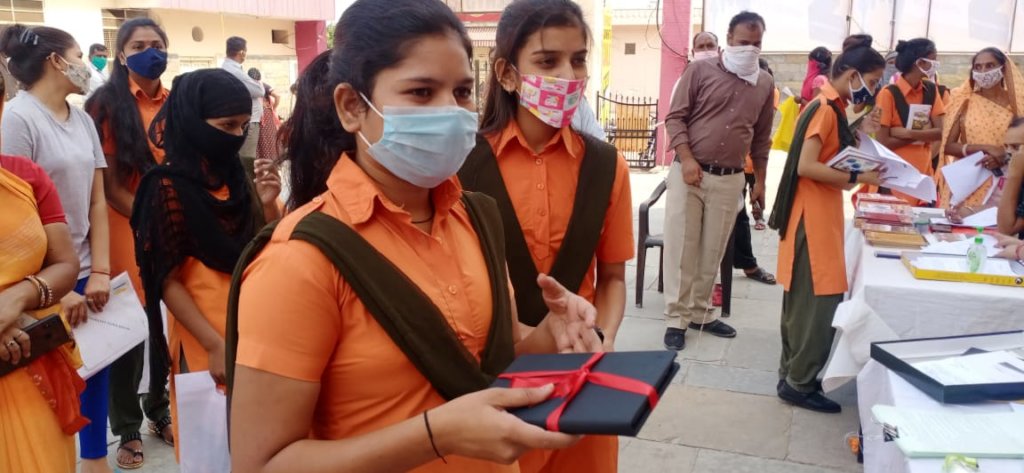 Girls living in povrty have suffered enormous loss of learning during the pandemic.
Their dreams of working their way out of poverty through quality education are being shattered.
You have the power to help restore learning and keep these dreams alive.
Radio and TV based learning or even using whattsap on borrowed phones when available to girls have been a terrible substitute for class room learning with well trained teachers.
Our pilot digital learning program launched October 2020 in Jaipur to bring girls living in slums to the frontiers of digital learning, has been well received. Please see India national media coverage from June 6th, 2021.
India Media on Eliminating the digital divide.
Edu-GIRLS' innovative package of hardware and softaware enables learning to continue, loss to be monitoring and customized self learning modules to be rolled out to make up for the loss during the first year of the pandemic.
The package built through a careful review and testing of learning software available in the Indian market costs about $125 per girl and enables:
(i) Girls to coninue learning using 8 in tablet devices in their slum homes with assured internet connectivity;
(ii) Teachers and girls pursue approved syllabus linked soft ware packages like DIKSHA and PEHLA.
(ii) Digital protection against misuse of devices using MDM software.
(iii) Continuus assessment of actual learning levels using ASSET software.
(iv) Pursuit of self learning using MindSPARK to catch up or pursue advanced courses if ahead.
(v) Teacher training, assessment and support to keep them on the cutting edge of digital education; and,
(vi) Pursuit of non-academic life skills ( e.g leadership, conflict management) through on-line packages like HOPE.
The Project would mainstream the pilot program to reach out to 400 more girls in two schools in Firozabad UP and Jaipur , Rajasthan during 2021/22 school year.
COST and RETURN : The project would cost about $50,000 and the value of recovering one year loss of scholing would far exceed the modest cost of the package which will continue to yeild returns beyond the first year.
MONITORING of OUTCOMES would include base line and end of school year data on:
(i) Enrollemnet and participation rates;
(ii) % of girls at grade level learning; and,
(iii) % of girls exceeding grade level learning.
Without your support our girls would fall behind on their dream to work their way out of poverty through the power of quality education.
THANK YOU.
STORY OF:
Sinchana, a 6th grader at SRGVVK school, Bengaluru, is severely impacted by
COVID-19, yet making a heroic attempt to continue her education. Her father is a
painter and mother a maid, and both lost their earnings due to COVID lockdown. The
school, with Edu-GIRLS funding, distributed food rations. With schools closed for an
indefinite time, classes continued through smartphones. Sinchana's parents do not
have a smartphone and her mother has a hearing disability. This has not stopped
Sinchana in her journey of learning. The lessons are sent either to her neighbor's
phone, or to her uncle's phone who is an auto driver. She receives these lessons when
her uncle returns at night, or by visiting her neighbor. Now, with your support she will
get her own tablet. She is motivated to continue her studies and excited to explore new
ways of learning.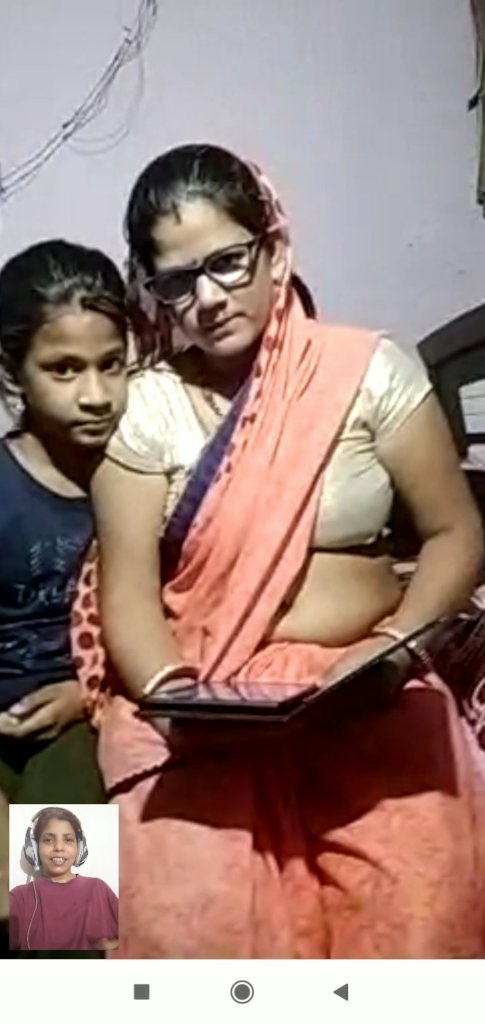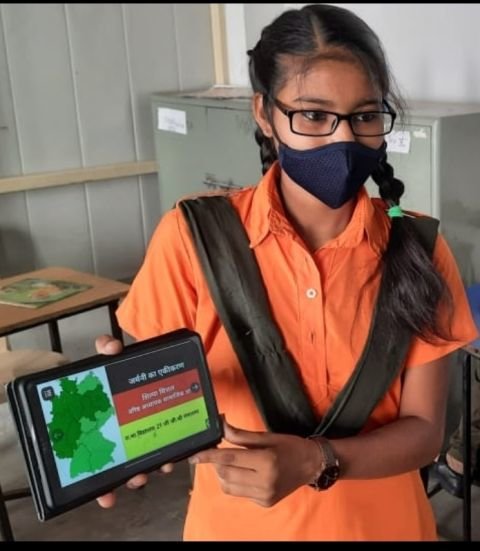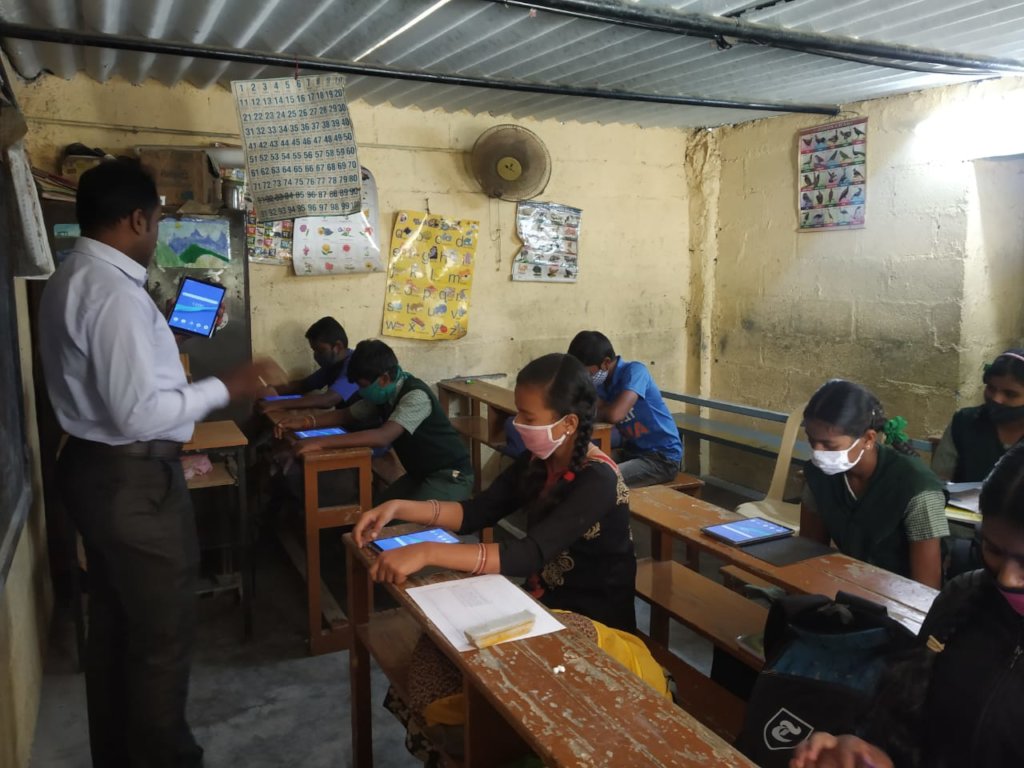 Links: