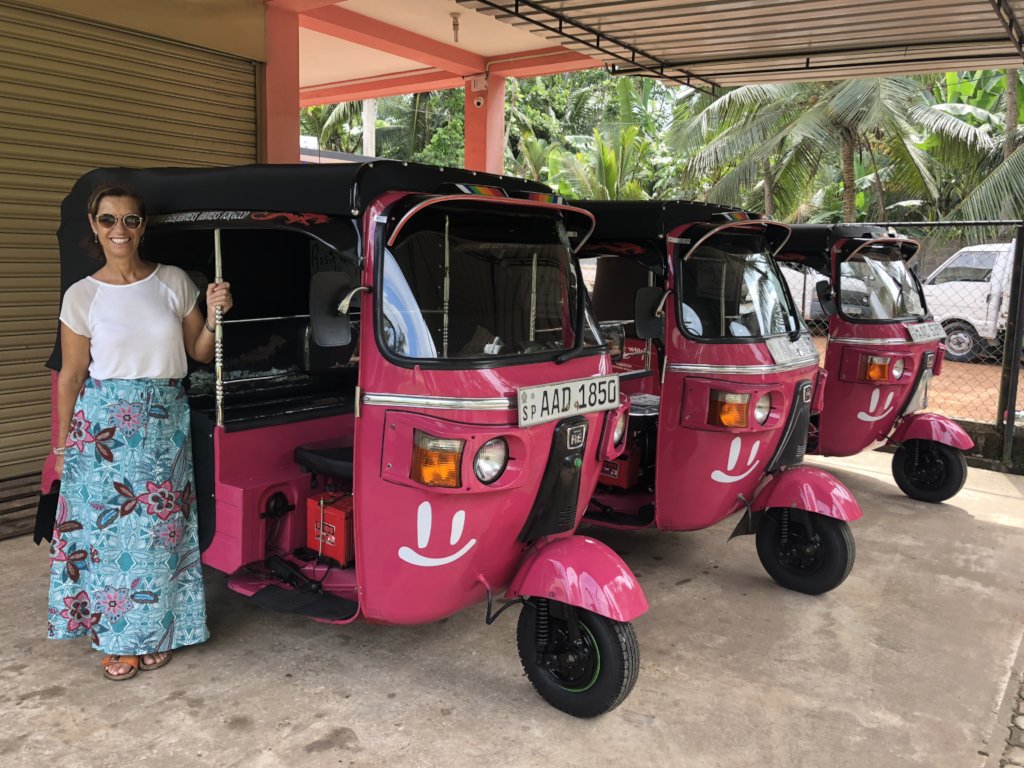 Over the past year, our ground breaking 'Think Pink' project in the Southern Province of Sri Lanka has been successfully trained 6 single mums in tuk tuk driving, enabling them to generate a sustainable income to keep their families together while providing a safe taxi service for women and children.
Thanks to your continued support and donations, over 900 women and children can now benefit from personal safety on transport every week, challenging the fact that over 90% of women have experienced sexual harassment on buses and trains in Sri Lanka.
Your generous donations have so far contributed to full driver training costs for 6 single mums, as well as support to launch and develop their taxi businesses. All 6 mums are now earning a sustainable income, ensuring they can provide for their families to eliminate the risk of child abandonment. You have provided a hand up to enable single-mums in crisis to lift their families out of poverty.
Think Pink is also challenging cultural barriers, by giving women the opportunity to occupy a role usually considered 'men's work', helping to reduce inequalities in women's participation in the labour force.
Due to the success of the scheme so far, demands for more mothers to participate in tuk tuk driver training have dramtically increased and there is a waiting list of mums wanting to learn. With the heightened demand for Tuk-Tuks, three new personal and corporate major donors have generously donated three new Tuk-Tuks to enable more women drivers to learn and start earning an income. These tuk-tuks are due to be launched onto the road in January 2019.
We still need your support to cover the costs of training and business development for new single-mum drivers, who without your support, would not be able to cover the training fees.
Without your support, all 'Think Pink' has achieved so far would not have been possible. So, once again we would like to say a huge thank you! We will continue to keep you updated on the development of the project, as more mums successfully complete their training and launch their businesses on the road!
Links: