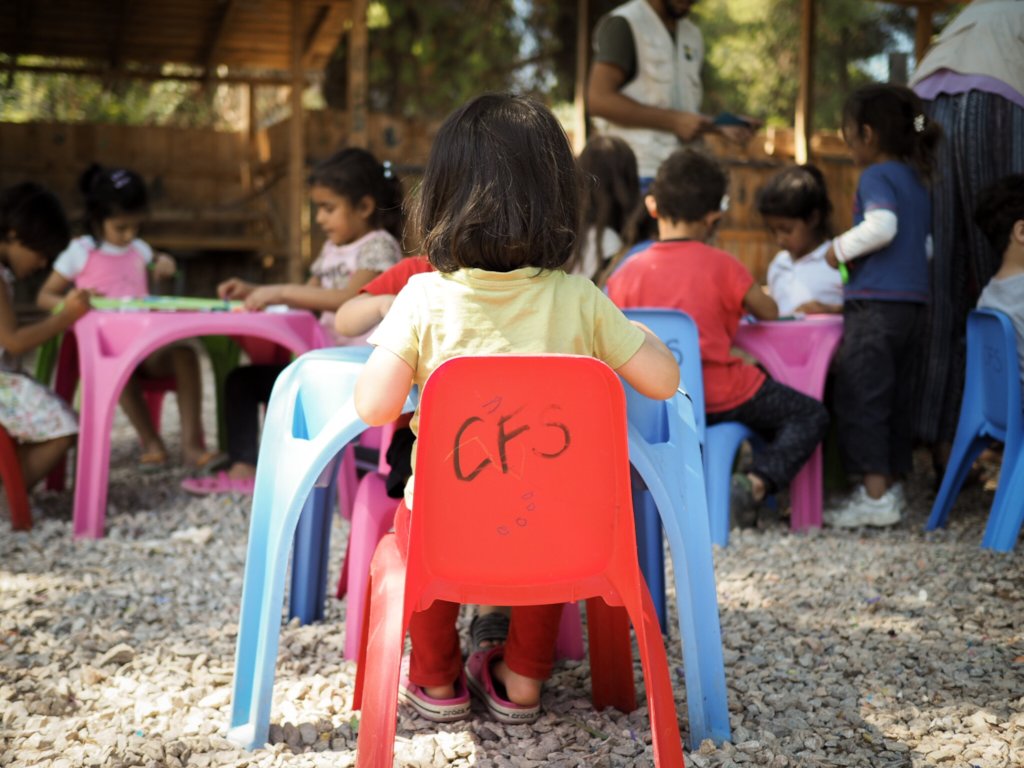 Lighthouse Relief has been in Ritsona Refugee Camp since 2016, and has watched the Youth Engagement (YES) and Child Friendly (CFS) Spaces develop into areas that promote creativity and self-expression, and provide sustained psychosocial support in a difficult context.
2018 saw the YES release four issues of the Ritsona Kingdom Journal, an outlet for the creativity of young people in Ritsona camp. Our long-standing partnership with Narratio allows us to share the magazine with a truly global audience. And if creative expression wasn't enough, our football workshops, led by a UEFA licensed coach, have been a great success among the camp's youth. Tennis has also become a popular game for all ages in the camp, after LHR heald a workshop during the warmer months.
The CFS welcomed over 50 children a day (close to 100 individual children a week) and hosted a string of incredible guests who brought new energy to the programme, including Clowns Without Borders Ireland and Les Bolinguis theater. We have also been fortunate enough to have a passionate team of volunteers with many skills to offer, running workshops on dance, yoga, storytelling, dramatic theatre play, etc.
Over the course of 2018, both our safe spaces have benefited greatly from the Residential Volunteer Programme. Founded earlier in the year, it has allowed dozens of young residents to help run the programmes and participate in their development, making them more sustainable than ever.
Another recent side-project that has proved successful is the LHR Parents Group, a space set aside for the mothers and fathers of children who attend our programmes. Once a week, they can take hour to relax and enjoy some time for themselves, engaging in arts and craft activities, puzzles, meditation, gardening, music, or simply chatting over a cup of tea.
At the start of a new year, our programmes are more sustainable than ever, with increased involvement allowing camp residents to take ownership of the spaces and participate in their development. As thousands are caught in limbo, LHR gives these young people and their families room to develop their talents and form a community.
As we carry forward our vision of solidarity into 2019, and begin a new year and fresh campaigns, we take this opportunity to extend our warmest thanks. We could not have done it without you!