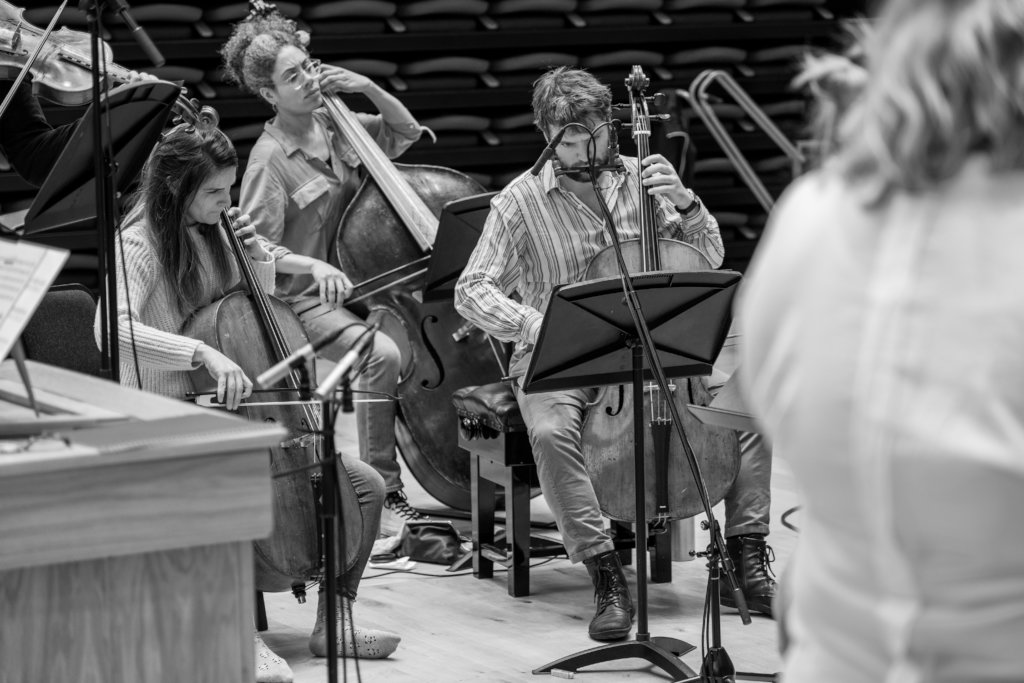 Dear Artist Relief Funder,
Here we are, it's November and a good moment for us to take stock and reflect on the state of our working lives at this stage of the UK's recovery. The ARF continues to grow and we have been able to direct funding to a number of artists in need. We continue to be grateful for the support that you and other donors have given.
Since the summer, La Serenissima has delivered a variety of performances across the country, taking part in Longborough Festival Opera's The Return of Ulysses (under musical director Robert Howarth), playing concerts in Beverley, Cheltenham and Chipping Campden festivals and returning to venues in Oxford and Southampton. The group delighted clients of Kirker Holidays in Eastbourne - the first departure in a new partnership with the specialist travel provider. We recently made our debut with Vivaldi's Women at Saffron Hall - a fabulous venue which was filled with appreciative audience. We have also recorded the Vivaldi's Women programme at Cedars Hall, Wells in an extraordinary set of sessions produced remotely by Simon Fox-Gal from his new home in Greece. This project had been severely delayed by rising Covid-19 cases in the UK and travel restrictions which affected several key artists; having started to fundraise for this venture in 2017, it's extraordinary that it's only just 'in the can' now!
We were reminded at those sessions of the very great value of our musicians. Every single one of the instrumentalists booked for that project gave of their absolute best and Adrian came away feeling immensely proud of the group and everyone on board. Post-production work on the album will start soon. You can see some shots from the sessions here, taken by keyboard player Robin Bigwood.
You may have seen that we have a new release out: Behind Closed Doors / Brescianello Opus 1 Vol. 1 is available on the Signum label. The album has attracted favourable attention from BBC Radio 3 Record Review and Scala Radio and was given a double 5 star review in BBC Music Magazine this month:
"The performances by this accomplished ensemble are polished and invigorating. Chandler's solo violin playing is articulate, warm toned and communicative, and he is supported throughout by his disciplined and responsive players, among whom the continuo group excels…In summary, a rewarding issue." – BBC Music Magazine
If you haven't listened to the album yet, we hope you will enjoy discovering a composer who deserves to get out a bit more!
Whilst the diary has felt pretty jam-packed over recent weeks with Adrian juggling a hugely demanding performing schedule and a mountain of logistical operations, with limited support from me (I'm just emerging from a period of so-called Maternity Leave) we are conscious that everything that is happening at the moment has merely been postponed - ie. it should have happened last year. In fact we are facing over a year of arrested development. There are only small signs of new ventures on the horizon and we know it will take huge effort to get back to the level of concert performances that we had prior to the pandemic. It is for this reason that we have been glad to keep the ARF alive and it is also for this reason that we aim to step up recording activity where possible in the future.
Words from one recipient of a major gift from the Artist Relief Fund:
The gift from the ARF was a lifeline to me at an incredibly difficult time and I am so grateful to all who enabled it. Apart from the critical financial help it gave me it was also a hugely precious acknowledgement of the value of our work, a ray of hope amidst the devastation which Covid has brought on our profession.
Whilst musicians continue to face uncertainty about future work, there will come a time when we will close the Artist Relief Fund campaign. This is because at present, La Serenissima can best support artists through work creation - ie. planning and delivering recording projects, making digital outreach and driving resources to off-set performances that are under-funded. When we eventually end this campaign, we hope that you will consider supporting the organisation directly so that we can continue to nurture our team of talented musicians. Thank you for your generosity.
With our gratitude
Camilla & Adrian