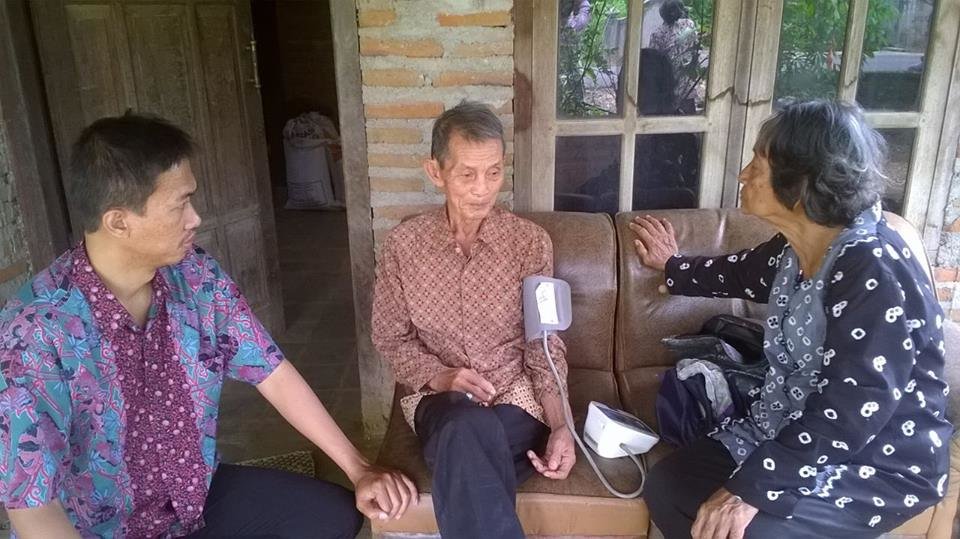 Indonesia for Humanity in 2020 continues to raise funds in supporting the peace and justice movement by contributing to the psychosocial and socio-economic recovery efforts the survivors of human rights violations.
We are aware that raising public funds for victims of human rights violations is indeed a difficult task to do. They often face narratives of rejection and persecution from the opposing groups. Where do the victims who are also citizens have to seek justice for themselves?
IKa through its Pundi Insani - Humanity Fund is raising funds for victims of human rights violations and their families for recovery efforts. This effort aims to re-promote their dignity as Indonesian citizens who have equal rights as others. Also, these recovery efforts are done to keep the recollection of human rights violations cases that had happened but have not yet received a clear solution.
The Humanity Fund raises funds from various donors, individual donors, music concerts, and donors from GlobalGiving. In 2020 we raised funds to 91 million rupiah. The funds have been distributed to 3 communities of victims of human rights violations, and individual victims of human rights violations who are currently elderly.
In 2021, the Humanity Fund will continue to fundraise, especially for victims of human rights violations who are elderly. The victims of the tragedy of '65, which has claimed many victims, some who are still alive experienced violence during that time, some of them were sentenced without trial. Now, they are elderly, but this tragedy has impacted many because of the bad stigma and discrimination against the victim's family.
Other human rights cases such as the DOM Aceh case, Talang Sari, Semanggi tragedy, and others experienced similar things. Where the survivors still hope for the process of revealing the truth and reconciliation, which continues to be echoed by the Indonesian government. With this long process and knowing when this dream will come true, the Humanity Fund continues to try to ease the social and economic burden currently faced by survivors and victims. In fact, several times the Humanity Fund has been able to support advocacy efforts for eco-cultural rights so that the community of victims can obtain the same rights as others.
Links: