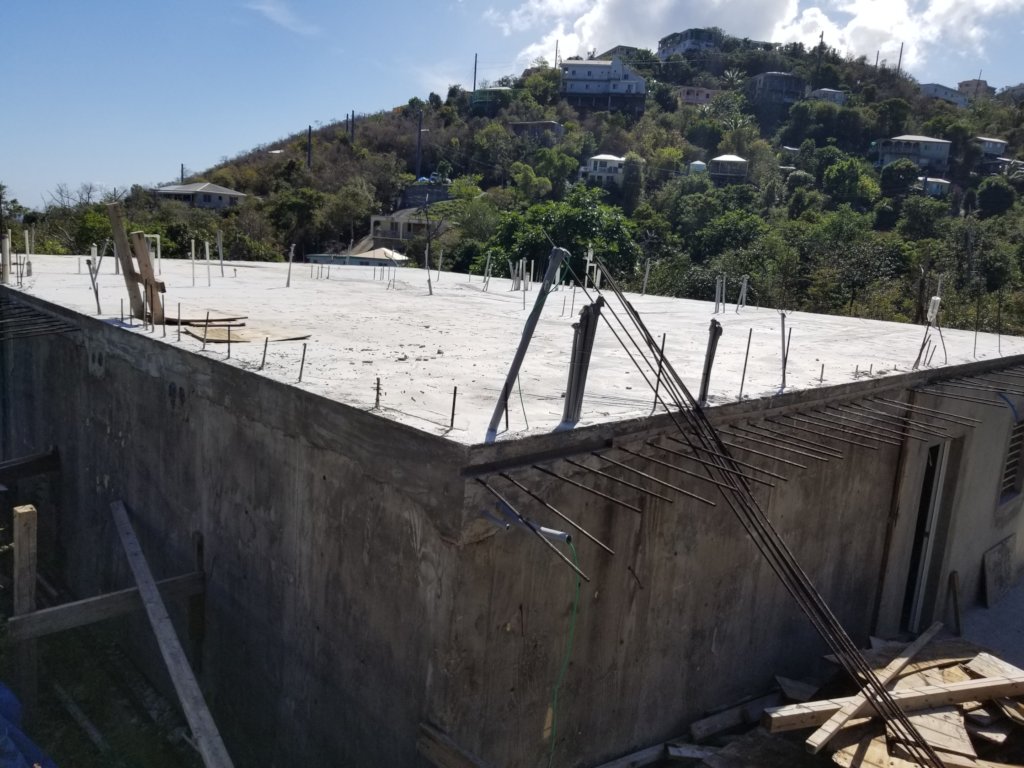 Slowly and surely we are getting there. We were hoping the new year would of been the turning point to get our rebuild program back up to speed, unfortunately it has brough new challenges. The global pandemic has affected materials and supplies from the cost of concrete to obtaining windows and doors and even permits.
We are close to completing our 32 house in this program. 32 is a significant number as it surpases any rebuild project private or federally funded to date. We feel that without this support these people would never receive the help they need.
As we get to the last homes we are getting to our most challenging clients and complete rebuilds. House number 32 is no exception, we are helping a senior that lives alone with her adult daughter. Their home was mostly destroyed in Hurricane Irma and they are now living in what remains of the 500 square foot cinder block basement. Upon obtaining permits to rebuild what was left, they learned that the original home was built in the wrong location and was built where the road was supposed to be, so they are in all practical purposes starting from the beginning.
The Long Term Recovery group has assisted with the supply of over 30 cubic yards of concrete and windows and doors for this client. The home is almost ready however we are awaiting much needed sliding glass doors to arrive to. We are hoping the doors arrive soon as we are entering hurricane season once again and the nightly rains will make it difficult for them to begin interior work.
Supplies such as windows, doors and shutters have been very difficult to source. Our very reliable supplier out of Puerto Rico has suffered set backs due to COVID and we are now looking at a 4-5 month delay when ordering materials.
Further challenges come from DPNR and the permitting process on St. John. After 32 we have 2 more complete rebuilds. Both of the homes were completely destroyed and despite being several hundred yards from the ocean and hundreds of feet above sea level, both homes had to undergo additional CZM ( Coastal Zone Management ) approval before we were able to begin with building permit applications. We are hoping to start construction very soon, we have the contractors standing by however we are reluctant to pre-order materials until we know the building permits are approved.
None of this hard work would be possible without your support. Construction costs on St. John have sky rocketed and materials are extremely hard to come by. The most difficult portion of this program is telling people that have lived in extremely poor conditions it may be a little longer before help arrives and that may mean going through another hurricane season.
Thank you for your support.