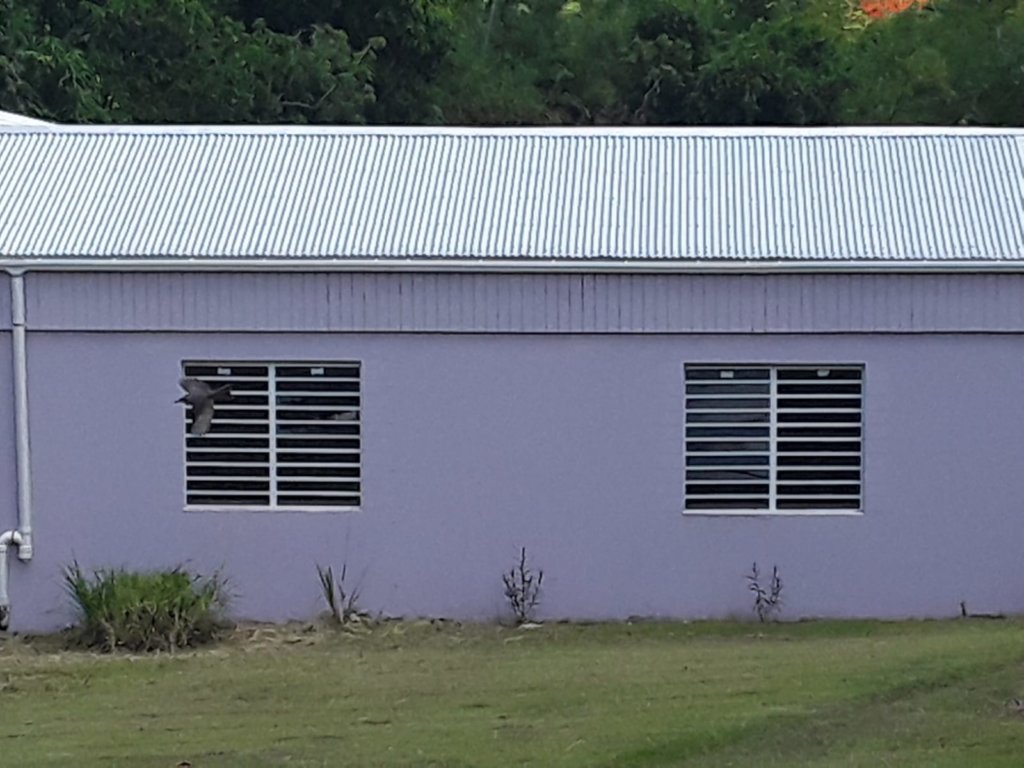 The spirit and resiliency of a people are most strongly on display in the aftermath of a disaster—especially almost four years beyond. As we continue to recover from Hurricanes Irma and Maria, the unity of our community continues to be vital towards the achievement of a clear and concerted vision of a recovered and resilient St. Croix, USVI.
The St. Croix Long-Term Recovery Group (LTRG) is a cooperative body that is made up of representatives from faith-based, non-profit, government, business, and other organizations working within St. Croix to assist individuals and families as they recover from Hurricane Maria.
The goal of the LTRG is to unite recovery resources with community needs in order to ensure that even the most vulnerable in the community recover from the disaster. The LTRG officially formed under the fiscal sponsorship of the St. Croix Foundation for Community Development in 2015. Under the guidance of FEMA and the American Red Cross, members formed committees to carry out the work of the organization.
Meeting the Mandate
In 2020, the COVID-19 pandemic forced us into changing how we continued to recover. We lost the opportunity to bring in volunteer teams to rebuild homes. Government programs focused on recovery came to halt as we weathered the pandemic storm. Despite these challenges, we accomplished so much in 2020 with new partnerships, stronger community engagement, capacity strengthening in technological communication, increased coordination with government agencies, and a renewed commitment from our member organizations to strive for a fully recovered island—and an island that will be prepared for the next disaster.
We have begun the process of formally folding the work of the LTRG into a new STX COAD (Community Organizations Active in Disaster) model which will ultimately be housed under the territory-wide VI VOAD (Voluntary Organizations Active in Disaster). As part of this process we are engaged in a formal membership campaign, asset-mapping of our 150+ member organizations to better understand where resources are located throughout the island and have occupied a seat at the Virgin Islands Emergency Management Council table, trained members to staff Points of Distribution Centers in times of crisis, offered volunteers to work emergency shelters, and carried out some initial discussions on community-based resiliency hubs that will be housed under the COAD. These hubs would allow for communities to survive in the immediate days following a disaster while we await additional outside relief—all in conjunction with the COADs on our sister islands.
Throughout all of this, we have not forgotten those in our community who are not back to a "new normal" from the storms of 2017. We still see the suffering of those without homes or a roof on their home almost four years after the storms. And we continue to do our best to bring relief to our community through our Disaster Case Managers and our Unmet Needs Roundtable. In addition, we are vocal advocates demanding that federally funded relief programs be expedited to operate at a much more efficient level. The recovery is not over! COVD-19 may have altered HOW we can help, but it will not stop us from helping all those that we can.
We are grateful for the support of the St. Croix Foundation for Community Development through their fiscal sponsorship and to our wonderful partners at GlobalGiving and Island Spirit Fund for their continued financial support.
With gratitude for allowing us to serve the St. Croix community and our sister islands, the staff of the St. Croix Long Term Recovery Group:
Jay Rollins, Executive Director for National & Regional Relationships
Delia Richardson, Executive Director for Community Engagement
Christina Joseph, Executive Assistant
Rosalie Javois, VISTA
DISASTER CASE MANAGEMENT and UNMET NEEDS
During this reporting period, our DCMs continued to serve a total of 54 clients.
DCM program activity increased as the territory returned to a degree of normalcy after the extended COVID shutdown. Clients were supported by DCMs during the shutdown through frequent communication and sporadic home visits when circumstances warranted. Many clients who were awaiting the Envision Tomorrow Program began receiving duplication of benefits notices indicating FEMA funds requiring repayment before they could move into the reconstruction/repair phase of the program. Of course, many did not have the resources necessary to repay, especially significant amounts. DCMs assisted in multiple ways, including brainstorming with clients regarding potential lenders or grant availability, support with appealing their cases with additional evidence substantiating how money was spent, and seeking alternate avenues for home repair. This new development was challenging for clients and created higher levels of anxiety. Most expressed a collective frustration about the pace of Envision Tomorrow as they continue to endure living in unstable conditions especially during heavy rainfall. Most do not have alternate living space and are trying to make their current living situation as comfortable as possible. Unfortunately, many of these clients are elderly and some are disabled. And the transition of the Virgin Islands into hurricane season has not helped. To date, there is no indication or notification as to the actual start of construction of homes for clients in the program.
DCM staff began to initiate more direct communication with the management of the Envision Tomorrow Program to monitor client progress through the program more closely. DCMs were able to meet with Virgin Islands Housing Finance Authority (VIHFA) director and his Residential Disaster Recovery Management team to acquire more definitive information regarding potential repair timelines, obstacles as well as offer assistance and collaboration with the agency to help move the process along.
DCM had two clients that were undergoing the completion of repairs to their home. One client saw the repair of the entire home's electrical system, replacement of most windows and some structural repair while the other client received a full kitchen refurbishment.
An additional 6 clients were submitted to Unmet Needs Roundtable for repair funding during this period and subsequently, 4 clients were approved totaling $32,838.88, 1 was denied and 1 is currently pending information from the contractor regarding potential structural issues that may require more funding. Work on two of the recently approved clients' home repairs has started.
DCM program was able to conduct debris removal from the client's property to prepare for reconstruction to begin and was also able to fund roof tarp installation for another client—a total of $5,120.
Additionally, 2 other clients were able to get the repair to their damaged home started with insurance money received from hurricane Maria damage. Although the money awarded was inadequate to completely cover the cost of repair, they lost confidence in the ability of the Envision Tomorrow Program to get underway as they have been paying rent for the past 4 years in anticipation of the additional assistance to bring their home to completion. Both DCMs have worked with clients and contractors to determine realistic repairs given the amount they have that will make the home reasonably inhabitable. They expressed exhaustion waiting on the program for the past 2 years and seeing no evidence of progress for any applicants.
DCM also worked with 3 clients with the application process to the USDA home repair grant program. Clients are still going through the application process and approval is pending.
CONCLUSION
Although very delayed, DCMs continue to work with resident populations in getting their recovery needs met and support the implementation of territorial programs designed to assist home rebuilding as well as any other adjunctive services they may need. Currently, our greatest allies in achieving these goals have been the Lutheran Disaster Response (LDR) roofing program, STX/LTRG Unmet Needs Roundtable, the USDA & Community Foundation of the Virgin Islands. We look forward to continued partnership with the Virgin Islands Housing Finance Authority and its Envision Tomorrow Program to witness the restoration of homes that are safe, sanitary, secure, and comfortable for program enrollees.
METRICS: CLIENT CASE LOAD TOTAL: REPORTING PERIOD: March 5 – June 25, 2021
Total Clients Served: 54
Number of cases submitted to Unmet Needs Roundtable For Review: 6
Number of cases approved by Unmet Needs Roundtable: 4
Total enrolled in the Envision Tomorrow Program: 40
New Enrollments during reporting period: 1
Total Cases Closed: 4