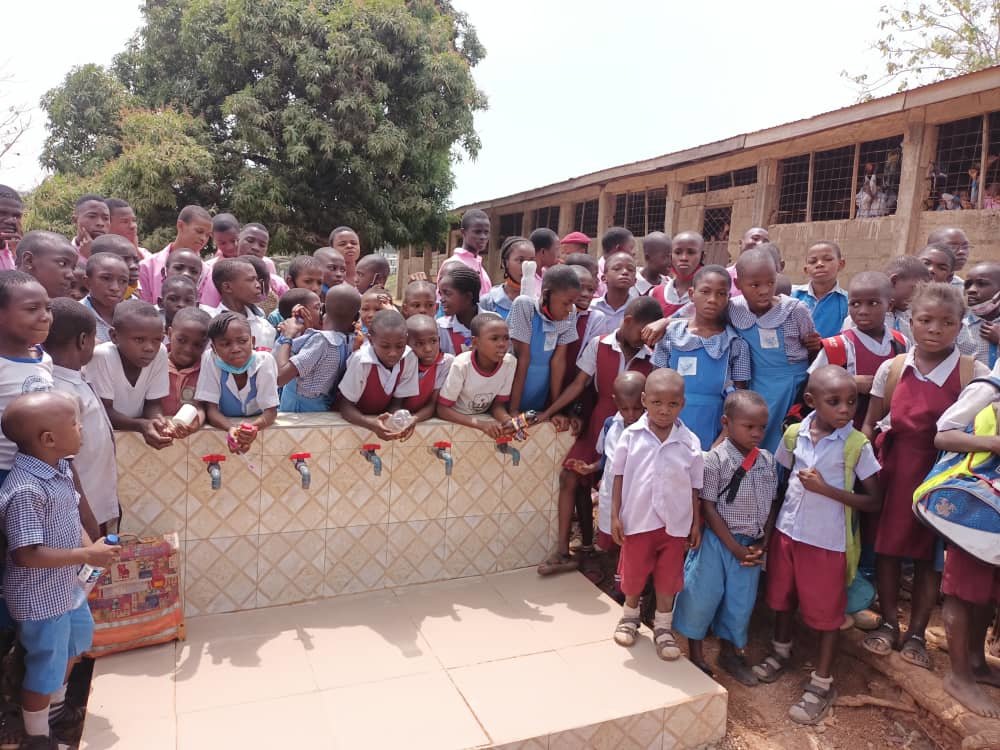 Imagine: There is a school in your town / city that was founded in 1953. After almost 70 years, 700 students are attending Primary School and 1,000 students are going to the Secondary School. Imagine further, that there is no water and no toilets at this school, neither for girls nor for boys, nor for the teachers. This was the case at the Primary and Secondary School in Amuro / Mgbom, district Afikpo North, in Ebony State, Nigeria besides many other infrastructural problems in December 2020.
This was our starting point.
As the first construction measure, now we built a water supply for the entire school complex with 1,700 students, 80 teachers and assistants. The children can get drinking water at any time. The people from the school kitchen also benefits from it. This is a big step forward and creates an enormous relief for everybody.
After preparation and drilling began at the end of December, we were able to hand over the water supply system on February 26 to the school management as part of a small ceremony. We drilled a borehole 100 meters deep and the water will be pumped into a 4,000-liter water tank. As we cannot use a central power supply, we have to operate the pump with a small generator. The water is of very good drinking quality. The children, teachers and the kitchen staff are happy with the water supply. There are in total 10 taps available on the school ground, five for primary and five for secondary school.
Ultimately, the availability of water is of great importance for our planned renovation work, as otherwise we would have to buy the water at a high price.
The beginning has been made. The next phase will be the renovation of a dilapidated school building and the installation of sanitary facilities. Missing toilets are a major challenge for the large number of students and teachers. We hope that these measures can be implemented in 2021 and 2022. But all depends on generating enough funds for it.
Without you, nothing can be changed. Thank you very much for your support.
PS: Plastic cups were only used first day. Children will get and use their own bottles every day.