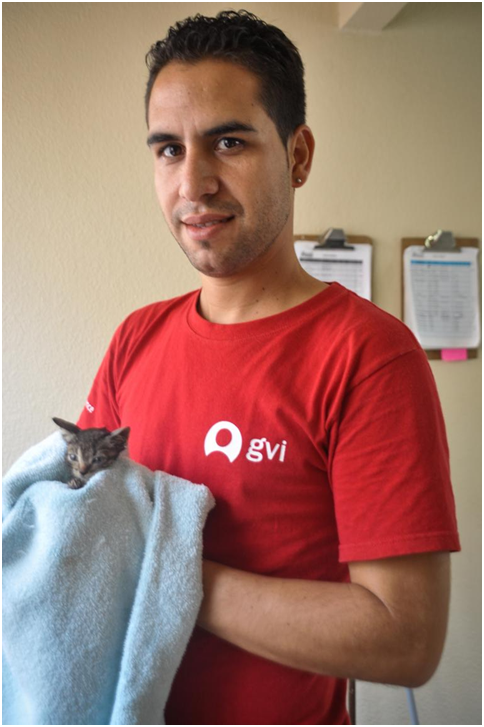 Dear Supporter,
Thank you for getting on board with our new animal welfare initiative in Mexico so quickly!
Coco's Cat Rescue is a non-profit organization with a no kill policy, dedicated to reduce the cat population in Playa del Carmen through the TNR (trap spay/neuter and return) program for feral cats, and the rescue, treat, spay/neuter, and tame program for kittens under 3 months, finding a permanent loving home for all the rescued kittens in care
Coco's Cat Recue provides free or low cost spay/neuter surgeries and basic pet care to those on a low income. While the primary focus is on cats, Coco's clinic also provides spay/neuter services for dogs.
IFAW was founded in 1969, the International Fund for Animal Welfare saves individual animals, animal populations and habitats all over the world. With projects in more than 40 countries, IFAW provides hands-on assistance to animals in need, whether it's dogs and cats, wildlife and livestock, or rescuing animals in the wake of disasters
Coco's have 2 vets per day working tirelessly to neuter, fix and spay all the cats and dogs that come through the door. As volunteers/assistance we have been aiding the vets with minor surgical procedures such as removing drips and administering care in the pre and post operation phase
It is a very busy clinic, this is symptomatic of the acute nature of the problem Coco's innovative programme is tackling. There are over 30 million stray dogs in the whole of Mexico. It's an exponential problem that urges us all to become part of the solution. Two dogs can ultimately be responsible for up to 4,000 puppies in 7 years! Stray animals have become a health risk all over the world as their faeces carry organisms that can cause problems not only for humans but also for other pets.
Coco's is doing fantastic work in attempting to reduce the stray dog and cat problem in Playa del Carmen. GVI are proud to be working alongside such dedicated individuals. We hope to see quantifiable results within a few years, but in the meantime we are confident that Coco's is improving the lives of animals within Playa del Carmen.
Many thanks
GVI Playa del Carmen team
Links: