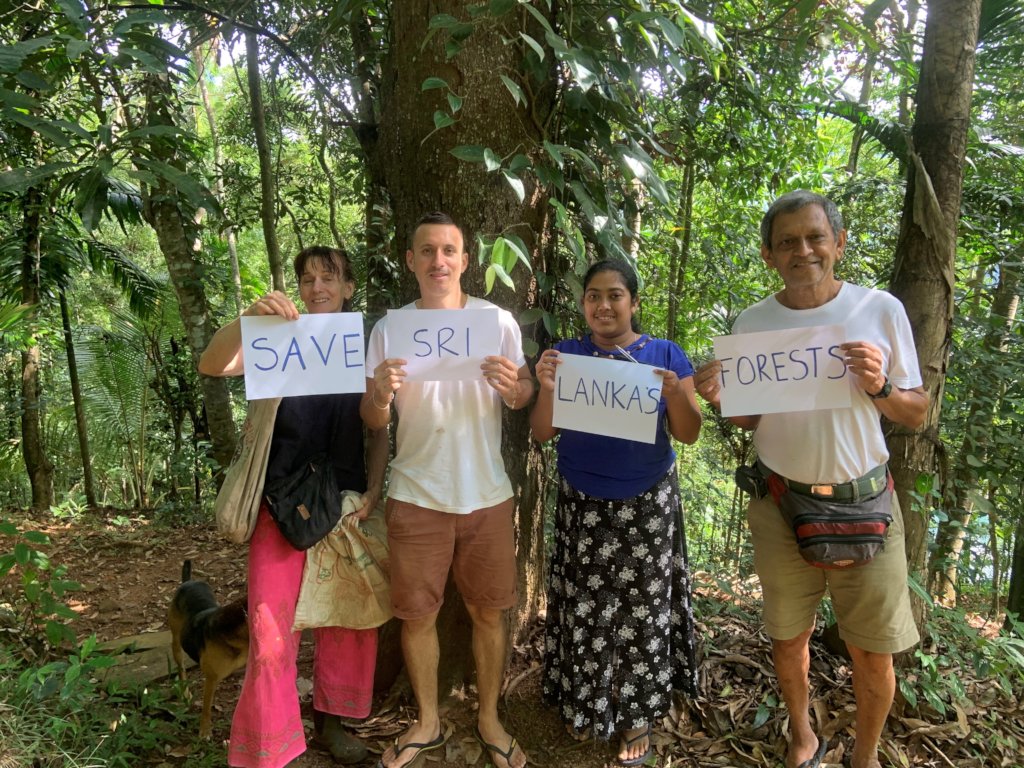 It is probably fair to say that 2020 threw pretty much everyone's plans out the window.. We had very little idea of what was coming our way when we launched our campaign to protect our local threatened forest in early March, although we would have of course gone for it anyway! We are really proud and grateful to be a third of the way towards our final fundraising goal after what was a tough year globally and we are ready to bring the energy in 2021.
To share the positive vibes, in this report we wanted to bring you some of our highlights from the past three months and reasons to be excited for 2021. Enjoy!
October-December updates
We ran a number of fundraising initiatives in the last quarter, including a matching campaign to save another 200m2 of threatened forest and the creation of beautiful gift cards and e-cards. In total, we raised another $685 and we are so so grateful for the support!
To help local ecology students on their journey to becoming conservationists, we partnered with a new Sri Lankan brand, From The Roots, who are kindly donating to a student bursary fund for every item they sell. This fund will support travel and research costs for these students to conduct their own studies in our forest.
In November, the Government sadly went ahead and removed the protection of 700,000 hectares of Other State Forests. OK, so this isn't a very good highlight, but we were genuinely really proud to come together with a huge number of organisations and individuals across the country to support the protection of these forests. Please check out our video here for some of the inspiring action.
Reasons to be excited for 2021
1. Emerging from the darkness
It is early days still but the new vaccines are finally offering a light at the end of the tunnel. We can't wait be able to get out and get stuck in with our projects in the community. We will also be able to invite people (especially amazing people like you) into our forest to work with us and enjoy the nature. Hopefully you can come say hi!
2. Global momentum on forests and climate
It is a HUGE year for the future of our planet. The COP26 Climate Conference in Glasgow, the launch of the new post-2020 Global Biodiversity Framework and Goals, the start of the UN Decade on Ecosystem Restoration, the US rejoining the Paris Agreement and corporate leadership through science-based targets for nature. 2021 is the big one and we invite you to join us in pressing for action (i.e. not pledges, action!).
3. New ideas and opportunities
There are loads of exciting new conservation and reforestation ideas coming through at the moment, e.g. tree mortgaging in India and community seed collection and dispersal networks in Brazil. We are always keen to learn from others so please send us any great initiatives you come across too.
How you can help: We are looking for individuals who are up for undertaking a fundraising challenge and businesses who might be interested in donating to save the forest here before it is too late. If you or anyone you know would like to get involved, please contact us at info@foresthealingsrilanka.org.
Thank you again for your ongoing support and we wish you a happy, healthy and safe new year,
Nihal, Henk, Remon, Emma and the FHF Team
Links: