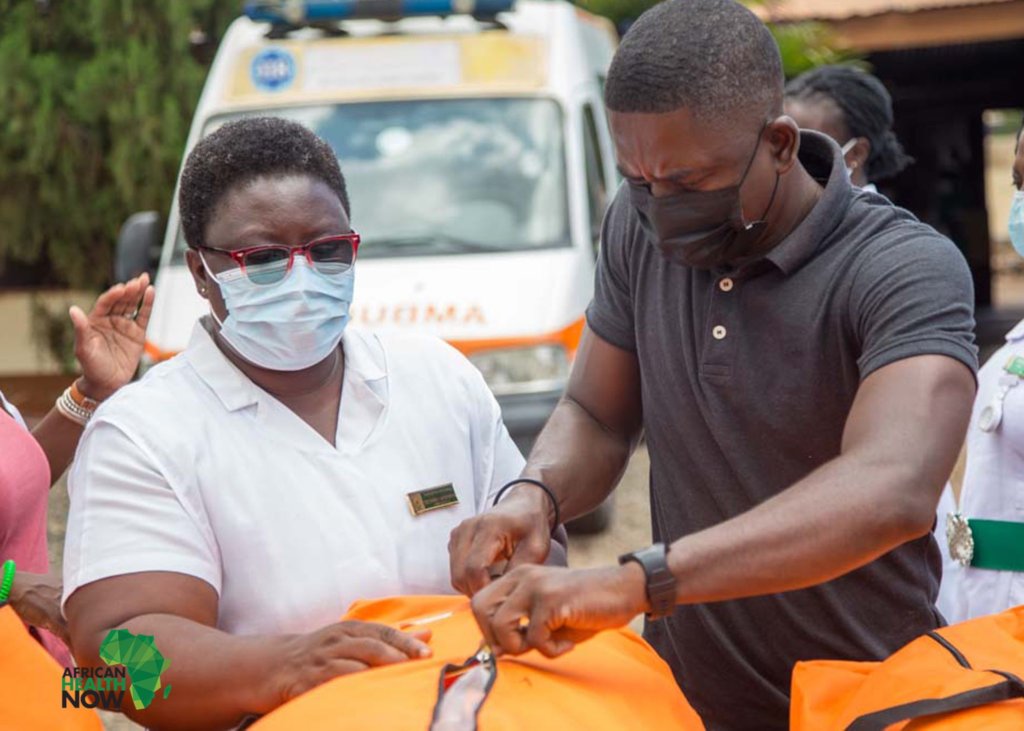 Dear Donor,
As stated in the previous report, due to COVID 19, the clinic has had to limit the capacity of the Pregnancy School Program. However, the Polyclinic has organized daily 30-minute pregnancy school sessions covering different topics, ranging from personal hygiene to the harmful effects of traditional myths during pregnancy. On average, fifteen to twenty women have participated in the pregnancy school sessions. AHN has provided food items and personal hygiene items to encourage women to participate in these sessions. Note that even though the polyclinic has experienced challenges in delivering these sessions, they continue to be interactive and informal, giving the women the opportunity to ask relevant questions and share their experiences.
During the last four months, AHN has focused on buying the supplies needed for the maternity-go boxes that are currently being delivered in Ghana. Furthermore, AHN has gathered volunteers, including doctors and health workers, to provide health fairs and pregnancy school sessions to the medical staff at the polyclinic.
From August 16 to September 1st, 2021, our founder Nana Eyeson-Akiwowo, the AHN team, and AHN volunteers are visiting the Madina Polyclinic Kekele (Madina Polyclinic) in Accra, Ghana. With the money that is being raised through the GlobalGiving Platform and other platforms, AHN presented a check of USD 7,000 to the clinic for them to purchase some items: these items consist of CTG machines, fetal dopplers, incubators, convertible delivery beds, baby cot, suction machine, resuscitation kits, delivery sets episiotomy sets, cord scissors, bedside scanners, and some other medical equipment to ensure that the women that access the clinic will be as comfortable as possible and have a safe and healthy pre and postpartum experience during their stay.
Every piece of equipment donated to the Madina Polyclinic Kekele clinic is guaranteed to improve the facility's overall quality and ensure higher medical performance. The women will be assured that during their stay, their delivery will be as comfortable as possible, their newborn babies will be treated with UpToDate equipment and ensure a safe and healthy pre and postpartum experience.
On behalf of our founder Nana Eyeson-Akiwowo, and our team, we are incredibly grateful for your support, and we are honored to have you as a part of our mission!
Photos