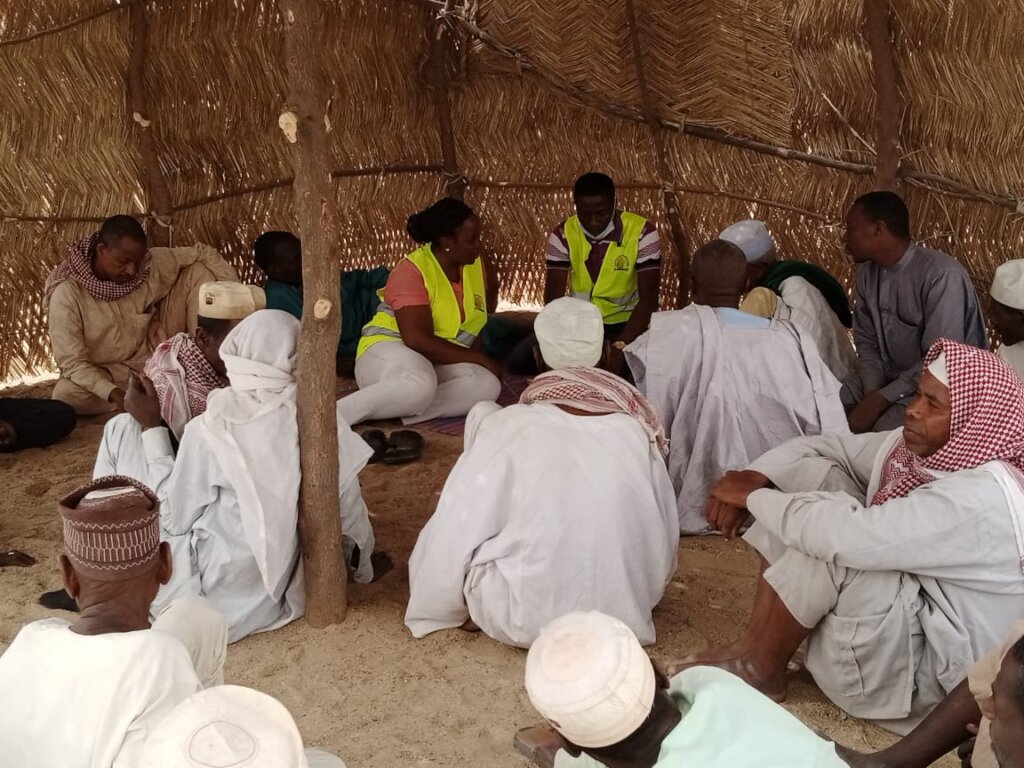 Brief Summary
As always and thanks to the continuous support of GlobalGiving, EFA Cameroon has never been indifferent in the face of communities plagued by diverse crises. This is why following the Logone Birnie armed conflict in Logone et Chari; EFA Cameroon went to the assistance of children of displaced persons from the crises in terms of school to enable them continue their academic activities in host localities ( Bogo and Maroua Sport Complex, Domayo in Diamare Division) Between March 13 – 17, 2022.
Activities Realized in the Three Camps of Bogo and Domayo Sports Complex Maroua
Evaluations: Following the influx of IDPs from Logone Birnie, EFA Cameroon proceeded to an evaluation and need assessment during which academic and health needs in terms of HIV infected people and WASH were established.
Sensitizations: Parents were sensitized on the importance of registering their children in school with orientations on the schools that were closest to camps for protection purposes. Populations were sensitized on HIV and COVID-19 prevention given the vulnerable context. WASH educative talks were also part of the package.
School Kits distribution: EFA Cameroon identified 41 children of IDPs who benefited from school kits and the distribution took place on the 14th and 15th of March 2022 in the 03 IDP Camps of Bogo and the Domayo Sports Complex. The table below gives us the number of children assisted per site.
N Site Girls Boys Total
1 Bogo (03 site) 14 7 21
2 Domayo Sports Complex 7 13 20
Total 21 20 41
Testimonies: The parents and children (beneficiaries) were overwhelmed with the support and thanked the EFA Cameroon staff and asked EFA Cameroon to convey to GlobalGiving their deepest thanks and pray to the Almighty to give long life to GlobalGiving so that it continues to help the needy of the world like them.
10 year old Hadidja testified; "… I am very happy for your support. I thought I would not be able to go to school again but the bags, books and pens I have received will help me go back to school. That you EFA Cameroon and GlobalGiving for helping us".
Impact
The Impact of the activities on the communities was that, many children who were out of school were encouraged to return to school in time to catch up with studies. Meanwhile sensitized populations continued to observe COVID-19 prevention measures; HIV infected people had orientations on humanitarian health workers to meet and WASH educative talks would go a long way to limit the spread of waterborne diseases and prevention of open air defecation.