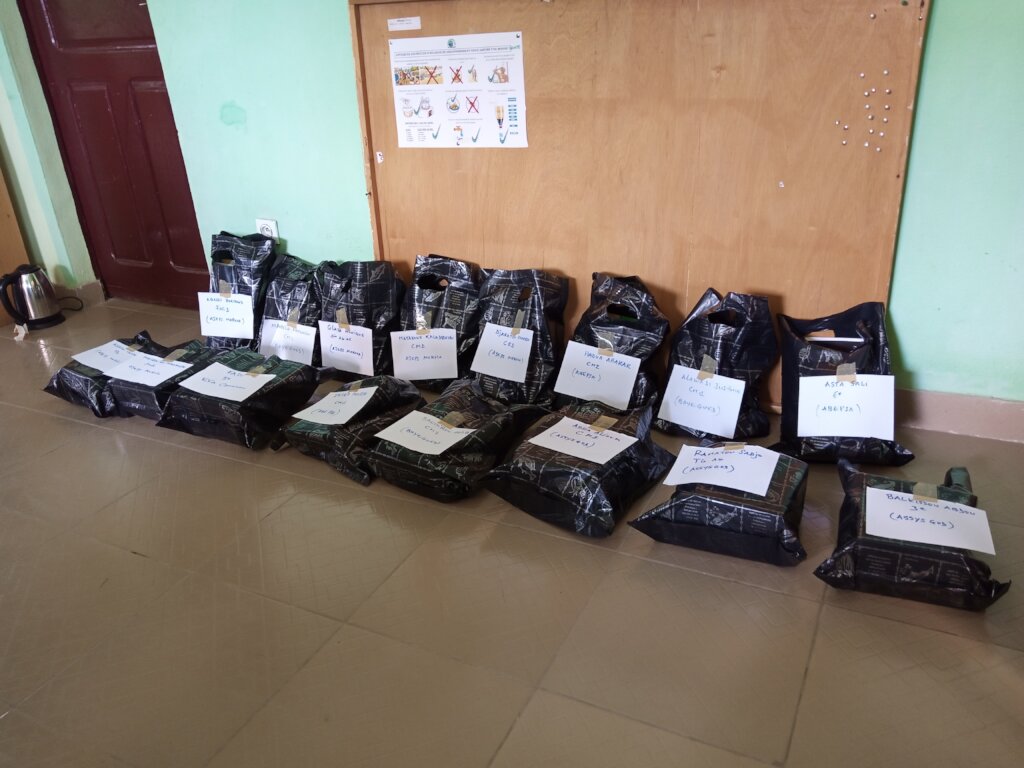 Brief Summary
With the continual support of GlobalGiving, EFA Cameroon has always prioritized school kits aid to vulnerable children of members partner associations and identified vulnerable children in the community. The aim of this assistance is to maintain the children in school as long as possible to ensure a better future for them.
Activity
For the 2021-2022 school year, EFA Cameroon as usual assisted 20 vulnerable children of 04 associations in Maroua and Mokolo. To promote gender equality, EFA Cameroon accentuated the assistance of the girl child who accounted for 13 out of the 20 beneficiaries (see partition below):
ASSYSGOD - Godola: 3 girls; ABEPSA – Maroua 3 (2 girls and 1 boy); AJEPSMA – Maroua 3 (1 girl and 2 boys); AJEPSMO-Mokolo: 3 (2 girls and 1 boy); and community: 8 (5 girls and 3 boys).
The distribution took place from September 10, 2021 at the EFA Cameroon Head Office in Maroua and September 15, 2021 in Mokolo.
Pupils and parents joyfully went back with school packages with gratitude to EFA Cameroon and GlobalGiving who never spare any efforts concerning the constant aid and prayed the Almighty to bless their efforts so they could impact more needy people.
Testimony
A young secondary school girl and member of ASSYSGOD Godola testified; "Unlike my peers school year has never been interrupted and this is because EFA Cameroon and GlobalGiving never fail to reach out to me and other people in my condition. Thanks to this assistance in school materials, I have been able to go through school normally especially as a girl whose condition is exasperated by the gender gap that exists in this part of Cameroon. Thank you EFA Cameroon and GlobalGiving, I pray your sources are replenished so that you can be able to touch many more people like myself"
Conclusion
GlobalGiving's aid impacts the lives of vulnerable pupils (children and young adults) to continue school thereby reducing the level of illiteracy among vulnerable people in the Far North region of Cameroon. Our gratitude at EFA Cameroon goes to GlobalGiving for the incessant support to reach out to the less privilege in the Far North Region of Cameroon and we hope that we will continue to be trusted in doing more given that more people still need to be touched.