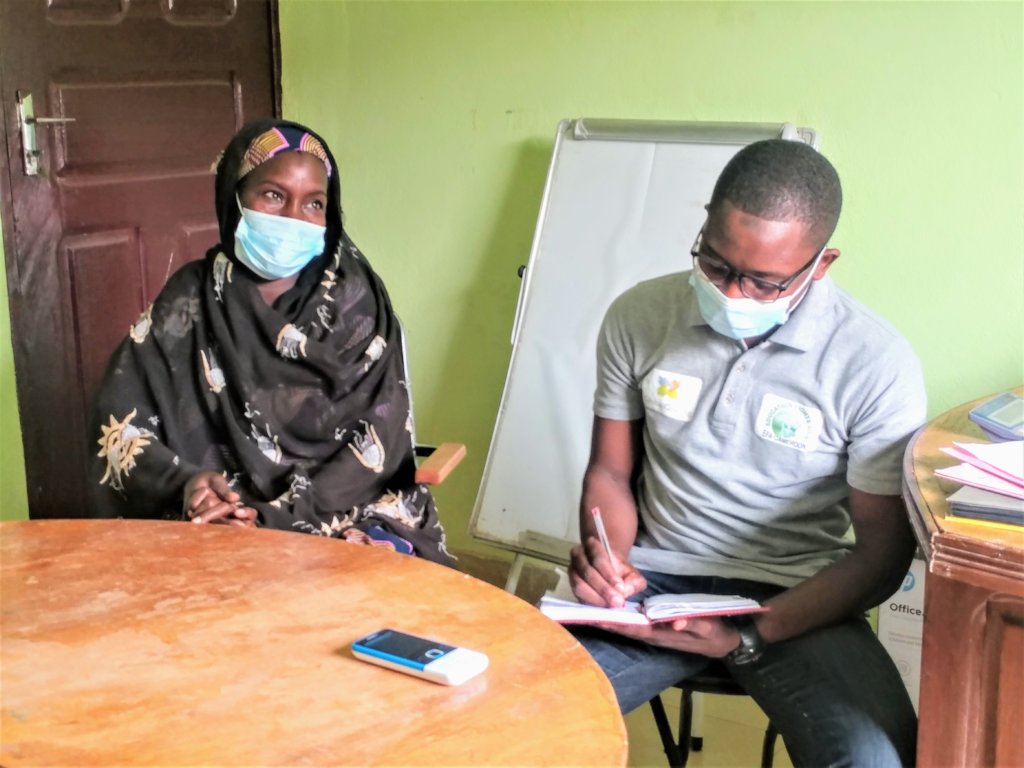 Introduction
EFA Cameroon once again reached out to a member of one of the associations among its network of partner associations of people living with HIV/AIDS created with the financial assistance of GlobalGiving to alleviate the suffering of young people infected or affected by HIV or AIDS.
Activity
The activity was to select and assist a member of ABEPSA "Association pour le Bien-Etre et la Promotion de la Sante" by helping her with a token to help her relaunch a restaurant business at the Maroua food market.
Justification
Among the many vulnerable people living with HIV/AIDS, EFA Cameroon reached out to this particular case because apart from being a widow, she recently lost her father and was left alone with the burden of 03 children to feed and sponsor in school and at the same time ensure her own medical care to withstand opportunistic diseases. EFA Cameroon therefore supported her with a sum of money to restart her income generating activity to make self-sufficient.
Her Story
"I had been doing the restaurant business for close to 5 years at " Loumo dolé " in the Maroua general food market which was created with funds from the income generating activities of ABEPSA established by EFA Cameroon and GlobalGiving. Thanks to this activity, I was able to meet the needs of my family though I am a widow. I lost my husband 6 years ago and I was left alone to take care of our 03 children (01 and 02 girl) aged 22, 18 and 7 respectively.
But 6 months, I was a victim of armed robbery by robbers who invaded my restaurant and made away with everything (mats, benches, dishes, plates, pots… and even food items). I was forced out of business by the incident and have suffered a lot since then because I can no longer afford basic and medical needs for myself and my family.
Tragedy struck again as I lost my father 3 months back. I was touched by the concern EFA Cameroon and GlobalGiving and the members of ABEPSA towards me during the mourning period. I appreciate the efforts of EFA Cameroon and GlobalGiving to help me bounce back. The assistance I have received will help me relaunch my business and cater for my needs and that of my children " Hadjidja
Expected Result
The income generating activity would empower her to be able to cater for her medical care against opportunistic diseases and that of her children. Income generated from the business would equally go a long way to help her train her children through school and cater for their basic needs.