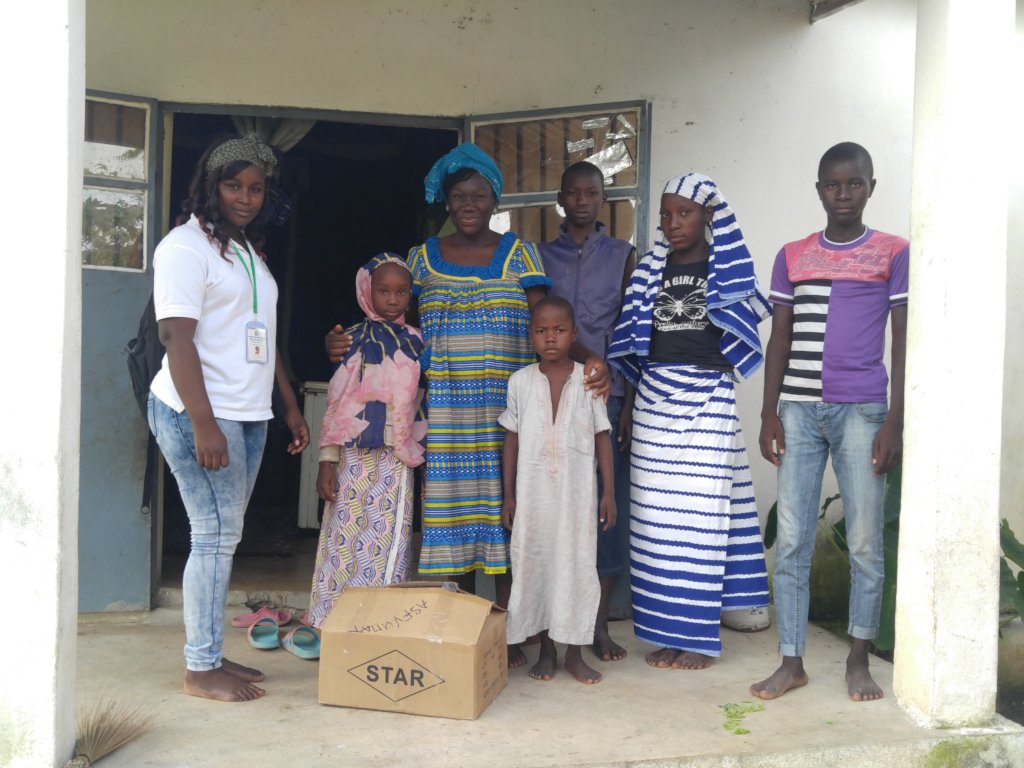 Since its inception, EFA Cameroon has been faithful to its primary objective aimed at improving the living conditions of young vulnerable people aged 15-35 who are infected and/or affected by HIV/AIDS through different forms of assistance which are:
- The training of members, peer educators, communities… on generalities and prevention of HIV/AIDS;
- Support the implementation of I G As (income generating activities) by providing startup funds and accompany groups of vulnerable youth;
- Medical aid in terms of financing CD4 count tests and viral load charge to extend the parent-child relationship; and
- Assistance in school kits for children and members of these associations of EFA Cameroon network and partners.
To meet these objectives, EFA Cameroon its traditional donors and most especially GlobalGiving are working hard to support initiatives in the fight against HIV related discrimination and stigma in some communities of the Far North Region of Cameroon.
These various forms assistance strengthen the relationships between parent and child and contribute significantly to the reduction of mortality and morbidity rate within the associations of the EFA Cameroon network. It is worth noting that Counsellors and Psychosocial Assistants trained by EFA Cameroon now work with the "CPDV" in Maroua and others work in Heath Centers throughout the region. They, in turn, provide as much support as they can to their colleagues.
For the current academic year, EFA Cameroon has supported 84 vulnerable children from associations of People Living with HIV in the Far North Region with textbooks and school supplies (see table.)
LOCALITIES 07

GIRLS 45

BOYS 39
TOTAL 84

Upon receiving the school kits, the children promised best results as and expression of satisfaction to confirm their commitment and engagement to work hard.
Testimonies :
President of « ASFVUMAT »; « I am honored and happy with this great and continuous gesture, our orphans from the associations received school supplies from EFA Cameroon to begin the 2019/2020 academic year. I thank the donors of EFA Cameroon (GlobalGiving) and pray to God that they should continue the assistance to the needy as they have been doing so far in an exceptional manner."
Son of an « ASFVUMAT » member; "today I received school supplies in order to resume school and I say thank you to GlobalGiving and EFA Cameroon for giving them to me."
Young girl of 16 years and « JAS » recipient « the school kits I have received will allow me to study well and God willing I will succeed in my exams ("BEPC") this year. I thank EFA Cameroon and the donors (GlobalGiving). »
President of "ASSYSGOD";« my son now has enough notebooks and pens to resume studies. I thank EFA Cameroon, I thank GlobalGiving for everything because it has always helped us, I pray that God should take this organization to the highest possible level. »
14 years old girl and member « ASSYSGOD »; « this year, I am going to form 3 and the school supplies I received will greatly help me in my studies. I am grateful to EFA Cameroon »
21-year-old youth, member of « ABEPSA-MA » association; « I just had my « baccalaureate » and am going to the university this year. I received a ream or paper, pens and other school needs and therefore to start school, I have no problem and I owe this to EFA Cameroon and GlobalGiving. I thank them so much. »