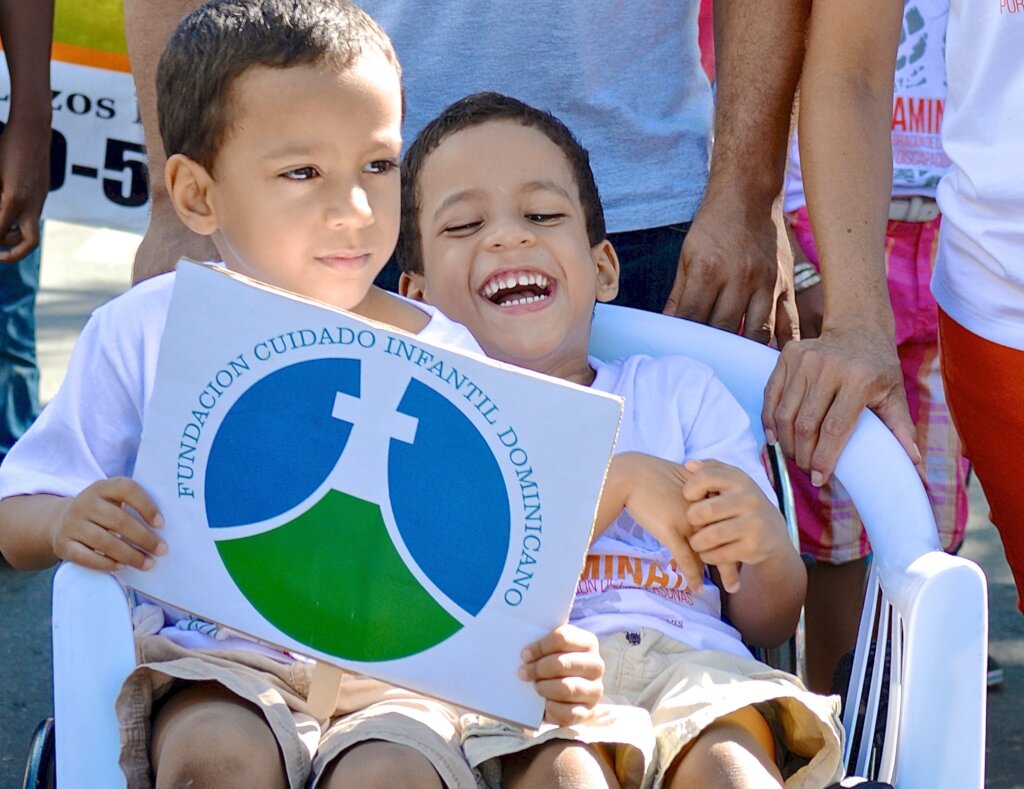 The Community Rehabilitation Worker (CRW) Esmarlin from our Fundación Cuidado Infantil Dominicano told us this about Ronald:
I started working with him a few months ago. He had already been in the Community Inclusion program for the previous 3 years since he was one year and 9 months old. He had been without a visit from the CRW for three months and he lacked a lot of stimulation. He was born with Cerebral Palsy and his father takes care of him, because his mother works.
His father told me that before starting the program, Ronald could not lift his head, turn around, sit up or hold his bottle. He was actually lying down all the time. But he had come a long way in the 3 years before, because he already has better control of his head, he moves around the house crawling, he's trying to say words.
What has struck me the most working with Ronald is the positive energy that he has in himself. His parents are very responsible for the care of their son. Almost every week he accomplishes the activity that I leave with his parents who are teaching him in the form of a game.
He has a twin who has no problems and always plays with him. His parents feel very satisfied with all Ronald's achievements. And now he is 5 years old and he can stand with support, raises his arms to be dressed and when they are going to bathe him. He can also feed himself with a bottle, sit up by himself and even gets up on his knees.
*******************************
This is just one of the stories we hear regularly from our Community Rehabilitation workers. It makes us happy to hear of the progress of the children in the program!
And thanks to your support we are able to continue to enroll new children in the program regularly!
We appreciate this very much and I am happy to inform you that there is an upcoming campaign during the following 5 days: April 4-8. All donations up to USD 50 will get a 50% match!
Please share this story with your friends as some of them might be interested in donating to our programs also!
Thank you again,
Trudy Bekker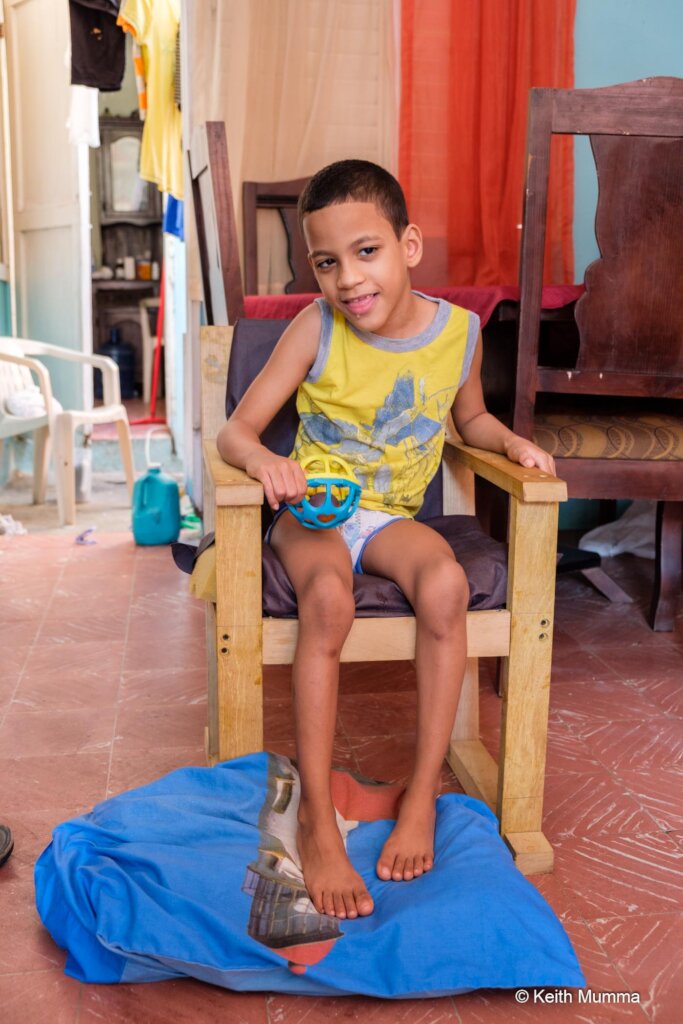 Links: