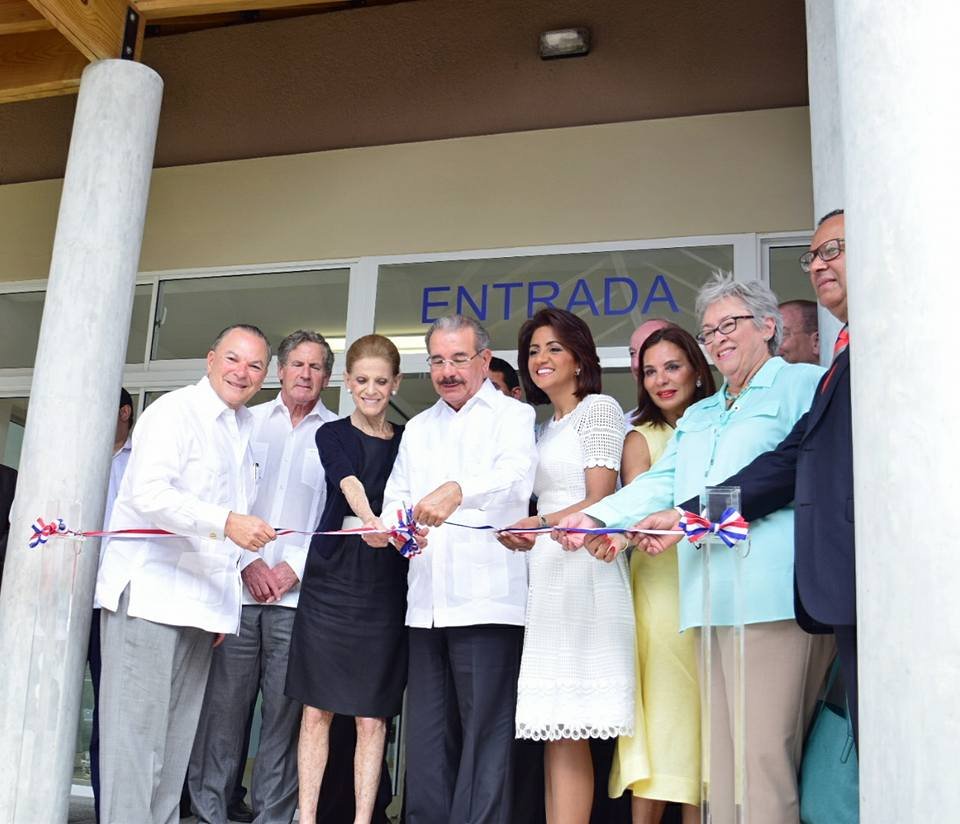 Dear Donor, may you receive a warm greeting. We are writing to express our deepest thanks for your donation, contributions from donors like you provide the financial and moral support needed to continue our mission of providing a quality health center to the children population of the deprived communities of the Punta Cana destination
We are very happy and proud to inform you that the Opening Ceremony of the Pediatric Center was held in the last April 26, with the attendance of the President of the Dominican Republic (Mr. Danilo Medina), community leaders, representatives of our partner entities, local authorities among other special invitees. What an emotional moment !
Please see the pictures attached.
In this first stage the center will serve the community with the basic equipment but there are still many needs to meet in terms of equipment, staff training, medical supplies and medicines. We look forward to a continuing partnership with you.
We at Fundación Grupo Puntacana are continually inspired by the dedication and generosity of donors like yourself, who answer the call to give to those most in need.
We will keep you informed about the progress of the project. If you have any comment, advice or question, please feel free to direct them to us and we will answer as best we can.
There is no way to fully express our gratitude for your support.
Best wishes,