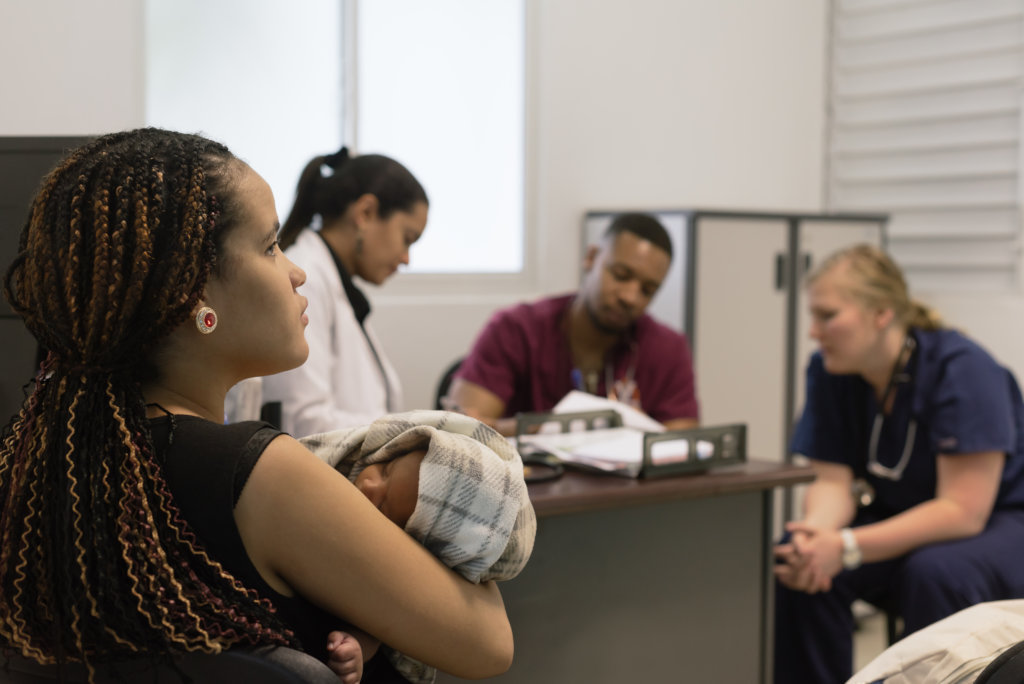 Dear Donor, may you receive a warm greeting. Thank you very much for your donation, it is so rewarding to arrive at the pediatric center any morning and see so many children in need receiving medical attention and the alleviation on their mothers' faces as well
This is mainly you have helped us achieve !, your contribution is really impacting thousands of low income families living in the deprived communities of the Punta Cana tourist destination.
The ultrasound services will be available soon when the equipment is properly installed. Nowadays the clinic is offering health prevention programs, outpatient consultations, dental care, vaccination, emergency, laboratory and pharmacy services.
The staff of the pediatric center is committed to serve the children in the community and meet the needs of each family, going above and beyond to make sure that they are getting the help that they need.
The X ray machine is already installed, we are currently working on the installation of the software. Please see the picture attached.
In the other hand, the staff can better manage the inventory of the medical supplies and the medicines thanks to the software that has been installed at the center. Please see the picture attached.
In the last March two pediatricians from Akron Children's Hospital conducted internships and training sessions for the medical staff of the pediatric center. Please see the pictured attached
There are still many goals to meet, we hope that you will continue to partner with us in our commitment to achieve them:
The addition of an unit to serve children with special health condition (autism, physical disability, learning difficulty,)
Missing medical equipment
Staff training programs
Constant supply of medical supplies and medications.
We will keep you informed about the progress of the project. If you have any comment, advice or question, please feel free to direct them to us and we will answer as best we can.
Thank you very much again for your outstanding support
Best wishes,