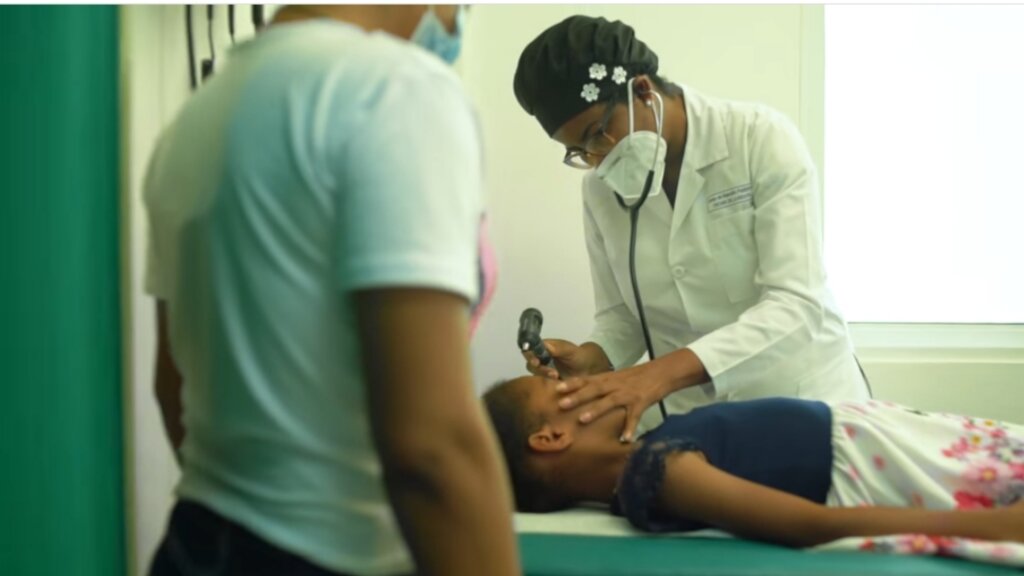 Dear Donor, please receive a warm greeting. Thank you very much for your donation, it is so rewarding to know that the work we are doing, with your valuable help, is resulting in the improvement of the living conditions of thousands of children in need through access to quality and timely health care services
This is mainly you have helped us achieve !, your contribution is really impacting thousands of low income families living in the deprived communities of the Punta Cana region.
We truly appreciate your support !
Currently 99% of the medical services are available and they are being demanded by the population (as the pandemic is being controlled in the DR and the national vaccination program has been successful up to know). La Altagracia province (where the community of Veron is located) has one of the highest vaccination rates in the DR:
First dose: 100% of the population. Second dose: 94.9% of the population. Third dose: 19.1% of the population.
Nowadays the clinic continues offering health prevention programs, outpatient consultations, dental care, vaccination, emergency, laboratory, nutrition program (together with UNICEF and "Sanar una Nación"), pharmacy services, staff training program.
The x ray room remains temporarily out of service while meeting new technical requirements of the health authorities that are almost completed
The patient service hours are from 8:00am to 4:00 pm, from Monday to Friday, except the 24-hour emergency service (every day, including weekends and holidays).
The center continues implementing the corresponding health and safety protocols, due to "new normal" caused by the covid-19 pandemic. Likewise the meetings and trainings are being carried out using virtual platforms, but some of them in person
So far in 2021 the center has served more than 20,000 pediatric patients. The areas with the highest flow of patients are emergency, consultations, laboratory and vaccination.
In the last October, 1,119 patients came to the emergency room, which represents 63.5 percent, while only 36.5 came for consultation (643 patients).
The most common medical cases in the last months: Respiratory infections , febrile syndrome, skin infections, injuries from external causes and gastrointestinal disorders.
There are still goals to achieve in the first stage of the project:
Purchase the missing medical equipment and furniture (3 diagnostic set consisting of ophthalmoscope y otoscope, 1 dental chair, 1 air sterilizer for the dental unit, 3 pediatric sphygmomanometer, among others)
Increase the staff training programs
Increase the supply of medical materials and medications.
Looking forward you continue to partner with us !
In the upcoming months we will keep you updated on the progress of our project. If you have any comment, advice or question, please let us know and we will respond as best we can.
Thank you very much again for your support !
Best wishes !