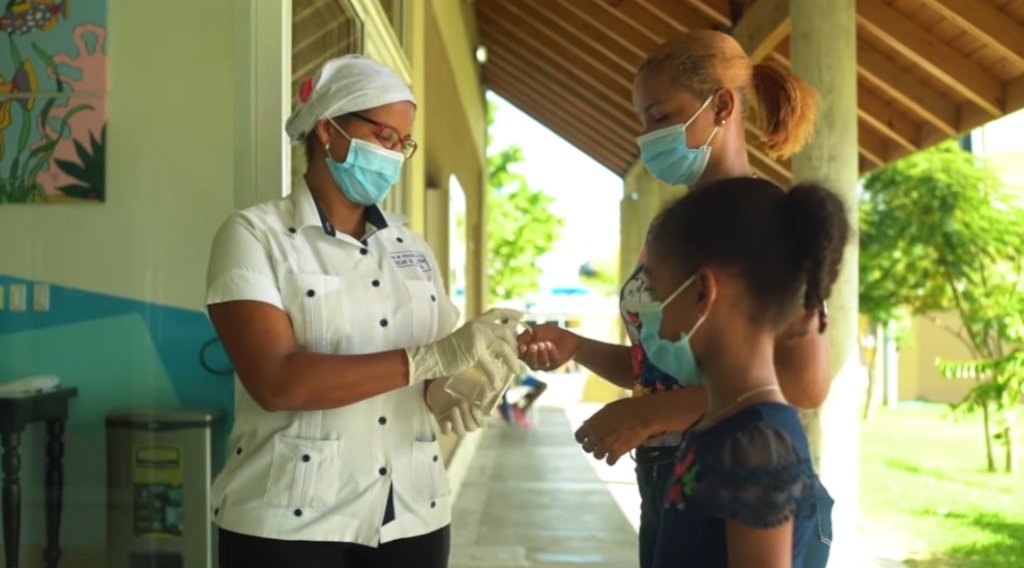 Dear Donor, receive a warm greeting. Thank you very much for your support, your generosity is making a huge difference in the lives of thousands of low income families living in the underserved communities of the Punta Cana destination, whose children are receiving quality health care services
Currently all the medical services are available (as the pandemic is being controlled in the DR). Nowadays the clinic continues offering health prevention programs, outpatient consultations, dental care, vaccination, emergency, laboratory, nutrition program, pharmacy services, x ray services, training program
Regarding the medical care provided to the population we continue implementing the corresponding health and safety protocols, due to "new normal" caused by the covid-19 epidemic. Likewise the meetings and trainings are being carried out using virtual platforms
The patient service hours are from 8:00am to 4:00 pm, from Monday to Friday, except the 24-hour emergency service (every day, including weekends and holidays).
Relevant statistics to show up: Since its opening in May 2017 the center has served around 160,000 patients. Without your support it would not have been possible !
See the pictures attached
There are still goals to achieve:
Purchase the missing medical equipment and furniture (3 diagnostic set consisting of ophthalmoscope y otoscope, 1 dental chair, 1 air sterilizer for the dental unit, 3 pediatric sphygmomanometer, among others)
Increase the staff training programs
Increase the supply of medical materials and medications.
Looking forward you continue to partner with us !
In the upcoming months we will keep you updated on the progress of our project. If you have any comment, advice or question, please let us know and we will respond as best we can.
These are hard times but better times will come !
Thank you very much again for your support !
Best wishes !