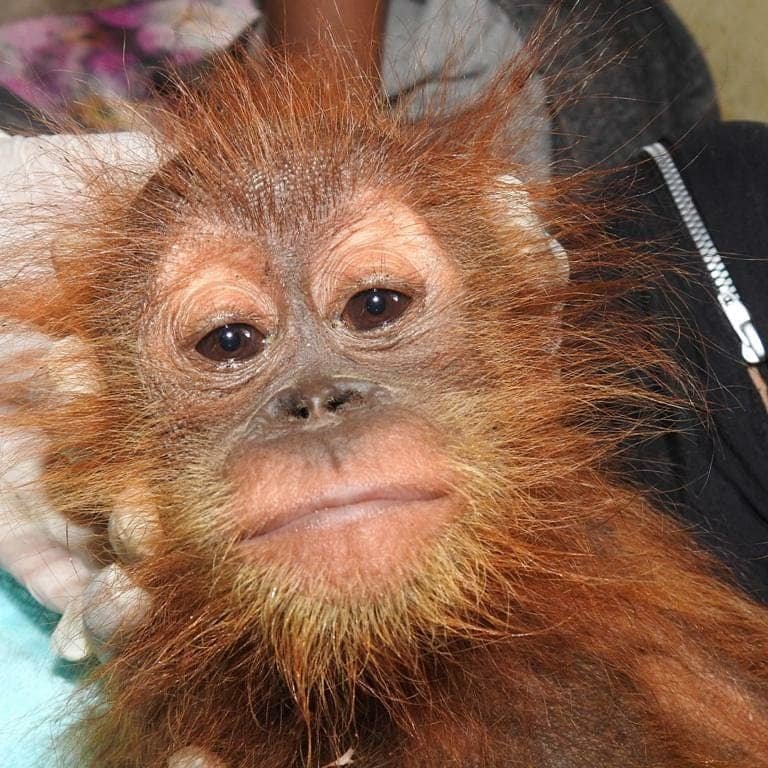 In the last week, while most people are working from home, the orangutan rescue team has been on the road attending to orangutans in desperate need of help. As one of the team pointed out, "Human-wildlife conflict hasn't stopped for the pandemic, so conservation can't stop for a pandemic either".
The first, Maria, was found inside a mixed oil palm and rubber plantation around 7km away from the forest. Estimated to be around 18 years old, and thankfully in good health, Maria was released back into the wild later that same day.
Two days later, the team received reports of a female baby orangutan being kept in a village in Aceh province after someone found her in their plantation, reportedly with no sign of her mother anywhere nearby. The baby, named Sisca, is thought to be around 10 months old. She was weak and malnourished when the team picked her up, so she is now in the care of vets at the rehabilitation centre.
Finally, the team rescued a 25 year old male orangutan, later named Bangun, from a rubber plantation in Aceh province. Sadly, Bangun was found with a bullet in his foot and in a poor, malnourished condition, so he is also undergoing treatment at the rehabilitation centre.
The team are doing everything they can to stay safe and healthy while they undertake their rescue missions, but of course the fear of contracting Covid-19 is making an already tough job even more difficult. Please, if you can, continue to support them by donating to this project.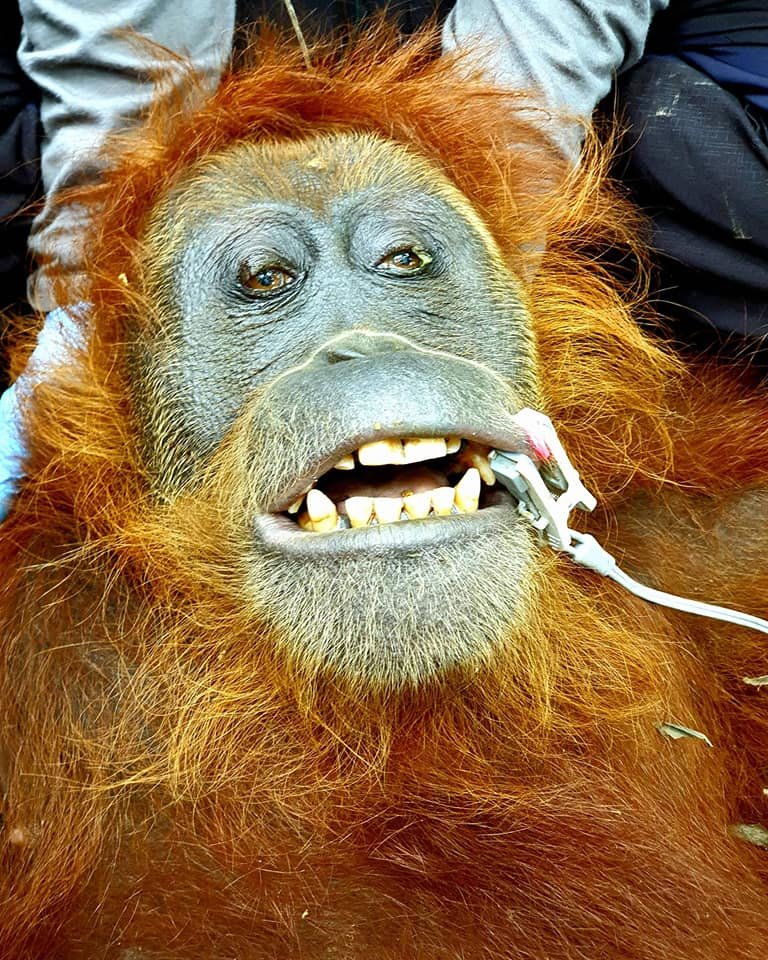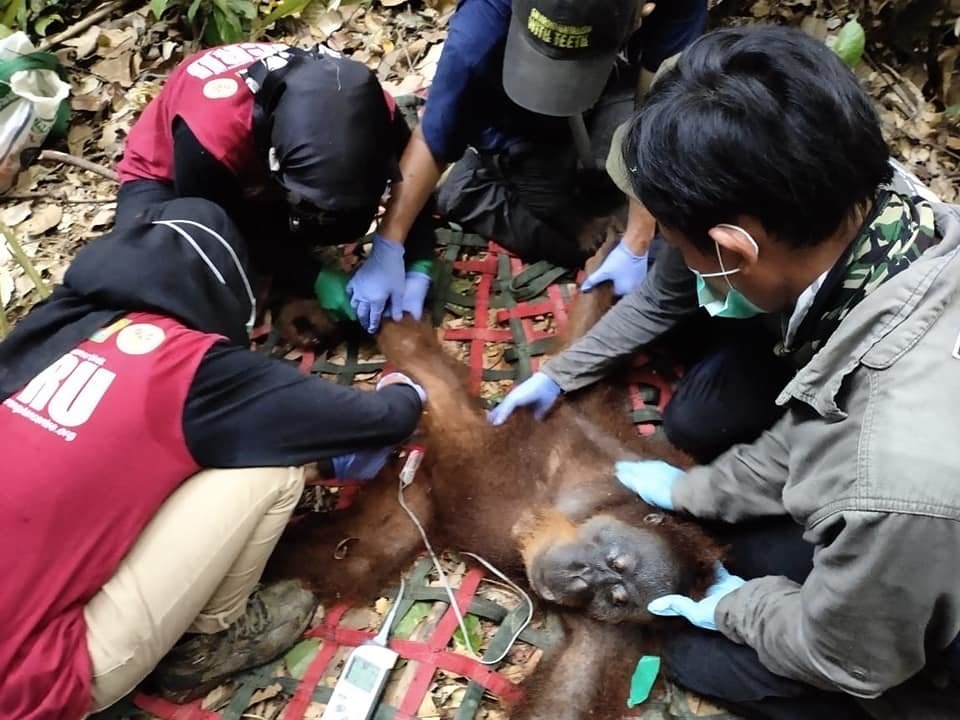 Links: