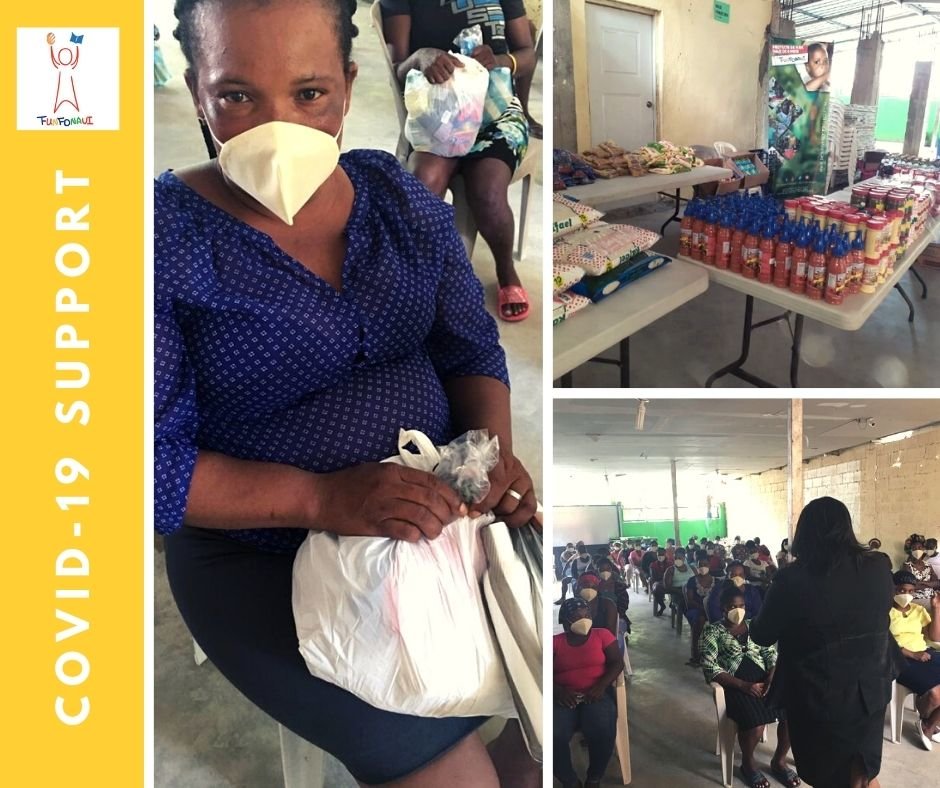 On July 20th, the President of the Dominican Republic issued a new state of emergency for the country. In Santo Domingo, where our project is located, a curfew has been in place from 7pm to 5am Monday to Friday and 5pm to 5am on Saturdays and Sundays. This has become our new normal.
Like much of the world, we have anxiously been awaiting an ease in restrictions. We are so ready to open the doors of our project again! Now a month past the normal start date for school, we have also been waiting to hear the country's education plan. As of Friday, September 18, the latest news is that the country's schools will be fully remote beginning October 11. This was a huge shock as we work in a country where few have reliable electricity let alone computers and the internet. Next week, we will be meeting with the private school we partner with for our school scholarship program to learn more. We will then be able to assess the needs in our community and develop a plan for how to move forward. Although we don't have the specifics yet, we know we will need your help!
There is still much to celebrate, though, and thanks to your faithful support we have been able to keep the families in our community from experiencing starvation. Twice last month, 135 parents received a bag of food filled with rice, beans, cooking oil, milk, pasta, flour, and other staple items. These same individuals also attended a seminar on COVID-19 Preventive Health and Hygiene which was led by a Bioanalyst who is currently working with COVID19 tests and is a survivor of the disease herself. At the end of this event, hygiene kits were distributed with hand sanitizer, antibacterial soap, masks, and vinegar to use for cleaning. More than 600 individuals will benefit from the food and hygiene kits that were provided to these parents!
To continue helping us keep the families in Bienvenido from going hungry, please keep donating to our COVID-19 relief efforts. Every dollar makes a difference!
We hope you and your family are well, and are learning to celebrate the "wins" amidst so much uncertainty and hardship!
On behalf of The Bienvenido Project,
Laura Collazo
United States Coordinator