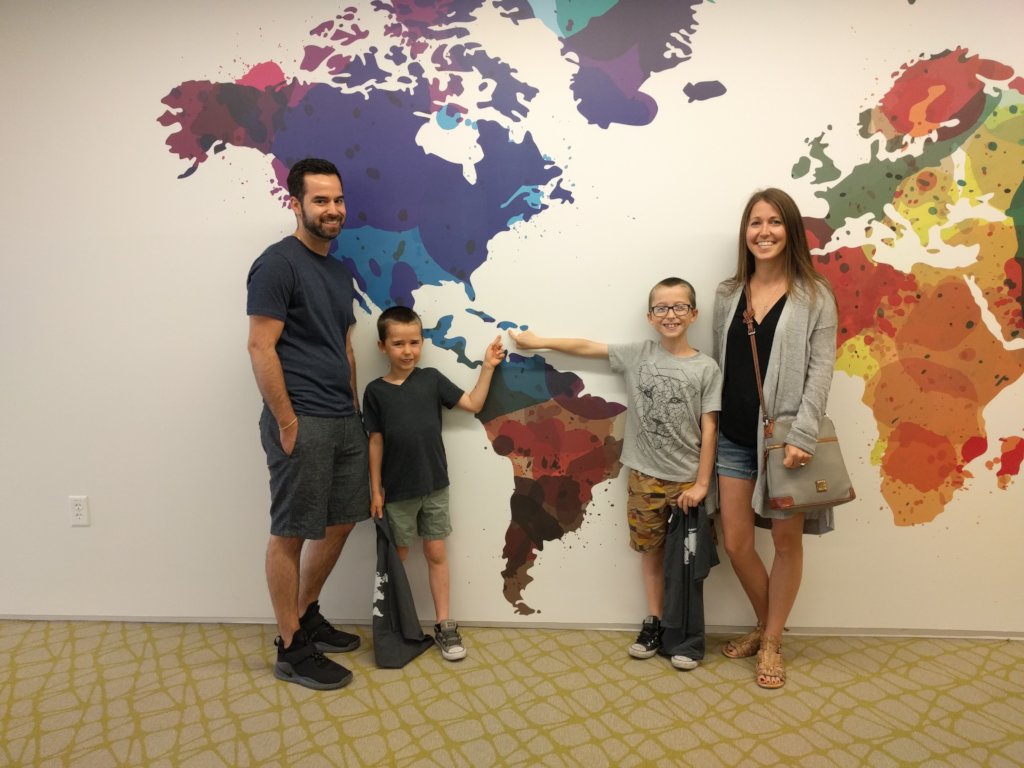 My husband, Tony, and I (and two boys) have been working with The Bienvenido Project for over six years, and even though we lived in Santo Domingo for two of these years, we have never had the opportunity to attend the project's annual holiday dinner. This year, our dreams of a Caribbean Christmas are coming true though. In less than a month, we are headed to Santo Domingo to spend a week helping to prepare for the 12th annual "Noche Buena" celebration.
Noche buena means "good night," and for the children of Bienvenido it truly is a really good night! This celebration is our biggest outreach to the youth in the community and extends much beyond our regular attenders; last year over 450 children came through our doors! It's a night of music and laughter, but the most anticipated part is a huge Christmas feast. In the Dominican Republic this looks like roasted chicken, slow cooked pork, pastelon (a lasagna style dish made with plantains in place of noodles), rice with pigeons peas and coconut milk, potato salad, and the most exciting part, grapes and apples! Now grapes and apples might not seem like something to get excited about, but these fruits are not local in the Dominican Republic and are definently a special treat. Think how excited you get about christmas cookies, candy canes, or hot cocoa with marshmallows this time of year... grapes and apples are this in the Dominican Republic.
A feast like this is costly for a low budget program like ours, yet we whole heartedly believe it to be worth it. Just look at the smiles on the kids faces last year! (Note: select subtitles for English)
We wish you could all join us for a Caribbean Christmas next month (and if you ever want to, please let us know. We'll make it happen!), but there's still a way to be part of the festivities even if your Christmas will be white. For every child that attends Noche Bunea, we need to raise $5.50, and this year, we hope to invite 500 children to celebrate with us. Would you consider making a child's night? Or ten? Or 100 :)
To make your donation go even further, December 3 from 12:00 am to 11:59 pm EST is the day to give! Our project is eligible for Giving Tuesday matching funds, and the more that's given this day, the more bonus funds we receive. Donations should be made right here through Global Giving.
For all of our American supporters, we wish you a very Happy Thanksgiving this week. And for every one of you around the world, thank you for your support!
Until next year,
The Collazo Family (United States Coordinators)