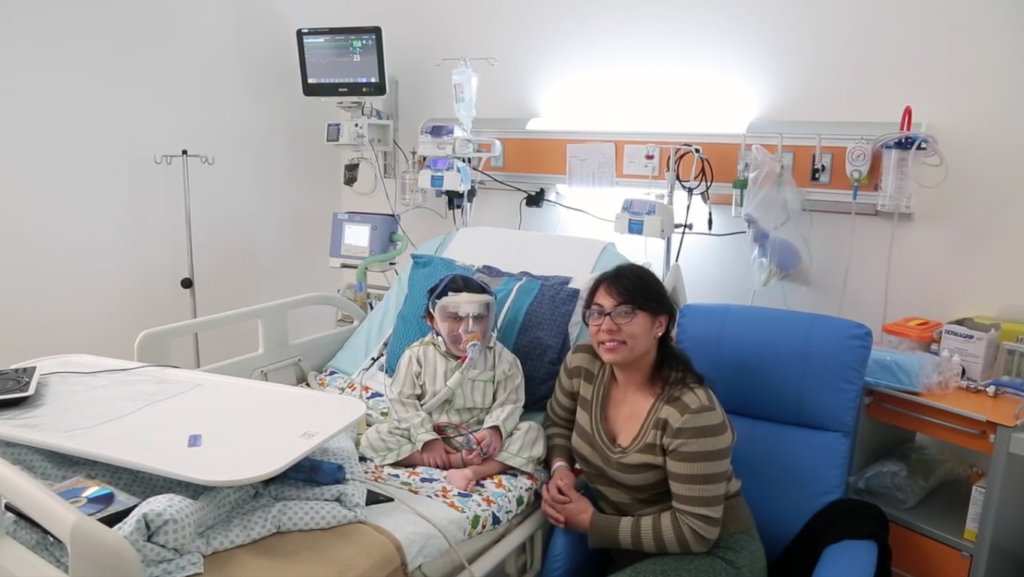 Roxana is a single mother of two children, lives in Graneros, a small town in the Sixth Region about 75 kms from Santiago, the Capital of Chile.
A year and a half ago, Roxana noticed that her son Cristóbal was losing a lot of weight and his stomach hurt. He went several times to Emergency Room and the doctors did not know what he had. They began to hospitalize him in Rancagua, (capital of the sixth region) diagnosing it from different infections, but they could never get the diagnosis right.
The Hospital requested an interconsultation to Santiago. Cristóbal was attended by an immunologist, who ask for an examination to detect abnormalities in the Central Nervous System that did not yield any results. The child returned to his home and remained with the same symptoms. He often went back to the emergency room and was diagnosed with infections. Two months later an oncologist from Exequiel González Cortés Hospital in Santiago, noted that Cristóbal had a severe primary immunodeficiency.
In March 2017 she was told that she should stay in Santiago, which meant leaving her home and one of her children with her mother, had to present a medical license at her job -where she was finally fired-, she would also have to pay for accommodation, transfers, feeding for her and buying the expensive complementary nutrition for Cristóbal.
Fundación Nuestros Hijos extended a helping hand to Roxana and Cristóbal, lodging them in the Shelter, where she and the rest of the mothers who accompany their children with cancer receive a double room, with private bathroom, food indicated by nutritionists, support psychological and the ten monthly jars of special nutrition that Cristobal needs to continue to maintain his weight during the treatment of his illness.
Like Cristóbal, another 9 children have their complementary food guaranteed for 3 and a half months thanks to the US $ 2,800 received in donations during 2017 through GlobalGiving.
Currently donations in GlobalGiving reach US $ 3,500 dollars and we need to more help to keep giving more support to so many "Roxanas", who do not have the possibility of fighting the cancer of their children in solitude.
Thank you very much for your contribution! Help us to continue fighting against childhood cancer.
Links: