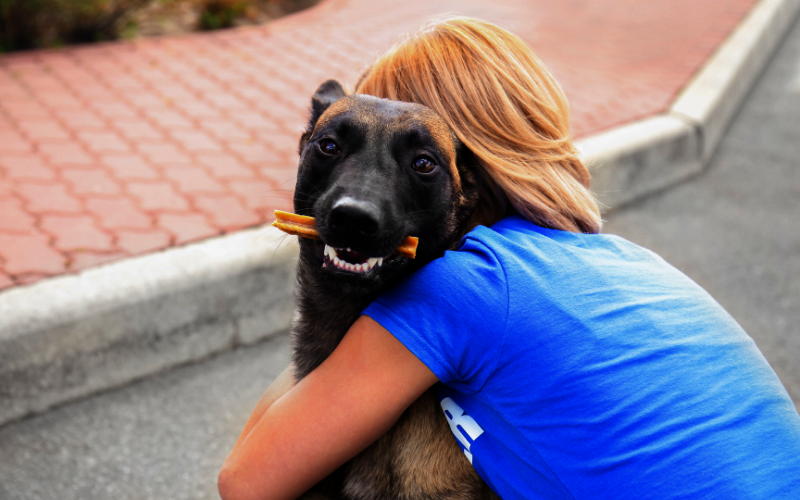 Many of us find that our companion animals provide us with social support and a sense of purpose, and interacting with them can reduce feelings of stress, anxiety, and depression. In turn, we take care of our beloved companions and strive to provide them with healthy, happy homes.
The important human-animal bond that we share with our companion animals is a large part of why Humane Canada launched the National Pet Food Bank Program. Ensuring that Canadians are able to provide the care that their animals need during times of hardship, is crucial for keeping fur-families together and preserving this valuable bond.
The grant period for our first-round of National Pet Food Bank grants concluded on December 31, 2021, and we were overwhelmed by the positive feedback that we received. The eight grant recipients were able to provide much-needed support to help their community members continue to care for their companion animals through challenging times. We heard accounts of resounding community support for these programs that helped promote awareness and create new partnerships that will sustain these valuable pet food banking efforts into the future. We would like to say a big Thank You to our first round of grant recipients for their incredible work!
With the generous support of our valued donors, Humane Canada was able to provide a second round of grants at the end of 2021. We provided another $40,000 to support the pet food banking initiatives of eight additional organizations, including the Revelstoke & District Humane Society in Revelstoke, BC, and the Just Friends Food Bank in Stanley, New Brunswick. To see the full list of our second-round grant recipients, and to learn more about the National Pet Food Bank program, please visit https://humanecanada.ca/national-pet-food-bank/.
We are deeply grateful for your support of the National Pet Food Bank program, especially as the pandemic continues to present financial challenges for many Canadians who may need support for their companion animals. Every contribution helps us continue to provide these grants and preserve the important human-animal bond shared by Canadians and their companions across the country. Thank you!
Links: