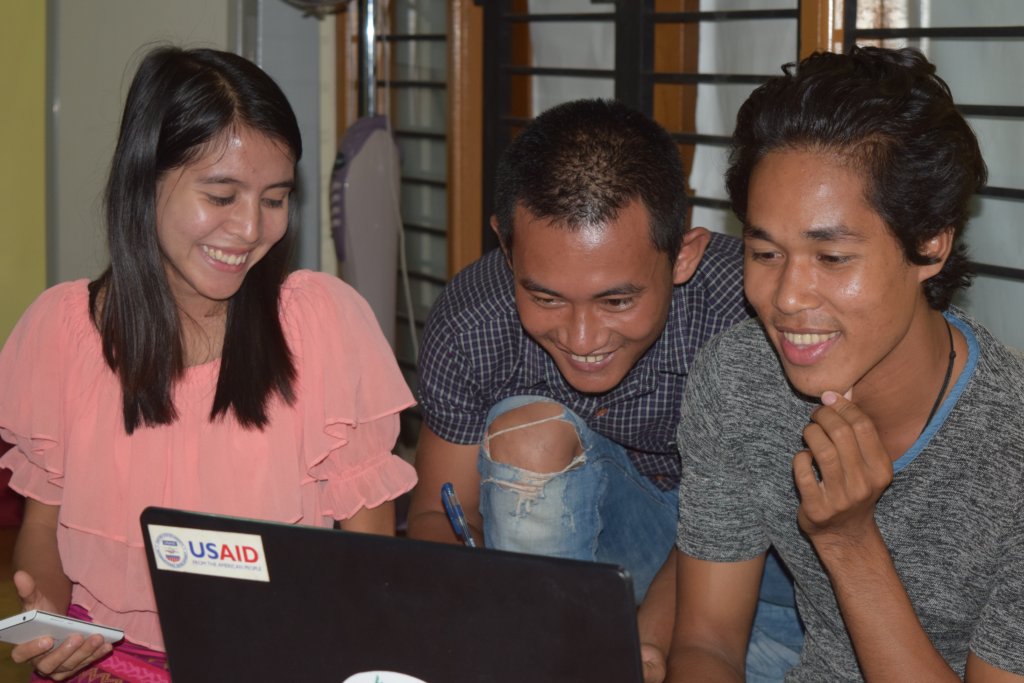 As the inaugural Myanmar Peace Maker class enters its final month, we want to share a few stories from the work that your support has made possible.
Workshop participants researched, designed, and proposed four community peacebuilding projects at the end of the Peace Maker class. Their ideas included providing health and human rights education to children living in informal settlements and hosting agricultural training for low-income families in conflict regions. They based their proposals on three months of outreach, interviewing and surveying members of their community. Each idea addresses a need they discovered in the course of their research.
One powerful learning to emerge from the course was the recognition that Myanmar communities who often feel isolated from one another share many of the same struggles. After listening to research presentations by her colleagues in Yangon, one participant from Rakhine State observed, "We have the same problems. I didn't think anyone in Rakhine would say 'I have the same problem in my community as someone in Yangon,' but our research says this is the truth."
Thanks to your donations during the June Accelerator, we were able to provide full grant funding to all four community projects. Key outcomes include:
50 young people in Yangon's informal settlements received health and human rights trainings
20 teenagers in Rakhine State participated in a media literacy workshop designed to reduce hate speech
Volunteers reached over 400 homeless people in Mandalay Region to provide information on citizen's rights and registration procedures
30 low-income families in two conflict-affected villages will receive agricultural training
Two young women from Yangon, Hnin and Su Su, began their research by investigating why so many teenagers in low-income families were not in school. They found that pressures to care for children and find work at an early age were depressing school enrolment. They also learned that early marriage, combined with a lack of access to family planning, helped perpetuate this cycle.
In response, these Peace Makers designed a four-day workshop for young people living in Yangon's informal settlements. A doctor provided information on safe childcare for infants as well as on family planning. A lawyer spoke about Myanmar's labor laws and children's rights. More than fifty young people between the ages of 14 – 18 attended the workshop. A sixteen-year-old participant told organizer Su Su that it was the first time she had ever seen or spoken with a doctor.
A Note on Rakhine: Half of Peace Maker participants live in Rakhine State, where violence has intensified in the last two weeks. We are relieved to report that all participants are safe. One project has been postponed until the situation stabilizes.
Links: