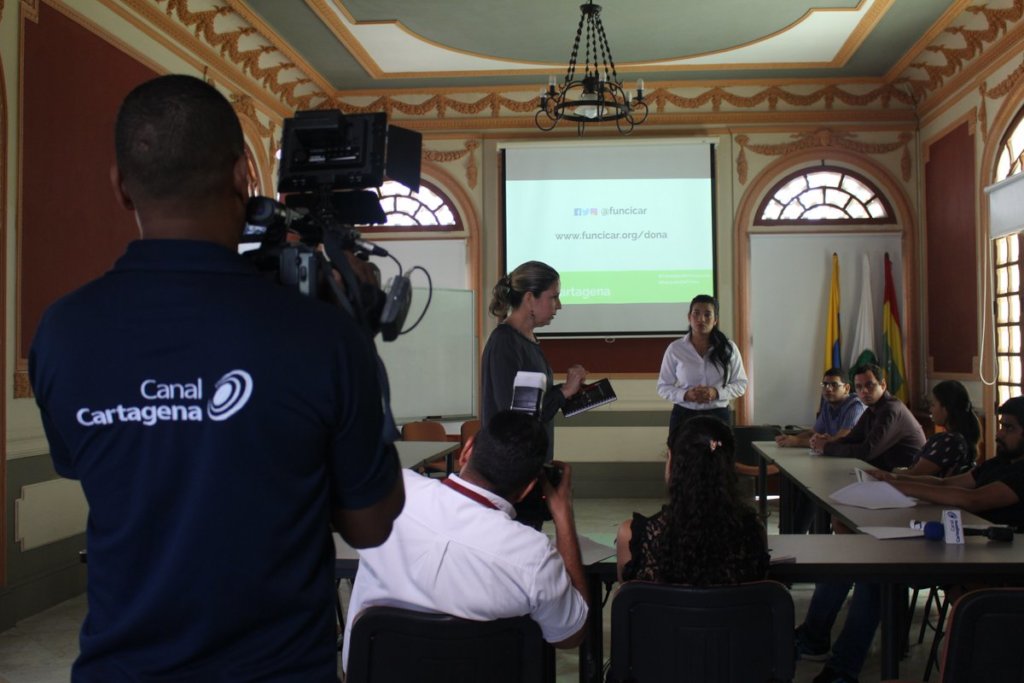 Los primeros meses de 2018 han sido muy activos para el equipo de Vigila Cartagena. Luego de recaudar 5.855 dólares de 59 generosos donantes a través del acelerador de GlobalGiving, iniciamos el seguimiento preventivo a los macroproyectos que se vienen para la ciudad.
Empezamos con el Plan maestro de drenajes pluviales, una obra que costará $300.000 millones (en su primera etapa) para intervenir los canales que atraviesan la ciudad y evitar que más de 20 barrios se sigan inundando. Hemos analizado a fondo manera como funciona la entidad encargada de ejecutar este proyecto, lo que nos ha permitido emitir varias alertas sobre malas prácticas de contratación: subcontratación, altos costos de intermediación, exceso de contratación directa, ausencia de interventoría, entre otros que resumimos en este boletín.
El segundo proyecto que empezamos a vigilar de cerca son las obras de infraestructura de los Juegos Nacionales. Advertimos públicamente algunos riesgos que vemos en la licitación que abrió el Instituto de Recreación y Deporte -Ider- para adecuar uno de los coliseos de la ciudad. Conócelos en este video de 2 minutos.
Estas preocupaciones no solo han sido ampliamente difundidas en medios de comunicación y replicadas por líderes locales locales de diversos sectores; también fueron remitidas a la Procuraduría General de la Nación para que realice las investigaciones que sean necesarias.
Este es el resultado del trabajo de un equipo técnico multidisciplinario conformado por una politóloga, un economista, una comunicadora social y un abogado experto en contratación pública. Próximamente, en la medida que las obras sigan avanzando, esperamos incorporar a un profesional en ingeniería para vigilar en tiempo real el estado de estas y otras construcciones.
A todos los que han donado; a los que nos han ayudado a regar la voz con un tuit, un mensaje de WhatsApp o contándole a un amigo; a los que han creído en el poder ciudadano, ¡Gracias!
Recuerda que puedes aportar a Vigila Cartagena desde cualquier lugar a través de GlobalGiving.
____
The first months of 2018 have been very active for the Vigila Cartagena team. After raising $ 5,855 from 59 generous donors through the GlobalGiving accelerator, we initiated preventive monitoring of the macro projects that are coming to the city.
We started with the Rain drainage master plan, a work that will cost $ 300,000 million pesos (in its first stage) to intervene the channels that cross the city and prevent more than 20 neighborhoods from continuing to flood. We have thoroughly analyzed how the entity in charge of executing this project works, which has allowed us to issue several alerts on bad contracting practices: subcontracting, high intermediation costs, excessive use of direct contracting, lack of supervision, among others that we summarize in this newsletter.
The second project that we started to monitor closely is the infrastructure works of the National Games. We publicly warned about some risks that we see in the bidding that opened the Institute of Recreation and Sports-Ider-to adapt one of the city's coliseums. Learn more in this 2 minute video.
These concerns have not only been widely disseminated in the media and replicated by local leaders from various sectors; they were also sent to the Office of the Attorney General of the Nation to carry out the necessary investigations.
This is the result of the work of a multidisciplinary technical team made up of a political scientist, an economist, a social communicator and a lawyer. Soon, as the works continue to advance, we hope to incorporate a professional in engineering to help us monitor in real time the status of these and other constructions.
To all who have donated; to those who have helped us spread the word with a tweet, a WhatsApp message or telling a friend; to those who have believed in citizen power, Thank you!
Remember that you can contribute to Vigila Cartagena from anywhere through GlobalGiving.