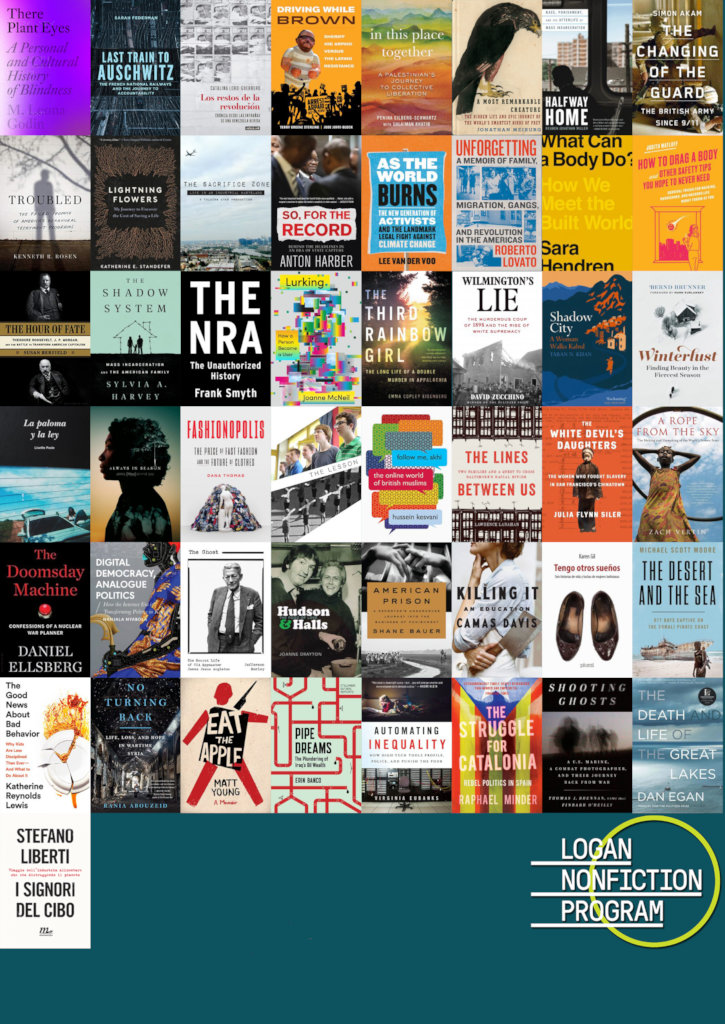 The transition to our first virtual-only fellowship was both challenging and exciting. With feedback from the Fall 2020 class, our first go at a virtual fellowship because of the COVID restrictions, we were able to hone the program and create even more space for fellows to work together and build the same bonds they would create here on campus.
Going through applications, we quickly realized many writers and filmmakers with children were applying, having been unable to leave their families for a residency in the past. We were also happy to see some applicants of note who had wanted to apply in the past but had been unable to come to the Institute because of travel or visa restrictions. While coordinating time zones for the online activities is sometimes difficult, we are so happy to have such a wide scope of fellows this year.
Program Manager Zan Strumfeld expanded the program to include workshops and sessions focused on self-care and mental health. In addition to online yoga and cocktail-making classes, we introduced online Caveday sessions into the schedule. These deep-focus work retreats consist of three-and-a-half-hour-long, distraction-free sessions, with coffee breaks and opportunities to connect with others in the "cave." And for the very first time, the Logan Nonfiction Program is working with Open Briefing, a nonprofit that provides journalists at any type of risk with mentoring and capacity-building workshops, to offer a two-hour workshop explaining the causes of vicarious trauma, how to recognize the signs of vicarious trauma in yourselves and others and exploring practical self-care strategies for reducing the risk of vicarious trauma. When journalists engage empathetically with the survivors of traumatic incidents and material relating to their trauma, they are at risk themselves of vicarious — or indirect — trauma. Signs of vicarious trauma can include lingering feelings of anger or sadness, becoming overly involved emotionally, experiencing shame or guilt, or becoming distant and detached.
We continue to be graced with a very engaged alumni, and several joined us for "Fireside Chats," a tradition of intimate, informal conversations that started at the Institute around the actual residence's fireplace. We also featured mentoring sessions with prominent journalists and documentary filmmakers, as well as sessions with a literary agent and a social-impact professional.
With this class, the Logan Nonfiction Program will have supported nearly 200 independent journalists. The fellows include filmmakers Isidore Bethel and Joie Estrella Horwitz, both listed on Filmmaker Magazine's "25 New Faces of Independent Film"; Mexican director Arturo González Villaseñor, winner of the PROCINE/Secretary of Culture Day of the Dead competition; Martina Radwan, winner of the Media Awareness Award/Media That Matters Film Festival; Jessica Camille Aguirre, recipient of the Matthew Power Literary Reporting Award; Kristoffer Brugada, from the Philippines, who received the top prize in the Carlos Palanca Memorial Awards for Literature, and Best Film for Children and the Audience Choice Award/ Cinemalaya Independent Film Festival; and award-winning correspondent Soraya Sarhaddi Nelson, currently in Berlin, who opened NPR's permanent bureau in Kabul, the first permanent presence in Afghanistan for a U.S. broadcast network.
The fellows of this class are reporting on a diverse range of topics including homeless youth in Mongolia; student protests against the Nicaraguan government; a personal account of life in an Egyptian prison; Margaret Sanger and Mary Ware Dennett's rivalry in the struggle to give women lawful access to contraception and sex education; and the life of African American poet, musician and activist Gil Scott-Heron.
In 2021 seven books have been released by alumni, with four more to be released this summer.
"TROUBLED: The Failed Promise of America's Behavioral Treatment Programs," Kenneth Rosen
"Halfway Home Race, Punishment, and the Afterlife of Mass Incarceration," Reuben Jonathan Miller
"The Changing of the Guard," Simon Hugh Akam
"A Most Remarkable Creature: the Hidden Life and Epic Journey of the World's Smartest Birds of Prey," Jonathan Meiburg
"In This Place Together: A Palestinian's Journey to Collective Liberation," Penina Eilberg-Schwartz
"Driving While Brown: Sheriff Joe Arpaio versus the Latino Resistance," Jude Joffe-Block
"Los restos de la revolución," Catalina Lobo-Guerrero
"Last Train to Auschwitz,"Sarah Federman
"There Plant Eyes: A Personal and Cultural History of Blindness," M. Leona Godin
"Mountain Tales: Love and Loss in the Municipality of Castaway Belongings," Saumya Roy
"Breathing Fire: Female Inmate Firefighters on the Front Lines of California's Wildfires," Jaime Lowe
Much else has been happening for our alumni this year:
Jessica Bruder's book "Nomadland: Surviving America in the Twenty-First Century" was adapted into the 2021 Oscar-winning film of the same name starring Frances McDormand
Robert W. Fieseler was honored with The Publishing Triangle's Betty Berzon Emerging Writer Award
Reuben Jonathan Miller was featured on NPR's Fresh Air to talk about his book, "Halfway Home: Race, Punishment, and the Afterlife of Mass Incarceration"
Taran Khan was awarded the Stanford Dolman Travel Book of The Year award for her book, "Shadow City: A Woman Walks Kabul"
Zach Vartan was appointed Senior Advisor to UN Ambassador-designate Linda Thomas-Greenfield
And our alumni continue to break important stories such as "The 'Herald Square Bomber' Who Wasn't," (NY Times Magazine) by Rozina Ali and "American Journalism's Role in Promoting Racist Terror," (The Nation) by Channing Gerard Joseph.
Moving forward we will continue to provide support and community to many independent filmmakers, writers, photojournalists and multimedia creators working on longform, nonfiction work.
As always, thank you for your continued, generous support of the Logan Nonfiction Program. Your contribution helps us meet our goal of empowering nonfiction storytellers to tell the true stories that change our world.