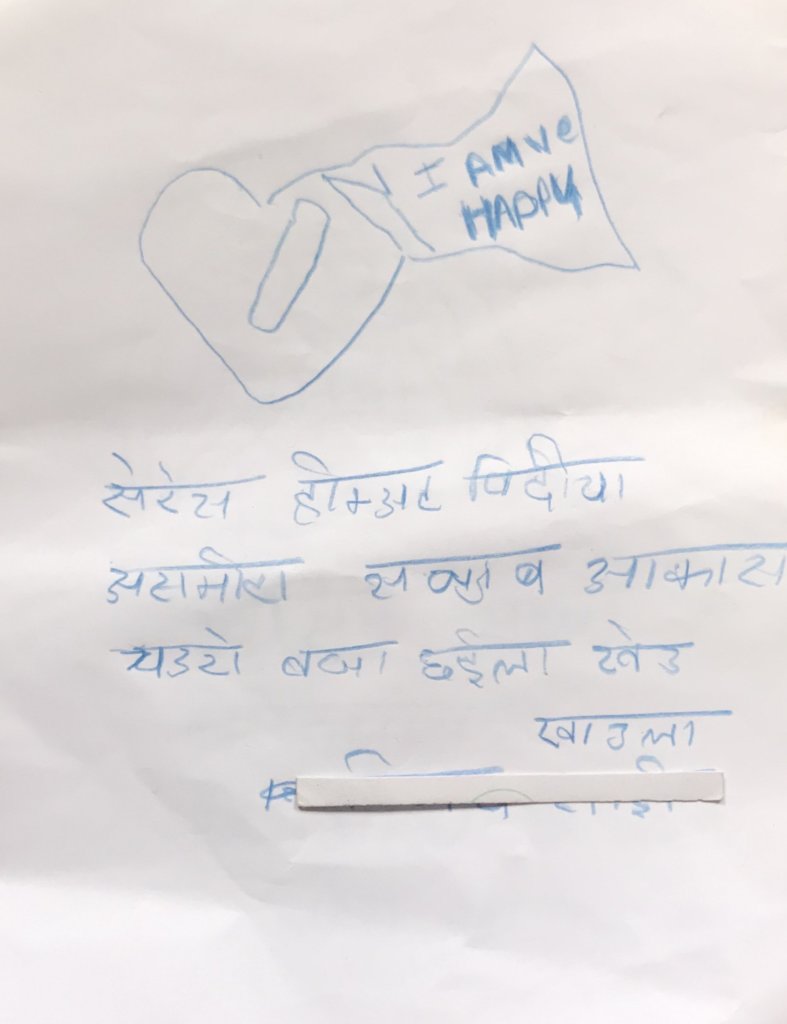 Ram is a male client in his thirties. He has been diagnosed with paranoid schizophrenia and he experiences auditory hallucinations and persecutory delusions. Ram is dependent on his elderly mother for food, medication and hygiene. Low self-esteem and feelings of anxiety cause a reluctance to engage socially. At the weekly Welcome Centre that we run he has limited conversations only with staff and familiar clients and carers. Prior to the lockdown, our field staff visited Ram once per week, primarily to support him with his medication which has been particularly challenging. When provided with a larger supply, on several occasions Ram has taken too much at once.
Ram is coping relatively well with the lockdown conditions. Ram understands the virus and infection prevention but does not worry about it because he meets so few people. Being confined to his home had little impact on his normal routine. Many times we have been delivering relief food and medication supply. At times we have coordinated with the local ward and other community leaders, to support Ram and his mother to receive relief support from the government.
Ram does not have access to mobiles, TVs or radios for communication and information. Before the first lockdown( Nepal implemented the first lockdown from 24th March 2020) we provided him with the analog mobile phone so that support can be made possible even though he will be homebound (due to the lockdown). For us simply providing Ram with a mobile phone was however insufficient. We have also been constantly trying to provide training on its use as he has been struggling. Finally, after many months of training, he can now answer our call, charge the phone but still struggles to call us back.
Our telecommunication support involves compassion, empathic listening and humour while our clients and carers (the main person responsible for the day-to-day unpaid care of the family member that has a mental disorder) share their experience of strong emotions. In this way, we are maintaining our support services, and the obstacles imposed by Covid-19. This is an activity that both Ram and his mother a carer enjoys.
Ram loves music, art and drawing. We have now started entertaining him by playing some music from our end, this has been a lot of fun. We have also provided Ram with some drawing materials (Pen. Pencil, colors, papers). He has been drawing and writing as a medium to communicate and express himself.