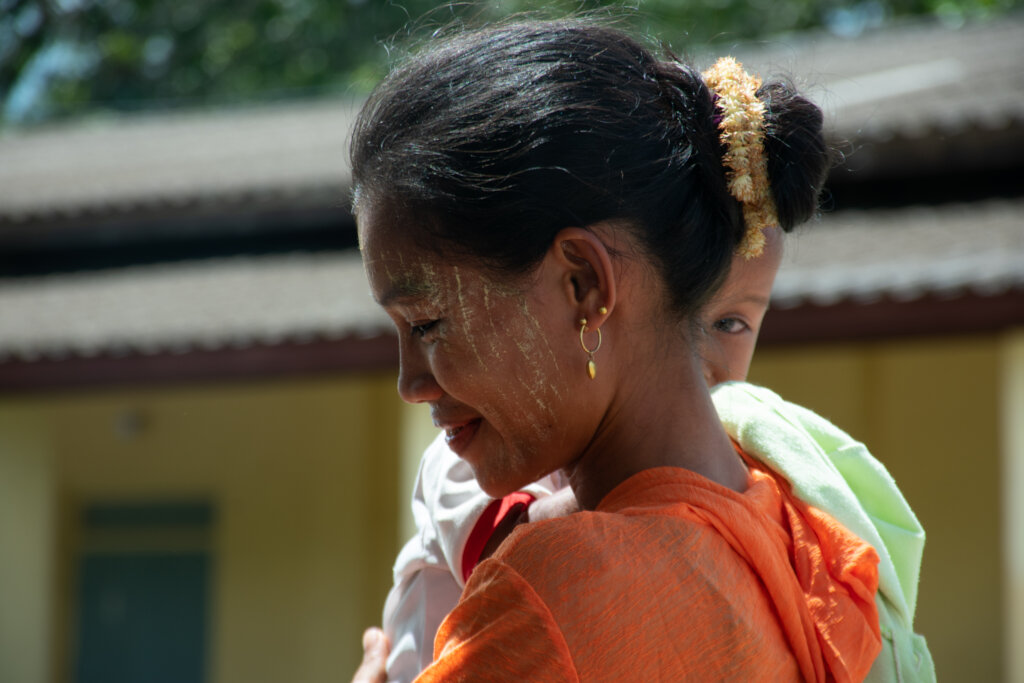 Hello I am San
I was born 26 years ago is in the heart of Myanmar, but my family soon decided to leave our house searching for a job that can better support us. We became migrants, we change homes several times without a specific destination but we continue to go south, close to Thailand where everybody says there are more opportunities.
We arrived in a small village in the Thanintaryi region where there are endless plantations and we started working with rubber trees, carving the bark of the light and thin rubber trees. It was during a rubber check between the trees that M. and I start to get close. He didn't talk much, but he make me feel like nobody else before.
He proposes to me on the plantation, among the trees and we soon got married. We built our home close to my family and we lived quietly for two years and I got pregnant. Then M. started to feel always tired, he got frequently sick, by doing a medical check with MedAcross doctors we discovered he has AIDS. It has been a really bad time: in only one year I saw him change completely from the outside, and it affected also his spirit.
When he died I already know I had HIV too and tuberculosis, but the stage of my disease is strictly under control by MedAcross doctors: I took the antiretroviral therapy and constant checkups, but what happened to M. made me feel really scared about this disease. I do not want to pass it on to my son and I'm afraid to leave him too soon.
Sister Josephine made me realize that I need to focus on what I am beside my disease, and by keep taking care of my family and being surrounded by the one I love I will be stronger.
In 2022 MedAcross supports 90 patients who are affected by HIV / AIDS with counselling made by sister Josephine, a special nutritional program and school tuitions for children. This action increases the patient's life by giving everyday support to a long-lasting disease.