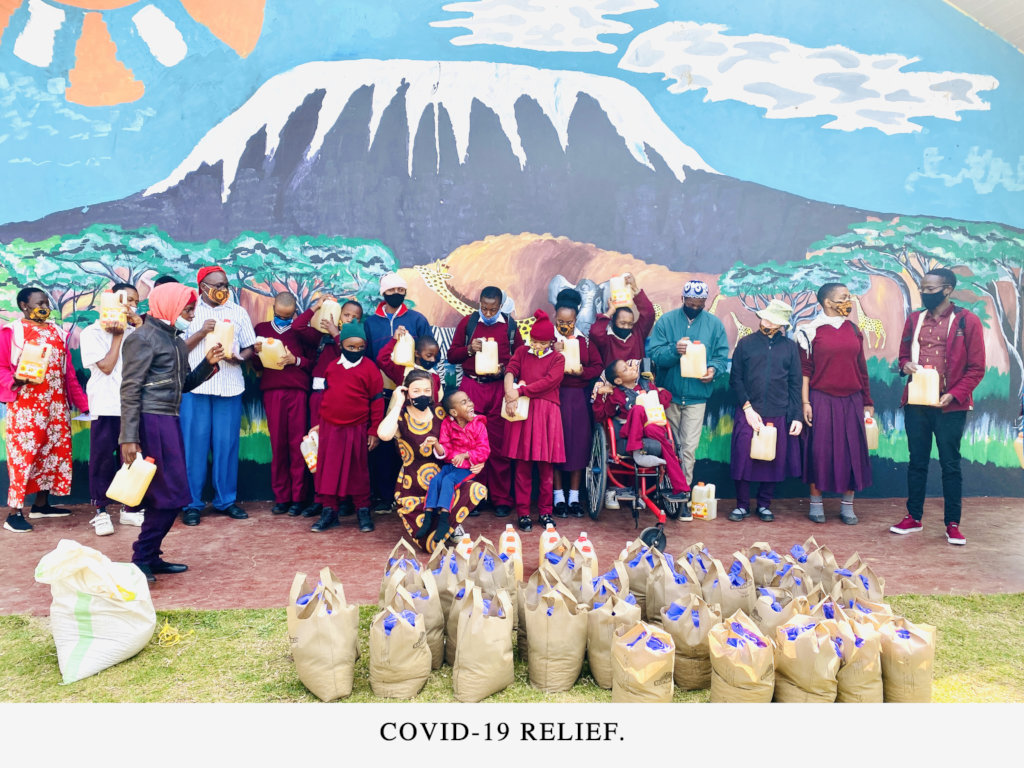 EMPOWER 30 STUDENTS WITH DISABILITY IN TANZANIA, REPORT NUMBER 5, MAY TO AUGUST 2021.
A. INTRODUCTION: Step-by-Step Learning Centre's vision is to build our capacity to provide a safe and stimulating learning and working environment for mentally and severe physically challenged students for as long as they need such support to learn age and gender-appropriate life and job skills in order to achieve a degree of independence and dignity. Our focus this year is fourfold: survive COVID-19's disastrous effects, strengthen and expand our Junior Program for young students, establish our Adult Program for adult graduates from the Junior Program and expand SSLC's financial support base.
B. OVERVIEW OF PROGRESS AGAINST OUR OBJECTIVES at just over half way through the year seems to indicate that things are slightly better in 2021 than were in 2020:
_______________________________________________________
Project Objective % completion Comments
_______________________________________________________
Survive COVID-19 75% All safe practices enforced
Vaccines now available to teachers _______________________________________________________
Rebuild and 70% Students progressing well
strengthen Junior Admitted 1 more student
Program
_______________________________________________________
Establish and 80% Expanded the Income
stengthen the Generating Projects (IGPs)
Adult Program _______________________________________________________
Expand SSLC's Ongoing Good progress with sponsors, financial base donors, fundraising and propoals
________________________________________________________
C. PROJECT PARTICIPANTS AND BENEFICIARIES
________________________________________________________
Participants in activities Females Males Total Students 11 15 26
SSLC Staff 5 9 14
Parents/Guardian families 90 66 156
(average 6 people per family)
________________________________________________________
TOTAL 106 90 196
________________________________________________________
D.THE CONTINUED NEGATIVE EFFECTS OF COVID - 19 is still very real. Many heads of households still have no jobs. Businesses, petty trade and subsistence Agriculture are beginning to pick up. We distributed more relief items in July, to help our students' families during the August break. 22 students and 12 staff each received 12 kilograms of beans, 13 kilograms of maize and 6 liters of cooking oil.
Hopes were raised with the arrival and availability of vaccines in August prioritising the elderly over 65, tourism workers and teachers. We hope there will be enough vaccines for everyone willing to take them and that there won't be a fourth wave! We continued to enforce all safe practices and monitor the COVID-19 national, regional and international status keeping all fingers and toes crossed!
E. THE JUNIOR PROGRAM FOR YOUNG STUDENTS continued to grow and thrive. We admitted one more student into the Home Based Program (HBP) totaling 5. Overall there are 16 young students: 4 with Autism, 10 Cerebral Palsy,1 Downs Syndrome/Trisomy 21 and 1 slow learner. Their attendance and progress for the second semester was equally good with 90% of the students attending school 80% and above. An evaluation of the Individual Learning Programs (ILPs) showed that 80% and above of the students made progress and achieved the goals laid out in their ILPs.
One particularly heart warming story is that of Ezekieli and Elisabeth, his Mum, conventionally refered to as Mama Ezekieli. Both and his big sister,were abandoned by his dad as soon as his severe physical challenge, drooling and lack of speech, all caused by cerebral palsy, became apparent. Loss of their bread winner heralded a long period of vulnerability, hardship and poverty. Mama Ezekieli did odd jobs like handwashing in homes that would allow her to carry Ezekieli along. Soon he became too big to be carried around. She asked for help so we raised funds to pay for her to board for one week with Ezekieli at Comprehensive Community Based Rehabilitation Tanzania (CCBRT) in Moshi while they gave him intensive physiotherapy and measured him for a fitted wheelchair. Mama Ezekieli also learnt basic exercises to do at home with him. Ezekieli came for intensive physiotherapy sessions whenever we got visiting Physiotherapists. He remained on our Home Based Program.
Having a good wheelchair for Ezekieli improved their lives just a little bit because they lived deep in a slum area so mobility was still limited due to the rugged pot holed roads. She towed with locking him in the house for long periods of time to look for work or ask around for help. She started to default on rent of a one roomed mud house which is usually low and affordable for someone in her situation. She told us for one month she was crying a lot for lack of options.
At the end of June, I made a proposal to my staff to consider her case. Despite our limited resources, we unanimously decided to move them to a decent rented room near the school, asked her to take care of the dairy cows while Ezekiel is attending school, advanced her a salary from her new job to bail her off from rent arrears for the old room and pay a deposit for the new room. Both their lives have just changed drastically! From July, our happy sight has been to find Ezekieli in his modern wheelchair, waiting for us to arrive at school in the morning while his mum keeps an eye on him from a short distance from our dairy cows. She is taking such good care of the cows as if to guard her new found luck. She is on probation for three months! She doesn't know that she has already got the job! Meanwhile Ezekieli is thrilled to be in class and occasionally enjoy his new found friends fighting to "drive" him around in his "car"!
F. THE ADULT PROGRAM FOR YOUNG ADULTS expanded to include 12 students: 3 living with autism, 3 cerebral palsy, 2 Down's syndrome, 2 slow learners, 1 albinism and 1 Pfeiffer's Syndrome type I.
We expanded the IGPs by investing in fruit trees. We transformed half an acre of terrible black cotton soil ground into a productive fruit orchard. We planted 71 grafted fruit trees: 7 avocadoes, 14 mangoes, 14 bananas, 5 oranges, 2 lemons, 2 tangerines, 2 limes, 18 pawpaws, 5 guavas and 2 kokomanga. We also planted 4 hibiscus, 4 ansaka, 2 bottlebrush and 100 sunflowers (for the bees) plus many beetroots, beans, cowpeas, vegetables and elephant grass for the cows. Students and staff have already taken home vegetables, beans and cowpeas from our own harvests. The first batch of beetroot harvested weighed 53 kilograms. There was a ready market for them in town.
The jewelry project has done well. The young students enjoyed beading. It was also excellent therapy for those students with ADHD (attention deficit with hyperactivity disorder) as it improves concentration and attention, and reduces hyperactivity. Eight out of our 12 adult students have now acquired good skills in beadwork. The project had a boost with recent orders from former contacts in USA and Germany.
A fully functioning biogas system was installed. We also bought 13 sheep (more resistant to disease than goats, one had a lamb already) and 2 pregnant Friesian dairy cows. By October, the cows are expected to have calves and produce enough milk for the calves, our tea and sales! We successfully raised a fourth and fifth batch of 400 broiler chicks. The chicken project became viable and sustainable, as there is good market for chicken in Arusha. The IGPs are slowly becoming viable social enterprises.
Being active and productive proved to be a big self-esteem and confidence booster and most importantly a mindset changer for parents and the community as they watched the kids who were thought to be useless and burdens bring income home!
G. SSLC's LIMITED FINANCIAL BASE was the biggest challenge we faced especially with most donors opting not to fund salaries and buildings. COVID-19 exacerbated the situation. However, we have been able to retain one donor up to November 2021 and some of our old student sponsors. We are constantly fundraising and writing proposals. As I write, we are participating on the Little by Little campaign, great thanks to GlobalGiving and it's dedicated staff. GlobalGiving is keeping SSLC's hopes alive. We are very very grateful to you all our Donors.
Submitted by Margaret Kenyi
Founder and Executive Director
Step by Step Learning Centre, SSLC
17th September 2021
.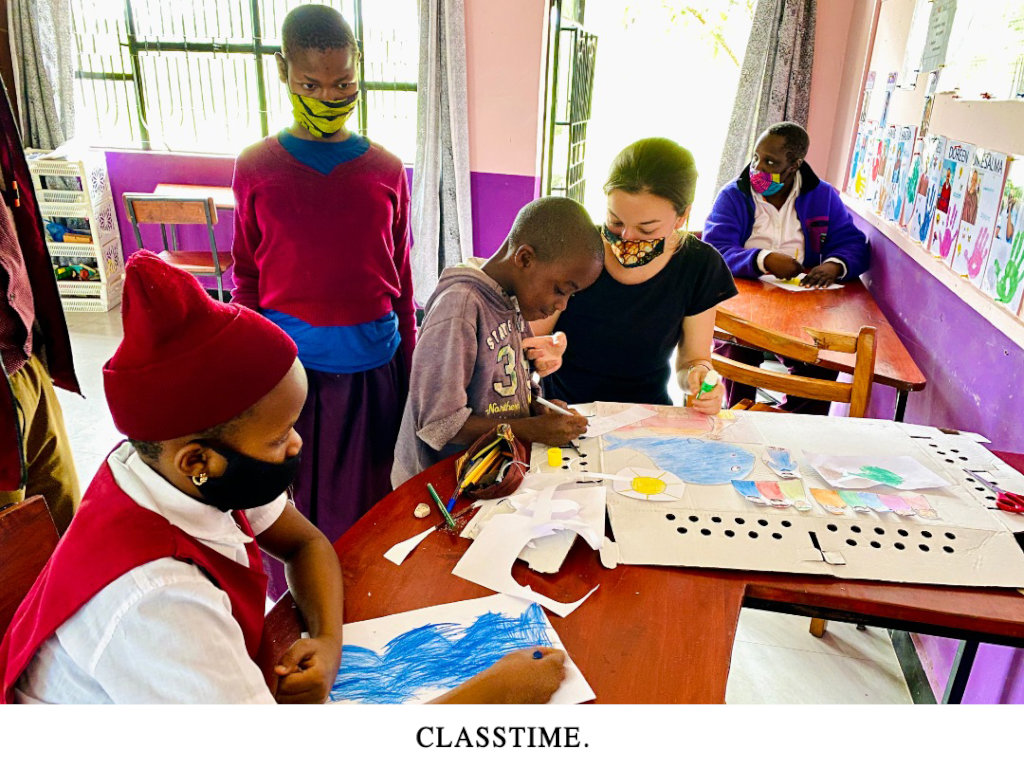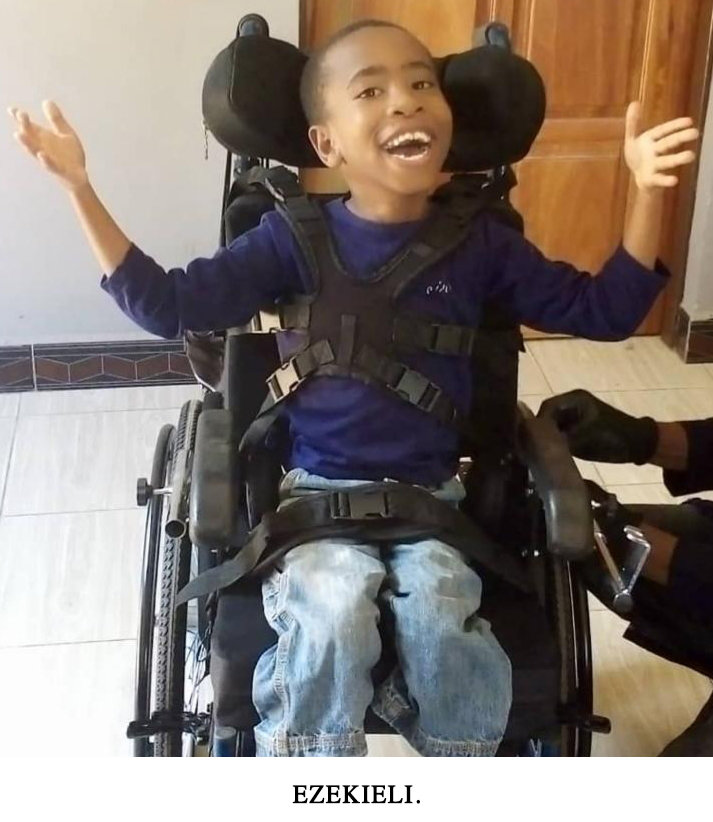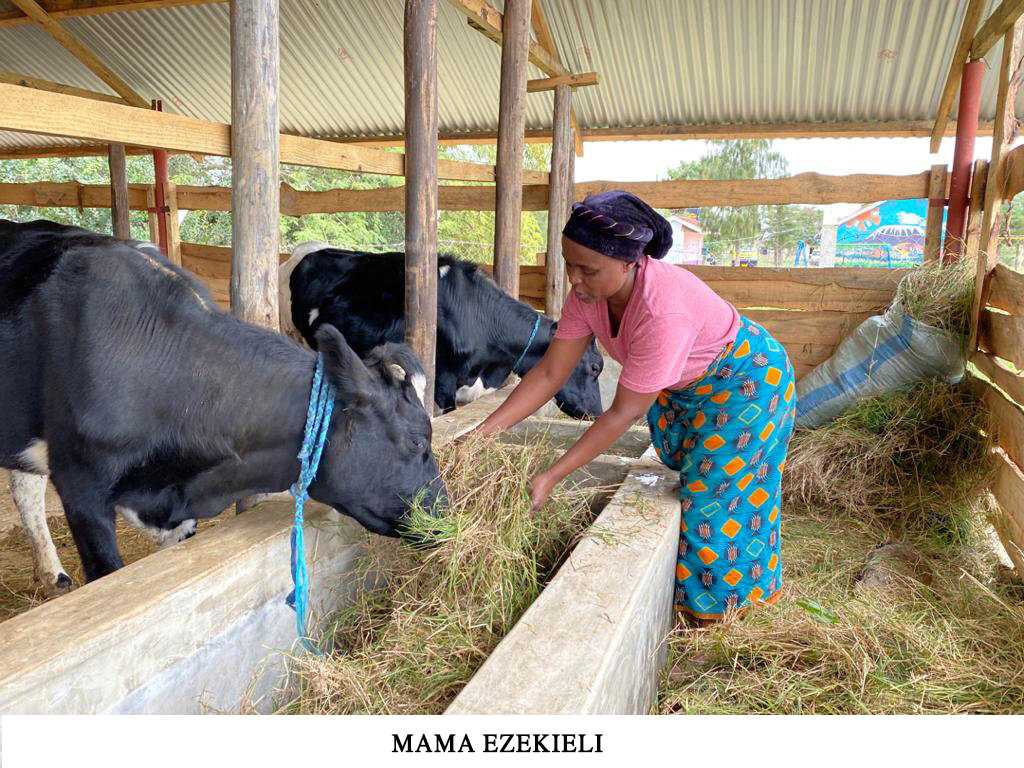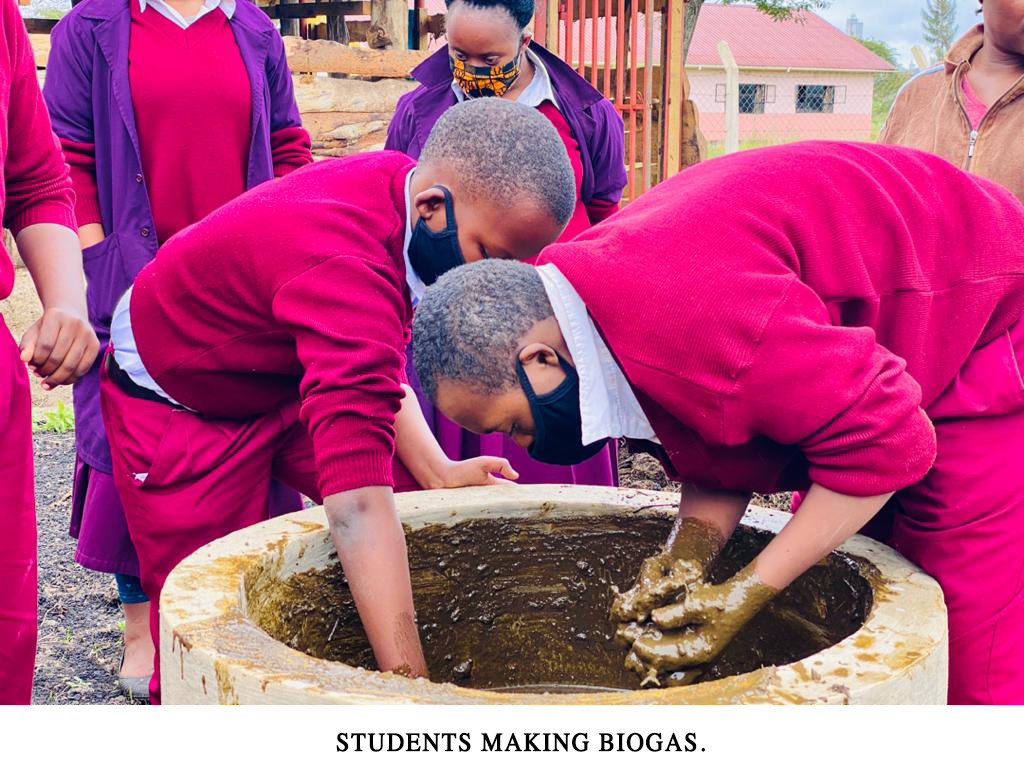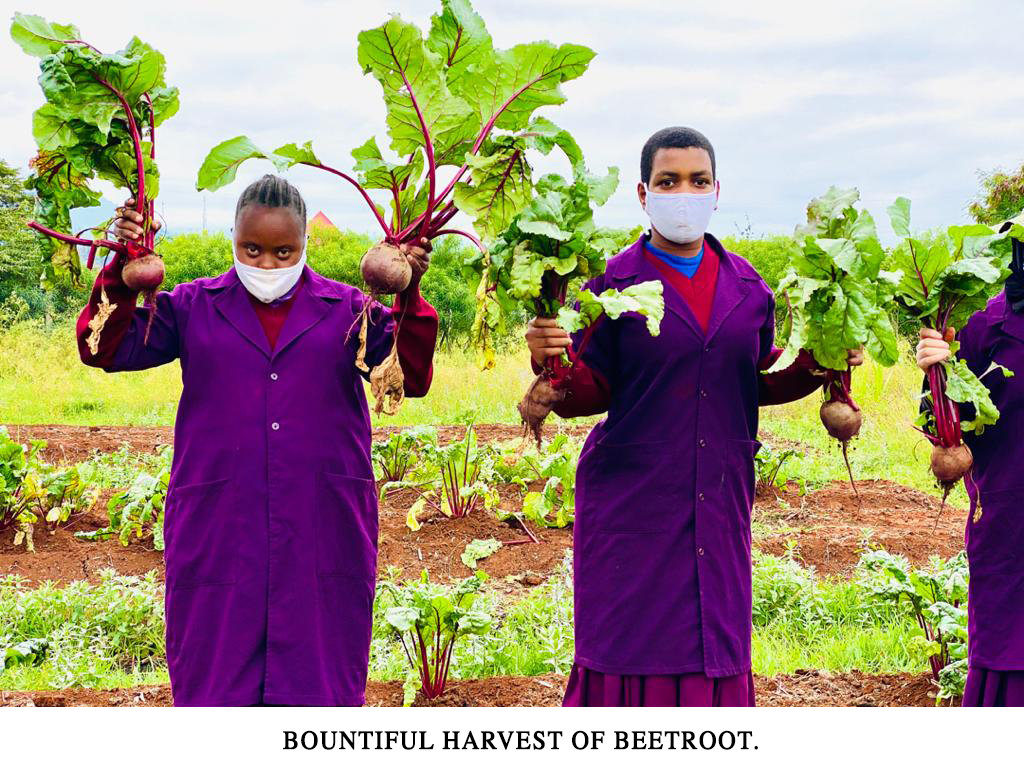 Links: