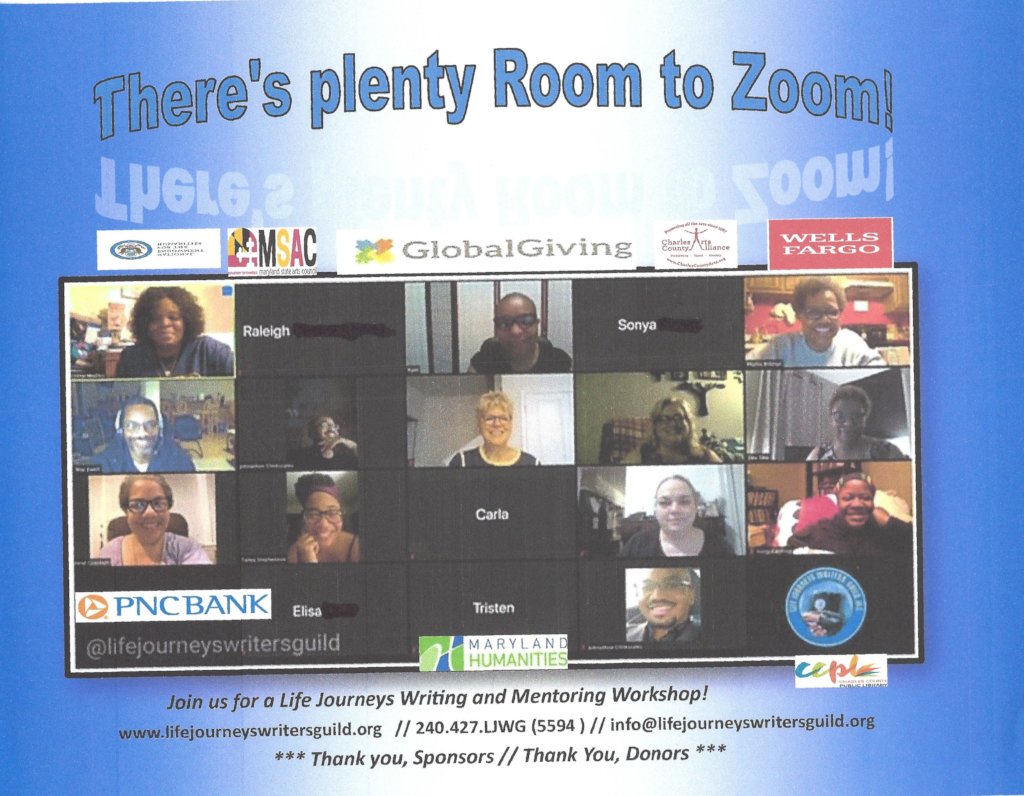 Our Life Journeys Writing and Mentoring Project, funded by generous donations to our GlobalGiving Online Crowdfunding Campaign during June 2020, and now, our GivingTuesday Campaign, held in December, has afforded us much. First, it kept our social and website presence going, even throughout the COVID-19 Global Pandemic of 2020 and into 2021. The nonprofit, the Life Journeys Writers Club, Inc., is still not taking in any revenue, and offering all its LJWG consultations and workshops, free. We have been able to financially provide for several writers to get published. We plan to do more. We gave away incentive literary giveaways to shelter residents, and even gave one writer a brand-new laptop, because that writer has demonstrated an ongoing commitment to learn, write, and a thirst for engagement throughout the project, even while going through hard times.
Again, we kept those who felt isolated and stressed, engaged by offering virtual one-on-one mentoring check-ins. The GivingTuesday Campaign on December 1, 2020, took us over the halfway mark of our fundraising goal of $20,000. And now, we feel we're going to make it. Assured by donations, we have been able to prepare for a guest speaker for our February 2021 Season Opener that will mark the nonprofit's 14 years of service. We will expand our Life Journeys Writing and Mentoring Project to include, not only the visually-impaired but also the hearing-impaired (youth) to encourage them to love reading. And we've already begun to work with and mentor two more writers (a husband and wife couple) to bring them to the finish line of authorship. We were also able to pay our employee and purchase a printer for that employee to make the work easier.
All in all, we are very grateful!!!!! Thank you.
************************
The Life Journeys Writers Club, Inc. (our DBA is Life Journeys Writers Guild) is a 501(c)(3) nonprofit charitable organization celebrating fourteen years, serving those passionate about the Literary Arts and making a difference in the world around us. The LJWG serves as an economic and empowerment bridge of access to the Literary Arts and its therapeutic benefits by way of Literary Therapy. www.lifejourneyswritersguild.org 240.427.LJWG (5594)