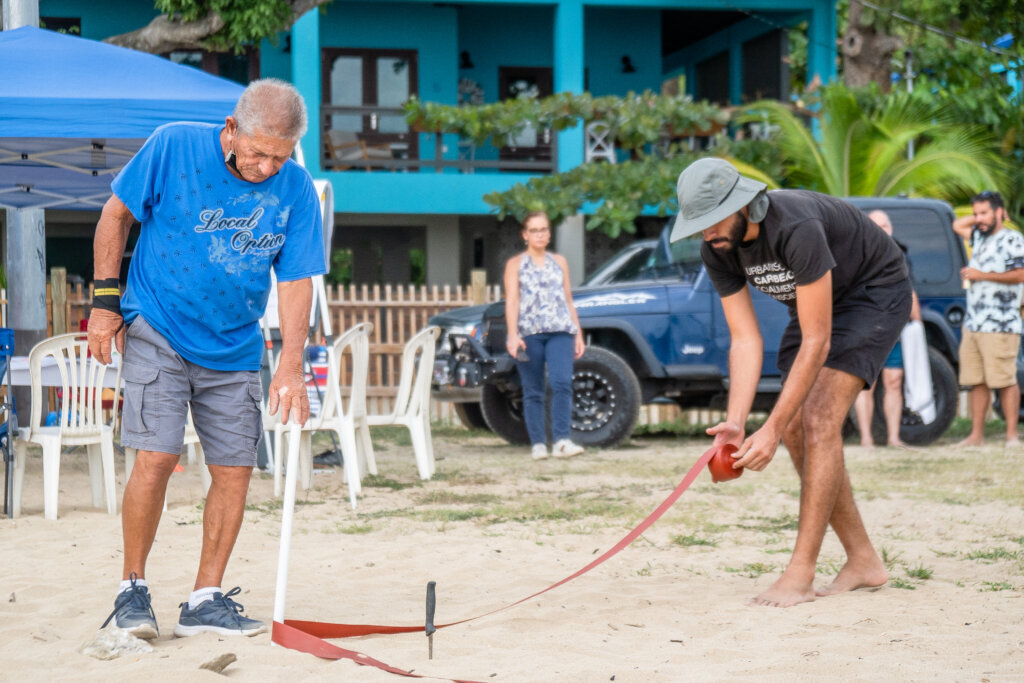 It has been nearly five years since hurricanes Maria and Irma collided with islands in the Caribbean, and while life has recovered there in some ways, nothing has been quite the same since.
One of our nonprofit partners, Ian Samuel of St. John Community Foundation adapted a meaningful saying to reflect on our own long-term recovery partnership together. In his words:
"Commitment is doing the thing you said you would do after the feeling of saying it has left."
The Island Spirit Fund remains committed to helping rebuild and renew communities impacted by hurricanes.
Meanwhile, two of our Puerto Rico partners have wrapped up their work with the Island Spirit Fund, and we want to celebrate all they have accomplished.
Over their last year with the Island Spirit Fund, Protectores de Cuencas planted more than 7,500 trees. Forest fires caused by low precipitation and high temperatures, coupled with higher tourism traffic in the area, prevented the Protectores de Cuencas team from continuing their reforestation efforts for several months. However, they are growing over 12,000 more native trees in their nursery to use in upcoming replanting efforts as climate conditions improve.
La Maraña has lately been able to dive back more fully into in-person programming. They've found that being in-person is fundamental for generating confidence, trust, and relationships with the communities that they work with.
They recently selected four communities to participate in their Laboratorio de Diseño Participativo (Participative Design Laboratory). These groups include a community of 141 families who had to relocate to the northeast part of the island after Hurricane Georges in 2006. La Maraña is helping the community pick up on unfinished plans for their first community park. Another community of fishers in the far west part of the main island is looking to rebuild their fishing village (pictured above). Elsewhere, a plaza revitalization project will host a monthly community market and a collective orchard. Finally, a group of women working on the smaller island of Culebra will be supported in their vision to revive an abandoned public space near their main port with goals of sustainability and food security for the island.
Thank you to these and all of our Island Spirit Fund partners for their hard work throughout the recently concluded program year. Their dedication inspires us each and every day.