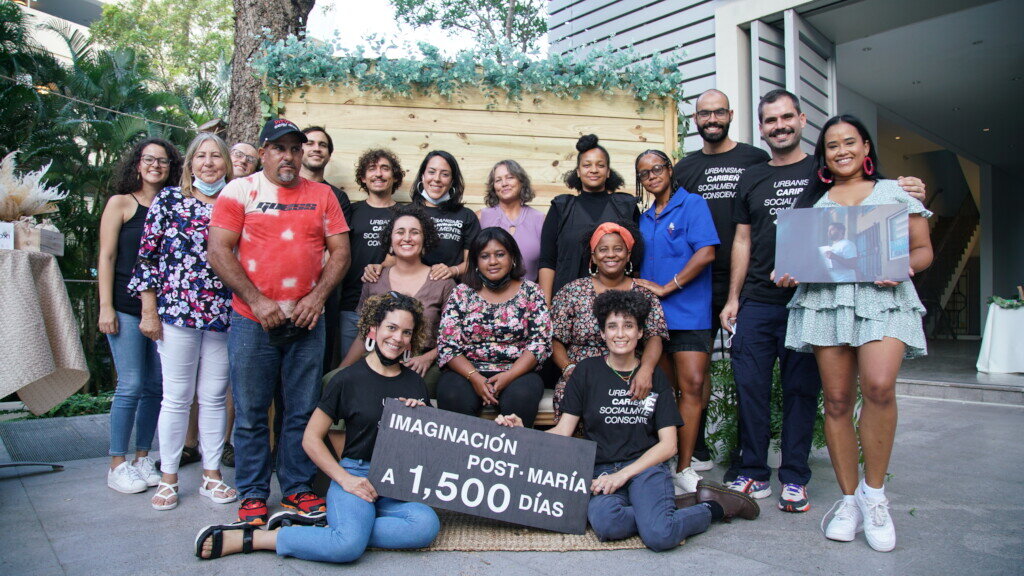 It's been more than 1,500 days since hurricanes Irma and Maria. La Maraña in Puerto Rico marked this milestone by bringing together several of their community partners. They celebrated their successes in-person, after months of collaborating virtually. Soon they'll be launching their documentary, Desde Adentro (From the Inside), another major achievement.
The Island Spirit Fund and its partners have recently reached other milestones:
A first convening of the new Island Spirit Fund partners
In October, representatives from each of the current nonprofit partners of the Island Spirit Fund joined a video call to share their work. Their work is difficult, but collaboration can help. "This space of conversation here gives me new partners to reach out to," one representative said.
$3 million worth of medication donated
There are no private health insurance options on the islands of St. Thomas and St. John at Patient Assist serves. So the organization fills the gaps. They procure donations of insulin, blood thinners, and other medications from pharmaceutical companies, and deliver them to patients at no cost.
A new structure for preparedness
Immediately following a disaster, an organization called National Voluntary Organizations Active in Disaster (VOAD) helps assemble local support for recovery efforts. Our partner St. Croix Long-Term Recovery Group is supporting the Virgin Islands' shift to a Community Organization Active in Disaster (COAD) model. Going forward, there will be three Virgin Island COADs under the VOAD umbrella. These new organizations will provide a valuable focus on preparedness.
A new recognition of mental health needs
Many survivors of the storms have experienced post-traumatic stress disorder. This is especially true of seniors, who have been particularly isolated due to COVID-19. This, coupled with little mental health access, means each new hurricane season can bring with it renewed trauma. Many of these organizations are trying to address the needs. Frandelle Gerard of CHANT noted that creative outlets like "woodworking can be therapeutic for young people," like those her organization supports. "We need to find spaces for collective healing and support," Annette Reyes, of Protectores de Cuenca, said.
Thank you for your support of the Island Spirit Fund as we surpassed $4.3 million raised and three and a half years of recovery work.