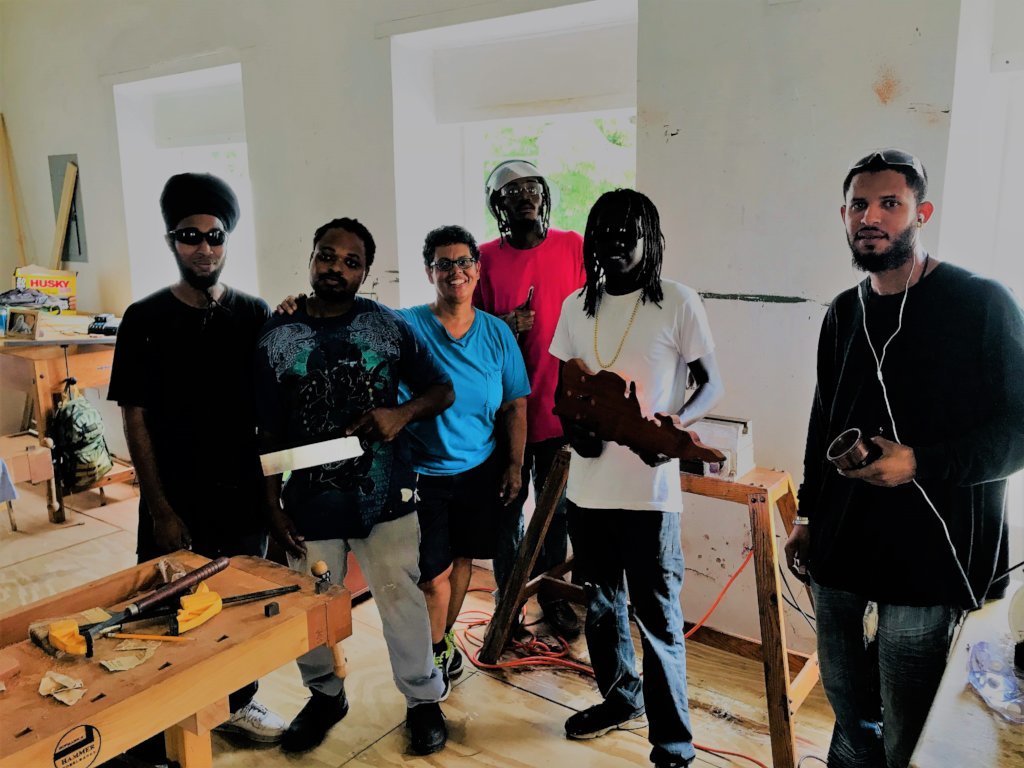 Get to know the two newest nonprofit partners of the Island Spirit Fund, Crucian Heritage and Nature Tourism and Patient Assist VI.
Crucian Heritage and Nature Tourism (CHANT), based in St. Croix, seeks to provide accredited training and apprenticeship programs for 75 residents. Their goal is to create a pipeline for local careers in historic restoration and preservation, the building arts, and the decorative arts. In the process, they're helping both to rebuild structures to make them habitable after hurricanes and to provide employment. They hope to restore six buildings in the historic neighborhood of Free Gut, on the western side of the island, and make the space available to low-income residents and artists.
"We're highlighting the people and the town that have been made invisible," Frandelle Gerard, Executive Director said. "We continuously talk about our Danish colonial architecture, and we ignore the fact that the Danes didn't build, the enslaved Africans did."
By centering that erased history and revitalizing abandoned spaces, CHANT is energizing the island and creating a new legacy to intervene amid environmental and economic devastation.
Patient Assist VI (PAVI), based in St. Thomas, will use its Island Spirit Fund support to provide medicine to people with chronic illnesses. "No person should have to choose between basic needs like food and shelter and the medication they need to stay healthy and productive," PAVI Executive Director Angela Beall wrote.
That could sometimes be a real choice for people like their patients. Hospitals in the US Virgin Islands suffer a shortage of specialty physicians, so many medical complications still require treatment in the US. Many residents lack health insurance and can't afford to purchase their medications on their own. So Patient Assist fills in the gaps by getting patients their prescription medicines to treat diabetes, hypertension, high cholesterol, and asthma. By managing these issues, serious complications are less likely to occur and community health is improved. Last year they obtained more than 1,000 prescriptions for more patients in the territory than ever before.
Thank you for your part in supporting the work of these two organizations through the Island Spirit Fund.